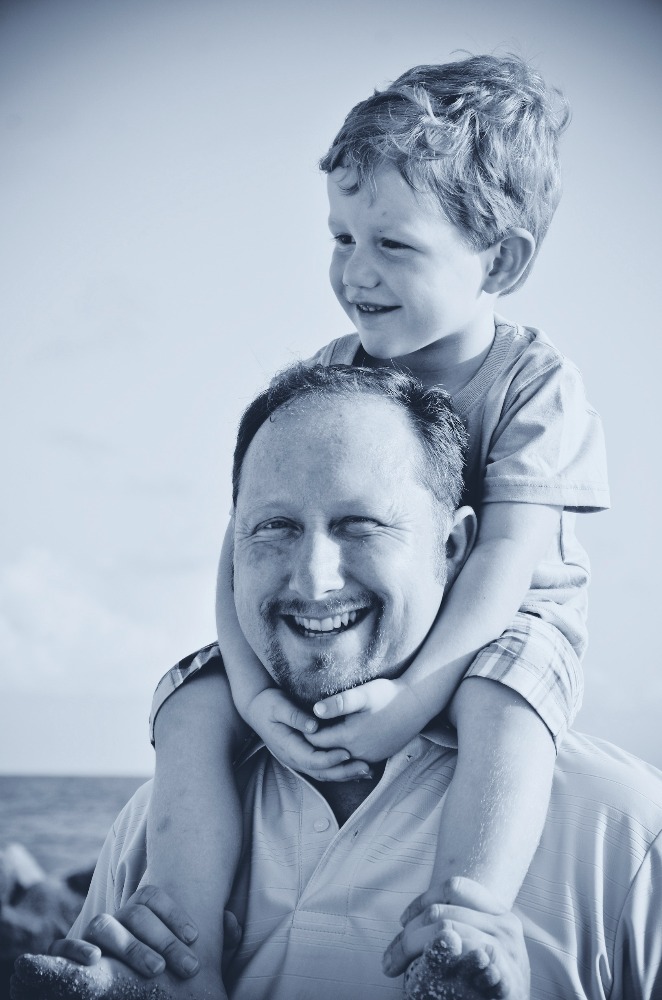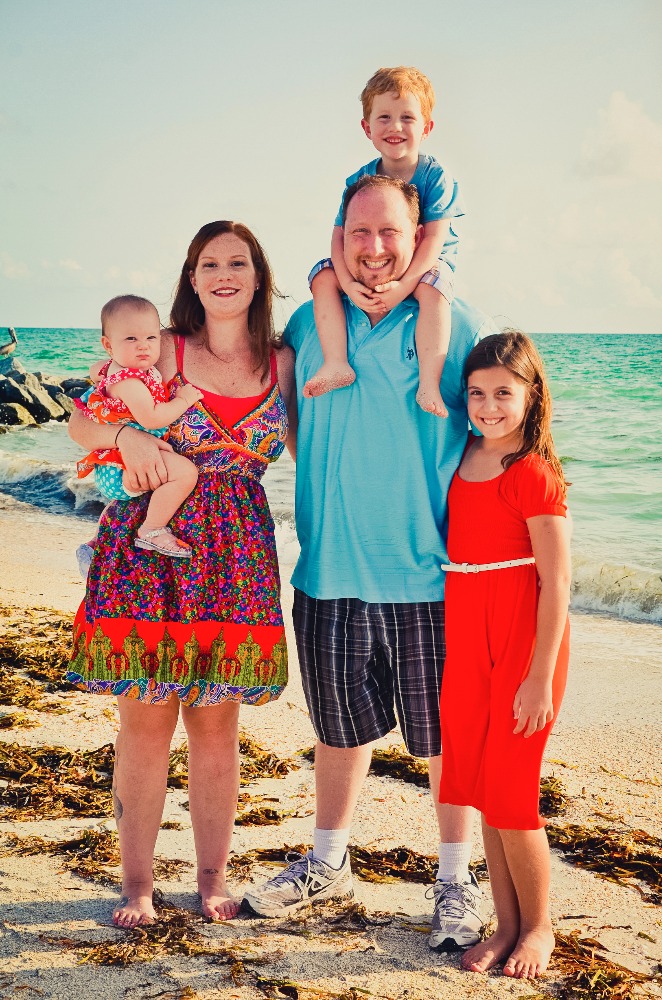 Please Help Father of Four and Dedicated Husband Fight For His Life.
A year ago, Joe Arcese was playing with his children outside his Palm Harbor, FL home when he stepped wrong off his front porch and broke his leg in three places.
The accident was a fluke, something that could happen to anyone. Except Joe isn't like everyone.
Fourteen years ago, he was diagnosed with chronic inflammatory demyelinating polyneuropathy, or CIDP, an acquired immune-mediated inflammatory disorder of the peripheral nervous system.
The disease is so rare, it's often misdiagnosed. It's difficult to treat because every patient seems to experience different symptoms. Joe saw a battery of doctors. He went to Shands Hospital in Gainesville, FL, where medical professionals said they had never seen a case like his. He underwent a series of different treatments, and for a time, the disease seemed to quiet.
Joe lived his life. He met and married Nicole, and together they had three children, Joseph Patrick, or J.P., now 5; Ariel Victoria, now 2; and Bart Danger, now 5 months old. Joe already had a daughter, Marissa, now 11, from a previous relationship.
He worked out, keeping his body strong. He worked hard, 12 to 14 hour days at an auto dealership, overseeing sales, to provide for his family.
He asked his primary care physician for a prognosis – "You'll die before it kills you" is what his doctor told him.
He saw signs that the disease was still inside him. His hands never regained their full strength, but the tremors in his back, shoulders and neck subsided. It was manageable, if not ideal.
Then he broke his leg.
Nicole, two months pregnant with baby Bart, began driving him back and forth to Sarasota where Joe worked as General Sales Manager for Gettel Hyundai. Joe found a job closer to home at Courtesy Palm Harbor Honda, a member of the Asbury Automotive Group. He started there as Sales Manager, in July 2013.
Suddenly, without warning, the disease returned, slowly at first. Joe noticed that he was having trouble walking. Then he became fatigued. Then what strength had returned to his hands went away. And finally, his breathing became labored.
Joe withstood the pain to keep supporting his family. Nicole gave birth. Life continued.
By March of this year, Joe, just 38 years old, could no longer go to work. His balance was shot. His legs too weak to support him without assistance.
To look at Joe today, you would never know he was seriously ill. Until you hear him talk, when his strong New York accent fades after several minutes into a hoarse croak and then a whisper, his vocal chords seizing momentarily.
Until you see his hands folded in his lap, limp, like wet clay waiting to be sculpted. They fumble with even the smallest objects, unable to grasp a cell phone. You can't imagine those hands holding a baby, and they haven't, not since Ariel was born.
Until you see him struggle to take a sip of air, as he calls it, where the act of breathing is as difficult as lifting a car off his chest.
A Ray of Hope
Recently, Joe and Nicole found Dr. Richard K. Burt, a doctor skilled in Immunotherapy and Autoimmune Diseases in Chicago, IL. Dr. Burt is overseeing a clinical study on Hematopoietic Stem Cell Transplantation in CIDP patients at Northwestern University.
The study essentially targets the immune system, wiping out the cells believed to be causing the disease, and then replacing those stem cells back into the blood stream to produce a normal functioning immune system, free of CIDP.
This is Joe's last, best chance to beat CIDP. If he is not accepted into Dr. Burt's study, he likely will spend the rest of his life in a wheelchair, unable to utilize his arms and legs, unable to hold his children or his wife, unable to ever work again to support his family.
Through it all, Joe and Nicole have kept their sense of humor and their love for one another has grown only stronger. More than anything, they have faith in God that he is meant to go to Chicago and take part in Dr. Burt's study.
"I know from everything I've read, this could be a cure," Joe tells friends and visitors on good days, when his voice is strong enough to project his words. "But I know until I get there and get accepted and money is provided, it isn't real."
Asking For Help
Joe needs help, desperately. It's not easy for him to ask for anything. He's spent his life helping others. But now his life depends on the generosity of family, friends and strangers.
The stem cell study isn't cheap. Without insurance, participants must pay up to $125,000. Joe's insurance can cover 60% of the cost, but he and his family must come up with the remainder of the medical expenses, plus travel costs to and from Chicago for the two month study and cost of living expenses during the expected 12-to-14 month recovery period.
Joe's family is trying to raise at least $50,000, but they may need more, much more. They won't know the actual cost they have to pay toward the medical expenses until the week of June 3, 2014. Their savings has already been depleted.
As friends and former colleagues of Joe Arcese, we are asking on his behalf for donations to help Joe and his family realize this very real opportunity to cure a disease that has lived inside Joe for 14 years. We want him and Nicole to have the best life together possible, and for Joe to remain the best parent possible to his four children.
Joe and Nicole are scheduled to travel to Chicago on June 2, 2014 to meet with Dr. Burt and for Joe to be evaluated for the study. Joe is confident he will be accepted, and his insurance will agree to cover its portion of the costs.
We want to send him and Nicole to Chicago knowing that they have the funds available not only to cover his remaining medical expenses, both during the study and after with his recovery, but also to provide for all their needs, whether paying for travel, child care, food or temporary housing.
Joe Arcese has spent his life helping others. This is our chance to give back to a man who would do anything for a friend or for a stranger.
Thank you for your support, for your prayers and, most of all, for your donations.
About Joe Arcese
Joe Arcese has never turned his back on hard work. As a 20-year veteran of the auto industry, he knows the value of 12 and 14 hours days working at a car dealership, helping other people realize their dream of owning a new or used vehicle.
Joe has worked at eight auto dealerships across Florida since 1994, including three dealerships in the Asbury Automotive Group (Courtesy Palm Harbor Honda, Courtesy Hyundai in Tampa and Courtesy Kia in Brandon); Gettel Hyundai Sarasota, a member of the Gettel Automotive Group; Ferman Automotive Group; Dimmitt Chevrolet, a member of the Dimmitt Automotive Group; Sun Toyota in New Port Richey; and Clearwater Mitsubishi.
He has never failed to support his family. He has always provided for his wife, Nicole, and his four children, right up until he simply wasn't able to because of a rare disease.
About The Disease
Joe suffers from chronic inflammatory demyelinating polyneuropathy, or CIDP, an acquired immune-mediated inflammatory disorder of the peripheral nervous system. Peripheral nerves connect the brain and spinal cord with the arms and legs. When the nerves no longer function as they should, that causes tingling, severe pain and progressive muscle weakness.
The disease affects each person differently. For Joe, it has removed all the strength in his hands to the point he can no longer hold anything heavier than a single pound. It has diminished his balance to the point he can no longer walk without assistance, and even then he is prone to falls. It causes his vocal chords to seize without warning, cutting off his voice to barely a whisper. And it has made the simple act of breathing more difficult and laborious than anyone could possibly imagine.
CIDP is not fully understood by the medical community. The disease is treatable, but the root cause for someone to develop CIDP is still not known. There is no definitive diagnostic test for the disorder.
Thank you.
Joe's loving wife,
Nicole Arcese & Mother In Law Nancy Trowell 
Organizer