New donation page: https://www.gofundme.com/supportjimmythoronka
Update May, 2018: Jimmy has been given the leave to remain in the UK after winning his three year legal battle!

https://www.theguardian.com/uk-news/2018/may/18/jimmy-thoronka-sierra-leonean-athlete-leave-to-remain-uk?CMP=Share_AndroidApp_Tweet


Original story
Sierra Leone's top sprinter, who vanished after the Commonwealth Games in Glasgow last summer, has been released after his arrest when he was found in an emaciated state, living rough on the streets of London.

Jimmy Thoronka, who vanished after Commonwealth Games, says he can't go home because Ebola has wiped out his family

Latest news
Daily Mail confirm Jimmy's story

BBC. The Washington Post. Irish Mirror. The Independent.

From the original The Guardian article :
"Jimmy Thoronka, 20, his country's number one 100m sprinter, and tipped by some for a big sporting career, disappeared at the end of the Games last August. Along with several other athletes he failed to return to Sierra Leone, and until now his whereabouts had been unclear. But speaking to the Guardian he has described what has happened to him since he vanished.

The homeless youngester also revealed his feelings at discovering the devastation Ebola has wreaked on his family back home, who had adopted him after the death of his birth parents. "I was very excited to be coming to the Games in Glasgow," he said.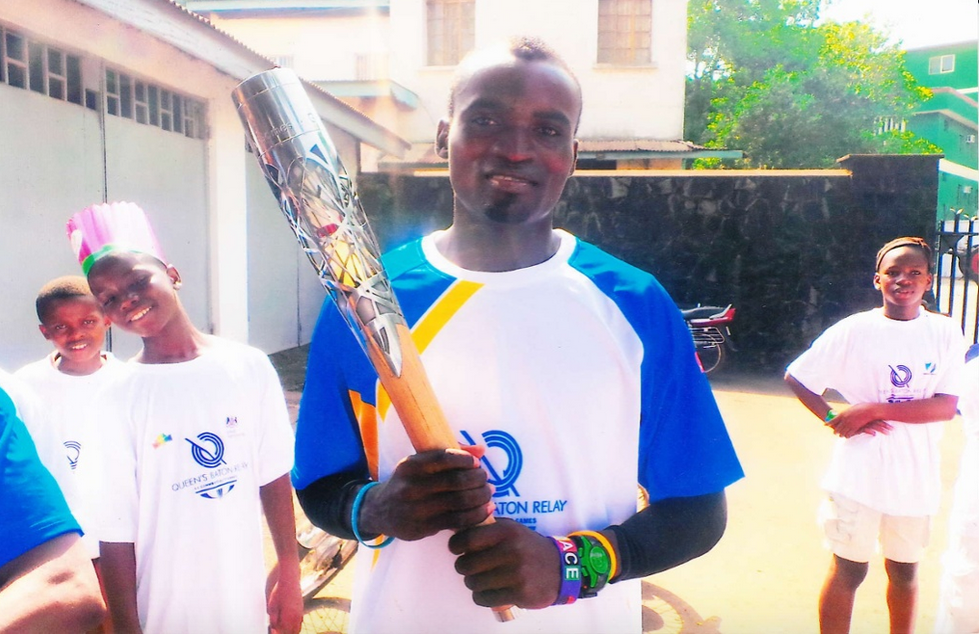 "I saw it as my big chance. I had competed in international competitions before, in Singapore and the Isle of Man, but this was the big one for me." When he and his team mates left Sierra Leone for Glasgow, some Ebola cases had been confirmed in a few of the villages surrounding Freetown, but the epidemic had not yet taken hold of the capital. The death toll in the country is now more than 3,500 cases.



Thoronka said: "I was hoping to win a medal for my country. But during the Games I got the terrible news that my uncle had died, probably from Ebola. I couldn't stop crying. It was difficult to continue with competing but I tried to carry on." Thoronka competed in one 4x100m relay at the games, but failed to win any medals. He was making times of 10.58 seconds for the 100m sprint before the competition."

Facebook page: www.facebook.com/helpjimmyt

About the crowd fund
My name is Richard Dent. I am a PhD student at University of Cambridge. My PhD is about social networking and it's potential to help those in poverty. You can find me on Twitter here:
https://twitter.com/richarddent

Hash tag: #helpjimmyt

Getting the funds to Jimmy
I've spoken to The Guardian journalist Diane Taylor who wrote the article and we are in discussion about the best way to get Jimmy the funds. I will be as transparent as possible about this process in the updates.

Jimmy's legal status in the UK
Jimmy has broken his visa by staying in the UK. For the record I want this fund to support Jimmy regardless of the legal outcome. These funds are for Jimmy if he stays or if he is deported.

He wants to continue his career in athletics - let's support his dream!


Thank you!

Richar
Organizer