Help Pay Jim Eutizzi's ALS Expenses
Hi,
I have
3 Simple Requests.
 I am asking:                   
 1)
  For 3 minutes of your time for you to review this information,                    
 2)
  For you to share this information,                    
 3)
  For you to consider donating to help the Eutizzi Family.
For those of you who do not know him, Jim Eutizzi (Waukesha, WI) was diagnosed with ALS over 8 years ago.  He has battled his way through the progressive disease with dignity over the years, as each one became more and more challenging.  Today, Jim has gotten considerably weaker, has no use of his arms, very limited mobility and speech, needs feeding and breathing assistance and other medical treatments through home care.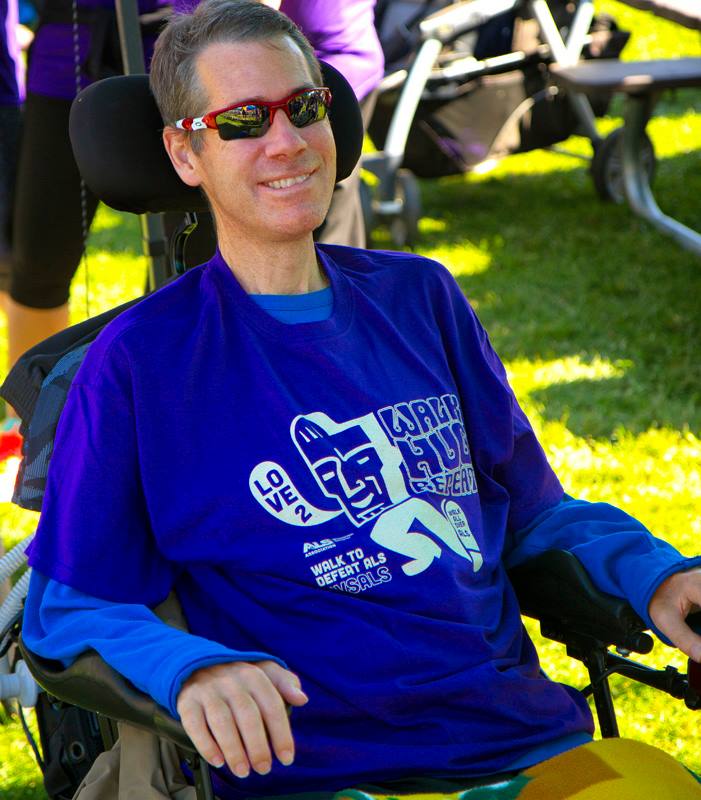 He is a special person with purpose.  Throughout his battle, Jim has consistently and courageously worked to raise awareness for ALS fundraising and research programs, taking numerous opportunities to speak publically on behalf of the cause.  He has been a "warrior" who I, and so many others, have greatly admired.  So much so, that Steve Gleason honored him by asking him to join his "No White Flags" team and national movement to fight ALS.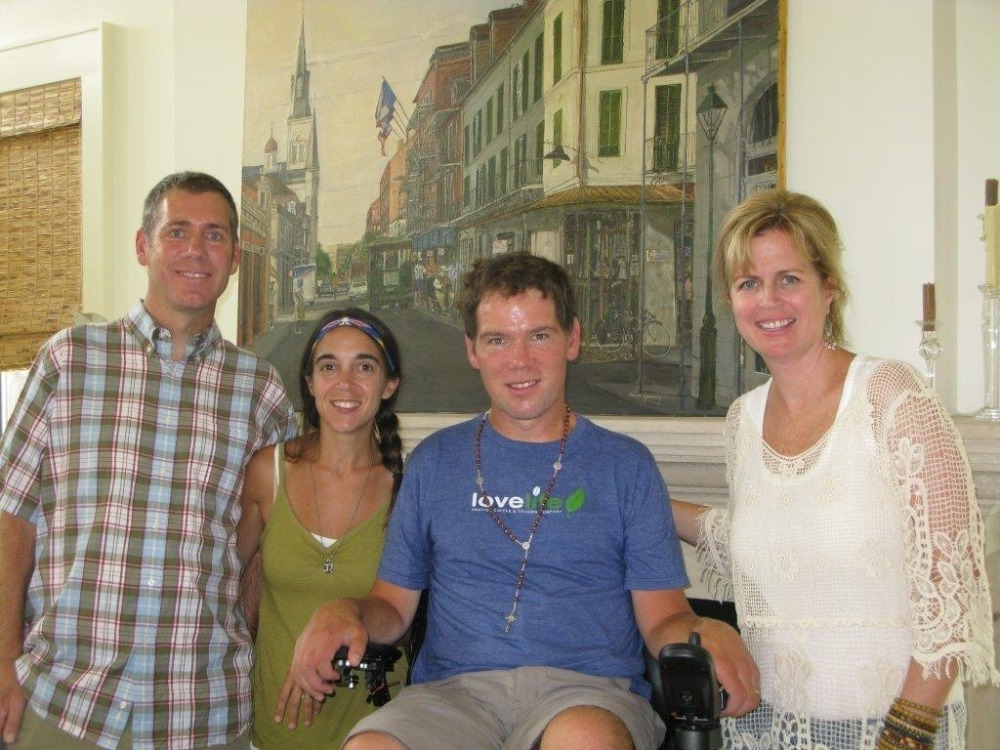 You can get to know Jim Eutizzi more by watching his videos and reading his blog which are listed below:
Jim shares his story about "The New Normal" - 2012Jim tells about the diagnosis and the journey - 2013Jim starts "The Ice Bucket Challenge - Round 2" 2015Read Jim's Blog – Jim's Journey with ALS
http://jimsjourneywithals.com/tag/jim-eutizzi/
The disease "takes no prisoners" and attacks and debilitates patients and families, on many levels, without pause or remorse.  Financially, the ALS Association cites that, on average, annual medical expenses can be projected at approximately $75,000 per year, per patient; much of which, must be paid "out of pocket" or is not covered by basic insurance plans.  In all likelihood, most of us would never budget for situations (and extreme expenses) like this that may happen.  Local ALS Association chapters can assist patients to some degree.  In Jim's case, the local ALS Association chapter has provided some medical equipment and support services, however, these are limited compared to the scope of his need.  Jim does have health insurance coverage, but health insurance does not cover the costs for private nursing aides to be in the home.  That is the kind of care that Jim desperately needs right now. 
With four (4) children (2 in college and 2 under the age of 12) and Jim not being able to work and needing medical care at home, Jim's wife, Susan, has valiantly worked to provide for the needs of the family with her single income and limited available time.  (Absolutely Amazing!)  With God's grace and love, the family has managed to survive together through each of the progressively challenging chapters.  Most astonishingly, in the past, they have declined offers for dedicated fundraising efforts on their behalf, which is highly admirable.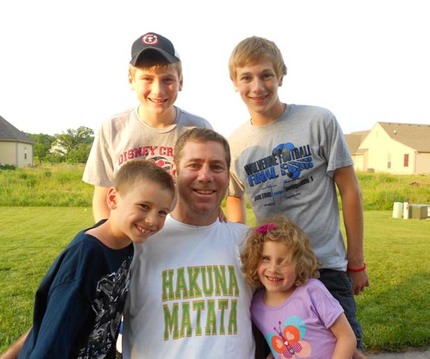 However, and unfortunately, now Jim's condition is continuing to degrade and the progression is advancing.  He has reached a point where dedicated home care is needed 24 hours, 7 days a week.  The financial impact of this degree of care is beyond daunting for the family (or any family for that matter).  Thankfully, Jim and Susan have set aside all pride and apprehension, and have now accepted my offer to launch this online fundraising effort on their behalf so the intensified and needed care can be provided, and the resources and reserves of the family are not further depleted.
LET'S HELP!  This is where you can enter the picture to help to show your care and support for Jim and the Eutizzi family.  Please consider making a donation, large or small, to help Jim (and Susan) continue their fight against this debilitating disease, now. 
Thank you in advance for your consideration and assistance with this very special initiative that will make a difference in their lives.
Please share this information with whoever you can on social media and email lists so people everywhere are aware of this opportunity to help.
With Gratitude,
John Boler
A Family Friend
Meg & Andy McKenzie Palen 
Organizer and beneficiary