Help Sean Lashgari Fight for His Life
This campaign is for Sean Lashgari. Anyone who's ever met Sean remembers him as one of the most ebullient people they've ever encountered. Full of energy. Full of life. Always smiling. And ready to hug you on the spot because he has an uncanny ability to know when you need it. Ever the selfless friend, Sean has always given freely of his endless spirit, a fact made all the more amazing considering everything he's been through during the last few years.
Sean's ever-increasing medical expenses have simply become untenable.
Some examples: His heart surgeries cost close to $275,000 each. His vein surgeries (3 per year for at least the next 4 years) range from $50K-$100K depending on complexity. And all of his scans and testing run close to $8k for each order.
While insurance covers much of this, he often needs to go out-of-network to get the proper care, with the consequence being a 20% across-the-board burden he needs to cover personally.
This has—quite literally—bankrupted him.
The bottom line is that Sean needs considerable financial help to pay for the essential medical procedures required to keep him alive. Currently unable to work a regular job because of his condition, he also needs help keeping a roof over his head and food on the table as he enters a new round of surgeries and ongoing treatment.
He has already incurred massive amounts of debt and his options are running out.
Sean's Story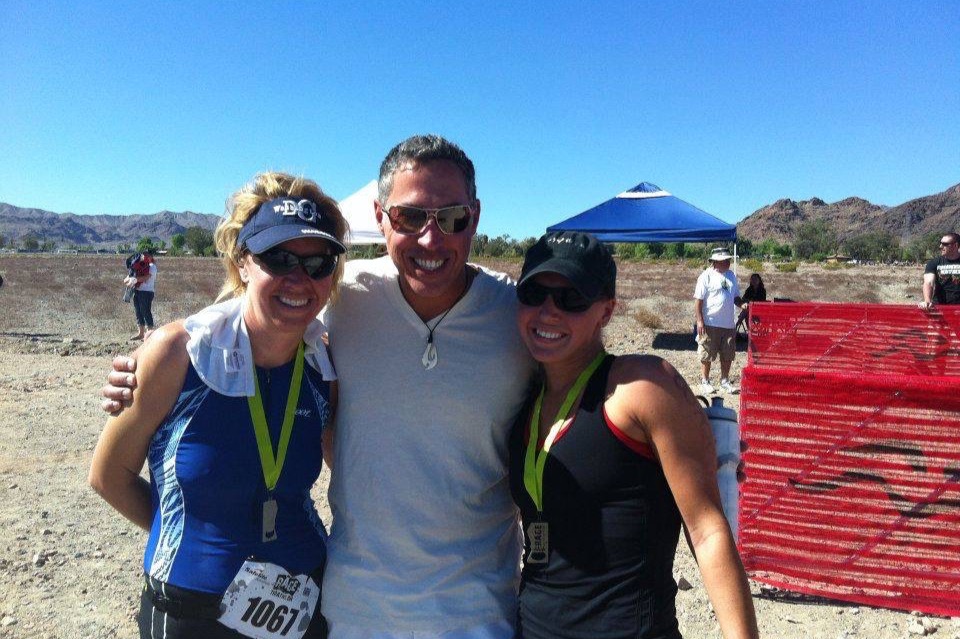 In 2011 Sean was a triathlete in excellent physical condition about to qualify for the Ironman World Championship. One morning, he wasn't feeling like his normal self and decided to skip his 5:30 AM swim training. That morning Sean experienced his first cardiac event. As the strange feeling grew worse, Sean drove himself to the hospital. When he got there, his heart had reached 405 bpm and doctors notified him he was in Terminal Ventricular Tachycardia (Terminal V-Tach) — if they couldn't stop its progression he would die. Sean had been plagued by a succession of unknown illnesses as a child, and now the root cause of so many undiagnosed conditions finally had a name:
Arrhythmogenic Right Ventricular Dysplasia (ARVD) — a rare congenital disease of the heart
.
A form of cardiomyopathy, ARVD causes tissue in the right ventricle to die; when it does, the body's response is to replace it with scar tissue, making the heart itself more and more unstable over time. Many who experience Terminal V-Tach die during their first attack, often after only 5-6 minutes, but Sean literally walked into the hospital more than 20 minutes after his attack began.
His heart was so strong from his triathlon training that it was able to weather a punishing level of trauma — to the surprise and disbelief of his doctors.
Since that day in 2011, Sean has been in a constant battle with his disease. Although the ARVD is on his right side, the condition has caused and/or exacerbated several other problems throughout his body: First, his body rejected his initial ICD device (the implantable defibrillator he needs in case of an attack), since it had caused massive damage to the veins on the left side of his heart; next, procedures in 2013 and a near-fatal deep vein thrombosis identified a rare blood disorder that actually causes him to clot while on blood thinners, a condition that makes every procedure more dangerous and risky; to make matters even worse, Sean has suffered from Crohn's disease since childhood, and his Crohn's blocks the absorption of essential nutrients needed by his heart, leading to dehydration (which triggers arrhythmias) and requiring medications that further wreak havoc on his body; and finally, doctors are now testing to see if the increasing doses of heart medications he requires are actually causing more damage on their own (it looks like they are).
Amidst this seemingly never-ending set of problems, a glimmer of hope appeared. For the first six months of 2014, Sean had to wear a life vest 24 hours a day to keep him alive. But in June 2014 a promising new device was approved in the U.S. that could be inserted subcutaneously — the Subcutaneous Implantable Defibrillator (S-ICD). Sean was the first in Nevada, and one of only a handful of people in the U.S., to receive the device. Sean underwent surgery to implant the S-ICD but there were immediate complications.
A
nother heart infection emerged—his 4th—and he was put on very heavy heart antibiotics and rejection drugs.
Unfortunately, these harsh and physically damaging drugs must now be administered every time he has heart surgery.
Sean has averaged a surgery or emergency hospital visit every three months since November 2017. Looking ahead, he'll need surgery every 3-4 months to add new hardware and remove scar tissue to keep his veins from collapsing. Since September of this year, Sean has hardly been able to leave his house, let alone work. He remains on a debilitating concoction of drugs intended to fight infection, but those same drugs are causing not only serious aggravation to essential bodily functions but also permanent damage to other organs.
He is in constant and extreme pain, a state that prevents any real sleep and lowers his overall resistance to infection and the side effects of his medication. Unfortunately, it is his heart medications that make it too dangerous for him to take prescription sleep meds.
Today he is recovering from yet another vein surgery (on 12/18), and a procedure to repair a newly identified arrhythmia is scheduled for 12/26. What's even more scary about this surgery is that they are going to try to reproduce the life-threatening arrhythmia to better understand why his current S-ICD device is not responding appropriately. It's hard to overstate how financially devastating all of this has been for Sean.
His out-of-pocket medical costs alone could easily exceed $50,000 in the coming year since he'll need multiple vein surgeries on both sides, as well as at least one procedure on the heart itself.
I wish I wasn't writing this, but the last time I saw him — at Elyse's wedding — Sean's resignation was palpable. His remarkable spirit was being crushed under the weight of not only a fight for his life, but by the ever-present worry that he wouldn't be able to cover the next treatment. Or an office visit. Or a prescription. His situation would be difficult enough if he could focus all of his energy on his physical health, but to pile the additional financial stress on top of it all seemed almost too unbearable to handle.
Sean remains unable to work, and the insurance he can afford does not even come close to covering his mounting debts and ongoing costs.
Bottom Line: Sean needs your help — our help — to give him the financial stability and peace-of-mind he needs for the fight of his life. Please join us in helping one of the most generous and giving souls we've ever known.
Donations ()

Fundraising team: Team Sean (3)
Matthew Levy 
Organizer
Raised $3,245 from 32 donations
Henderson, NV
Christian Moore 
Team member
Raised $5,400 from 17 donations
This team raised $15,470 from 89 other donations.
#1 fundraising platform

People have raised more money on GoFundMe than anywhere else. Learn more

GoFundMe Guarantee

In the rare case that something isn't right, we will refund your donation. Learn more

Expert advice, 24/7

Contact us with your questions and we'll answer, day or night. Learn more