Little Freya is a sparkly, bright, smiley bundle of joy and love. She stares openly at the world with beautiful big blue eyes the colour of seawater on a summers day. She is taking it all in, hoovering up every last drop of experience that is offered to her.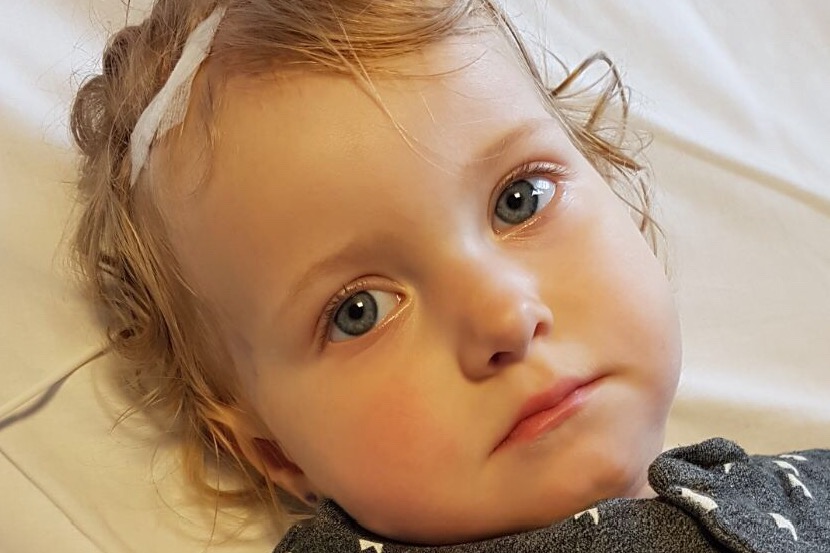 We want to give Freya more experiences to hoover up. We want to keep her feeling well to enjoy the world she is living in. We are raising money to support Freya and her family to make the best of a really difficult time...
Freya was diagnosed with Anaplastic Ependymoma at just 18 months old and has had brain surgery to remove the tumour followed by a gruelling chemotherapy regime. Although she initially recovered well from her surgery and has been ploughing through the chemotherapy with characteristic charisma, we have recently discovered that the lesion has recurred.
Freya has now been scheduled to have further surgery, followed by Proton Beam Therapy, which will mean time away from home. Freya has a rare genetic condition called Constitutional Mismatch Repair Deficiency (CMMRD) Syndrome, which means that she is predisposed to developing certain cancers. CMMRD also means that radiotherapies (like Proton Beam Therapy) are riskier for Freya, because her body will not be able to repair the cellular damage done by the radiation. What this means is that the treatment will put Freya at even higher risk of developing more cancers in the future.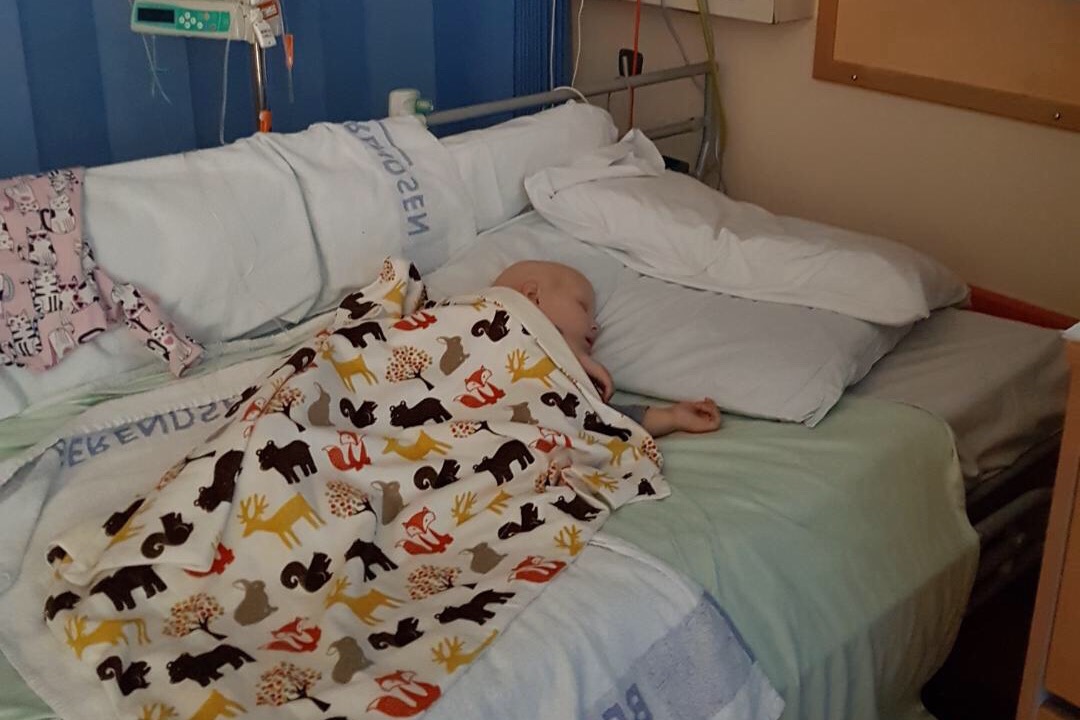 Freya has been really unlucky. She has not just one rare disease, but two, and it will cost her family time and money to track down experts and specialists who can advise them on how best to treat Freya and how to adjust to life with these cruel cellular interruptions into their family time. Freya will need extra care and support and because of the risks associated with her CMMRD, we are keen to ensure that she has access to as much nutritional and complementary support as possible to keep her in the best of health.
For the past six months our friends Chris and Stace have  walked the tight rope of balancing hospital appointments, long stints staying on dreary wards with Freya while she is recovering from infections, research into the alien world of medical terminology, work, laundry, and washing up. We "elves" wanted to do something extra to help, so we have set up this fundraising page with the simple aim of offering a little bit of help and support to a family who are loved by so many. We know that staying away from home for the Proton Beam Therapy will be costly and stressful so we want to reduce this burden as much as we can. We also just want Freya and her family to have as many comfortable, happy, pain-free experiences as is possible...
Please help by giving what you can.
Fundraising team: Freya's Elves (3)
Emma Robertson
Organizer
Raised £876 from 14 donations
Cambridge, East of England, United Kingdom
Christine Braybrook
Beneficiary
Miriam Burke
Team member
Raised £265 from 5 donations