My name is Dorothy and I am one of the many displaced by Hurricane Harvey in Houston, Texas. On August 27, like others in Houston, my house filling up like a swimming pool was unexpected, heartbreaking and terrifying. My neighbor rescued me and my son with his boat and graciously gave me shelter until we moved into a friends house temporarily. My heart breaks for all those afflicted by this crisis.
I am a retired school teacher and worked hard teaching, raising my children and tutoring students. The one story home I raised my children in is now in ruins.
The water receded on September 8 and entering my home again, a few days later,  was too overwhelming as my son relayed to me that everything had been destroyed and nothing could be recovered. We estimate that the water levels were at 5 feet or higher. Both of our cars, which were older,  were submerged, and declared total losses. 
As much as I want to think about the future it's difficult to see past tomorrow. I'm taking it a day at a time and am thankful for all my blessings.
It's humbling to ask for help but I must
ask. Everyday living expenses and funds to begin repairs are my goals as I am on disability and on a fixed income. It will be one day at a time for a long time. May you all find blessings and hope on this unexpected journey.
Updates:
Aug 27 - Evacuated my home
Sept 8 - Water receded
Sept 12 - House clean up began with the help of Texas Flood Response. House was gutted but as of early October no other assitance will be provided. 
Mid-Sept - applied and rejected for an SBA loan due to low income and poor credit 
October - recieved minimal FEMA assitance. Message me more details. 
I ultimately will withdraw funds to my personal checking account.
My home before -
Near Memorial Drive and Wilcrest: 
My home after - 
Myself with my two sons, grandson, and daughter in law (2016):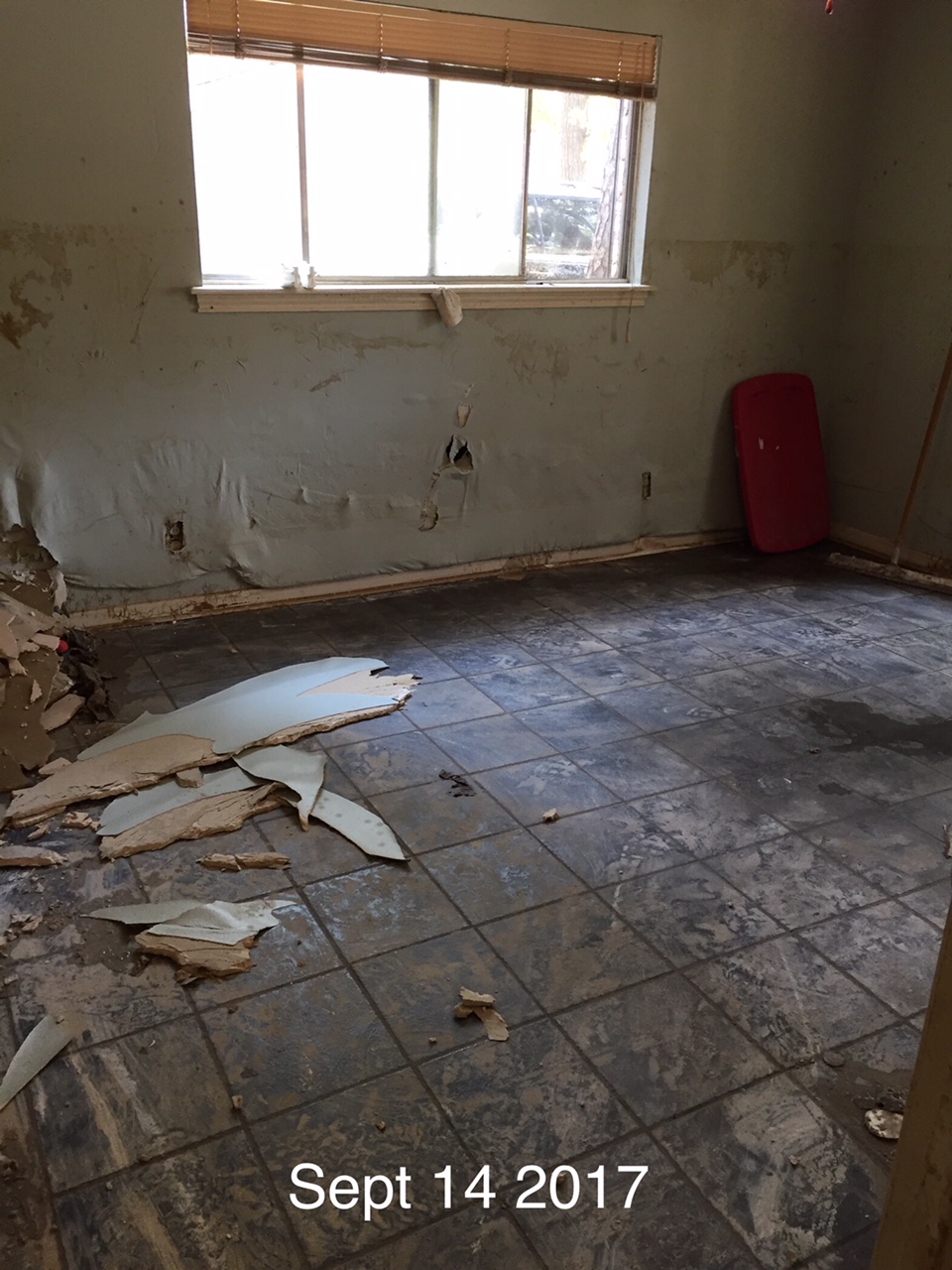 My youngest son's son. They are currently posted overseas. 
Stephanie and Krystal Austin