Get Cortney BACK to the Mayo Clinic
** I need help getting back to the Mayo Clinic for surgery.  I am told by multiple doctors that I will need to have mesh removed and total reconstruction of my abdominal wall plus exploratory surgery to find and correct the other problems.  Please help if you can!
Hello,
My name is Cortney (Kondertavage) Baltrush.
For those of you who know me, you know how difficult it is for me to ask for help. I am doing it now - 
I need help!
I can't be embarrassed or ashamed to ask for the help I need.
I need to get back to the Mayo Clinic.
I have been sick for a long time. I almost died in April 2013.
Thanks to the Grace of God and the incredible surgeon Dr. David Schaffzin, I am alive.
For over two years before my near death, I went to several doctors with my symptoms & complaints.  I was not taken seriously because what was wrong with me did not show up on any of the numerous tests I had.
I was told "it's all in your head" many, many times.
Turns out the doctors were wrong.
I had a mass in my colon.
Unfortunately, due to doctor mistakes, misdiagnosis, and delayed diagnoses, my life is forever altered.  I am lucky and blessed to be alive.  
The mass had entirely blocked my colon and was killing me.
In the process of going from doctor to doctor, test after test, we have lost just about everything.
Life savings… gone.  
House down payment... gone.  
Ability to have a family…gone.  
Medical bills are coming in by the truckload and we have less than nothing left.
While recovering from the April 2013 colon surgery, I underwent a 6-month hormone therapy to try to control the endometriosis that invaded my colon.  
Throughout this treatment I developed many side effects of the medication.  I was still trying to recover from live-saving surgery and I was still not well.
During this time I developed a 5cm hernia at one of the surgical sites.
This is where my story starts to turn dark again.  
Not even completely recovered, I started getting sicker.
The hernia I developed was now adding to the issues I was having during my recovery -  severe nausea, vomiting, heat intolerance, pain, abdominal swelling & distension, pale complexion, weakness & fatigue, dizziness and hair loss.  I was spending most of my time stuck in bed. Once again, the doctors had no explanation for me.  Most of them would not listen to me.  I would come into the office vomiting and they ignored me.  
Over the next few months the hernia continued to grow and my symptoms continued to get worse.  At the time of the hernia surgery in August 2014, it had grown to 17cm by 15cm. The surgery consisted of laparoscopically covering the hernia opening with mesh. I was hopeful that I would finally begin to get well.
The relief from the surgery only lasted a few days before all the symptoms returned, plus many more. It was devastating to feel my health, MY LIFE, slipping away again.
After many follow-up visits with the hernia surgeon looking for answers (none were given), he referred me to another gastrointestinal doctor. This GI doctor believed all of my newer symptoms could be an auto immune response to the surgical mesh, but that I was a very complicated case. His recommendation was exploratory surgery to determine if any other conditions were present and to remove the mesh and to reconstruct my abdominal wall.  
I was overwhelmed - more surgery.  
I consulted with 12 other doctors and surgeons in the Philadelphia, Bucks Country and Montgomery County areas.
All of these doctors and surgeons agreed that surgery was necessary to diagnose and resolve my conditions but no one was willing to do so.
Many times I just wanted to give up.
I went to see my original surgeon, Dr. Schaffzin.
He recommended a multispecialty evaluation at the Mayo Clinic.
My life over the last four years has revolved around being sick, going to doctors, and worrying about what will come next. I spend each day feeling sicker and weaker and in pain.  
I have missed so many holidays and family events.  I cannot drive more than 10 minutes before I get sick.  I cannot stand or sit for periods of time because I become sick.  I have not been able to attend church.  I spend much of my time alone and stuck in bed.  I cannot work.  I cannot return to college.  I can no longer sculpt or work with clay.  I cannot visit my family.  I cannot make the trip to visit my Mom, sister, or niece.  I am unable to see my friends.  I cannot walk my dogs, miniature dachshunds - Weiner and Chilli.  I can no longer run with my husband, Michael - I am unable to walk around the block.  
Most times, I am not even capable to go to the grocery store alone - and it is just around the corner!  
I feel useless and a burden.
This is no way to live.
I JUST WANT MY LIFE BACK!
I was evaluated by General Internal Medicine, Pain Management, Gastrointestinal, Gynecology, General Surgery and Reconstructive Surgery at the Mayo Clinic in Jacksonville, Florida.  
I actually passed out in the courtyard of the hospital, while waiting for an appointment.  

There is now a plan in place for reconstructive and exploratory surgery in the near future. We are home and we'll need to make at least another trip down to the Mayo, BUT THERE IS FINALLY SOME HOPE!!!
Not at the finish line yet, not even close, but at least now there is hope.
Thanks to you all for helping me get this far. I wouldn't be able to be here without your prayers, thoughts, and support. 
The new travel expenses and the new uncovered medical bills are more than we can afford. Your thoughtful donation will help me get back to the Mayo Clinic and hopefully get well and get my life back.
Please share this page with your family & friends.
I am asking and begging for the help I desperately need.  
Thank you so much from the bottom of my heart,
Cortney
*If you would like to donate, but do not feel comfortable doing so online, donations can also be sent to our home address or:Cortney BaltrushPO Box 310Jenkintown, PA 19046
Also, if you have any questions, please feel free to ask.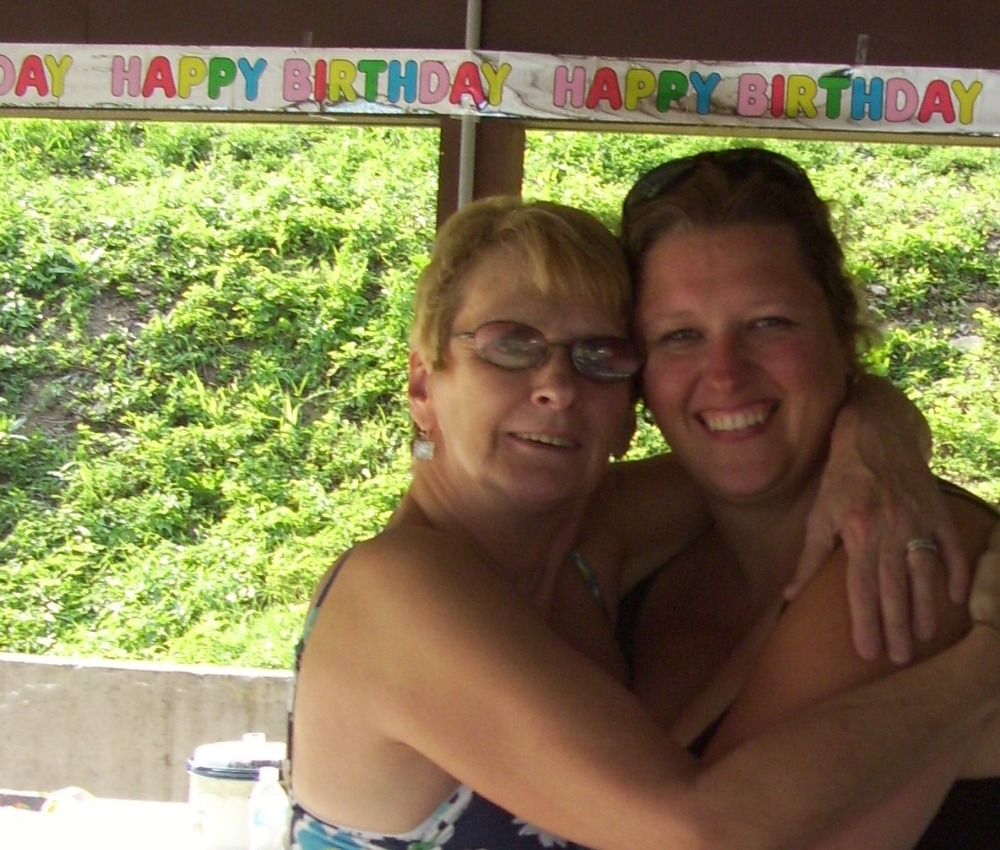 Thank you all so much.
Chuck and Ann Marie Coverly 
Organizer
Cortney Kondertavage Baltrush 
#1 fundraising platform

More people start fundraisers on GoFundMe than on any other platform. Learn more

GoFundMe Guarantee

In the rare case something isn't right, we will work with you to determine if misuse occurred. Learn more

Expert advice, 24/7

Contact us with your questions and we'll answer, day or night. Learn more