#GoFundATL
Castleberry Hill Athletic Club advocates positive community interaction through the promotion of athletics.
As local residents, we work with land and business owners, city planners and officials to transform vacant lots into usable community destinations.
By revitalizing neglected urban areas we create unique spaces for all local residents to interact through competition, entertainment, and leisure.
View our official proposal below and make a tax-deductable donation!*
Trenholm Proposal - 2016
PROJECT OVERVIEW
Our project aims to transform a vacant lot at 310 Trenholm St. in downtown Atlanta's Castleberry Hill neighborhood into a multi-use athletic field.
The HJ Russell company generously gave Castleberry Hill Athletic Club usage rights for six years to build a public space designed to build positive relationships through athletics. Our goal is to raise funds, enabling us to complete objectives such as establishing an artificial turf field, installing lights, and fencing to ensure safety and security.
Working in tandem with the Castleberry Hill Neighborhood Association, we strive to continue to drive community engagement. Downtown neighborhoods have a tremendous need for usable community space with few appropriate sites.
View our official proposal below and make a tax-deductable donation!*
Trenholm Proposal - 2016


*All tax-deductable funds raised go directly to:
Castleberry Hill Athletic Club, Ltd
Certified Charity
Atlanta, GA
Tax ID: 474324636
How it Works:
1. You make a donation. Payments are processed by FirstGiving.
2. Checks are issued. Once a month, a check will be sent directly to the charity.
3. Charity receives money. The listed charity receives their check directly.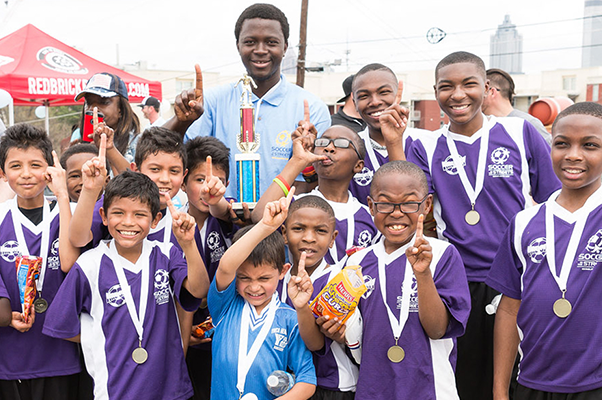 #GoFundATL
Organizer
Castleberry Hill
Organizer
Atlanta, GA

Castleberry Hill Athletic Club Ltd
Registered nonprofit
Donations are typically 100% tax deductible in the US.