Help Bright School, Tanzania
Welcome to Bright School!
We are a  
NGO
‌ which runs an English Medium School on the poor
northern Tanzania
, and helps 
Maasai
 children to have a better life through a quality education.
Maasai
has a very rich culture, but youngers are prevented going to school because they must work or get married too soon.
Bright School is an affordable alternative to the low quality public schools. Because of a lack of backers, we must rely on the school fees:  2/3 of our paying students support the 1/3 that cannot afford it.
From the total of 300 students, 100 are boarders, because they are orphans, too poor, live far away or their HIV parents cannot take care of them. 
The boardinghouse challenge

We are split in two facilities, 3 km far from each other: the
school 
and the
boardinghouse.


The boarding house is great, but it has some problems:
1) We spend a lot of money transporting students between here and the school
2) The dorms are full
3) For lacking of space, we use dorms as classrooms
4) We have running water only 3 days per week
5) The worst thing: 
we pay rent.How can you help us?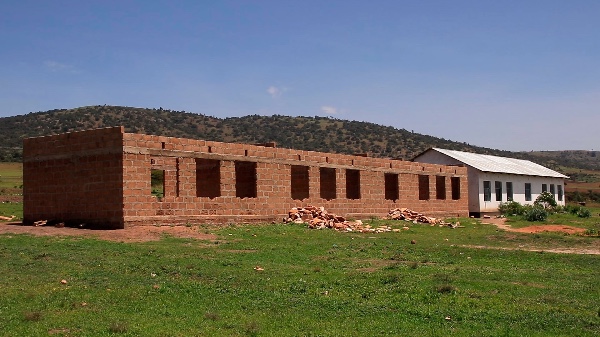 We must
finish
our new building school and
move in
all boarders. Here we own the land. Rent no more!
We start it in 2014 thanks to donations, but we couldn't finish it and the building is deteriorating.
You also can help......sharing our story with your friends
If you donate EUR 5 and convince 5 friends to do the same, you multiple your donation by 6 and we get EUR 30!
...working with us
We do have a volunteering program on  
Workaway
‌ Read some reviews:
"Baraka and Juliana are trying their best to improve the education for the Maasai children."
Maria & Jasmin, 5.4.2107
"Baraka and Juliana are really hospitable and try to do as much as they can to make the volunteers happy and relaxed."  
Edina Bettina, 8.4.2017
"I spent almost 4 weeks in this wonderful project! It has been a very inspiring and regenerating experience in many senses."
Jakob, 30.3.2017
Do you want to talk with us?
Follow us on  
Facebook
, check our  
website
‌or e-mail us:
[email redacted]
Asante sana!
(Thank you in Swahili)
Note.: the images were made by volunteers with no costs.
Organizer and beneficiary
Eduardo Asta
Organizer
Saarlouis