Help Beau Give His Walker the Boot
Beau is a bright and beaming 3 year old kid. He has a funny sense of humour, is incredibly charming, super sweet, thoughtful and has a gentle and placid nature. Beau also has mild Diplegic Cerebral Palsy. In English, this means that he has brain damage in the area of his motor skills that effects his lower limbs, leaving him, at this stage, unable to walk independently and making it challenging for him to move about and do normal day to day things with ease, due to high tone throughout select muscles groups in his body.
Beau has determination and tenacity like I've never seen before. He wants to walk and he wants to do it all on his own. Which brings us here...
After 3 years of searching for the right therapies, the right therapists, navigating "the system" to find the best care for Beau that would properly support him in realising his goal, we have FINALLY found GOLD.
We took a huge leap and invested $11,000 in a 3 week intensive therapy program in Sydney through the NAPA centre (Neurological and Physical Abilitaion Centre) . And it was the best thing we could have done. Beau has taken to their therapy like a fish to water and in just 3 weeks, we saw him go from barely taking 2 steps, fearful, and rigid in movement, to taking 16 beautifully controlled, confident, amazing steps, scaling the circumference of our tent that we were staying in using side steps and flat hands, pulling himself to stand using one hand and ALMOST getting himself from kneeling to standing all on his own(!!!).. And that was just the icing on the cake for all of the other intricate physical obstacles he overcame while he was there. Nick and I have been blown away. We saw more progress, more strength in Beau's movement, more determination and a huge increase in morale and confidence in 3 weeks than we have in the last 3 years.. And I'm not even exaggerating!! The team at NAPA and their specialised therapies have literally changed the course of Beau's life. There is so much more they can offer him and there is so much more that he can gain from attending their intensive programs that we absolutely NEED to put him through this program again, as often as we possibly can. And this is where you come in... We need your help!
We want to help Beau give his walker the boot - FOREVER!
And throw his walking sticks to the curb - FOREVER!
And his need to depend on others to move about and complete everyday tasks like dressing, writing, standing up, bathing, chasing his little sister, gone - FOREVER!
..and we're hoping you do too!!
We know it's possible, we know he can do it, he knows he can do it, we just need:
•Beau's strength & determination (✔️)
•The NAPA Centre (✔️)
•And some funds to back it... We're working on it!
.
We've elected to raise $35,000 for Beau - this is to fund 3x 3 week NAPA intensives at the Sydney clinic and to attend Feldenkraise Method consultations in between NAPA intensives, to help compliment the work he has done at NAPA.
I have uploaded some "Before" and "After" videos, please check them out so you can see for yourself the magic of the NAPA intensive and Beau's hard work.
*** WARNING***
It's a tear jerker!!
•The "before" video was taken at Beau's last physiotherapist session, 2 weeks prior to attending the NAPA program.
•The "after" video was taken on the 2nd last day of the 3 week NAPA intensive.
•• THE BACKSTORY ••
Beau had a rough landing on Planet Earth when he was born. He was diagnosed with Gastroschesis at our 20 week scan, where his intestines were growing on the outside of his body. He was born at 35 weeks gestation and at just 2 hours old, Beau underwent major gastrointestinal surgery to repair his Gastroschesis and tuck his guts back into his tummy. During this operation, something went wrong and he sustained a brain injury due to lack of oxygen to his brain. He stayed in Intensive care for 10 days after he was born, which included a few days of being in an induced coma as he wasn't coping with the pain. He finally broke out of NICU and landed in the Special Care Nursery where he then endured a cascade of medical interventions, medical issues, infections, and 7 failed lumbar punctures. It was our last day in hospital that we discovered that Beau had a brain injury. PVL they called it (Periventricular Leukomalacia). Damage to the motor area of the brain. This translated into a diagnosis of Cerebral Palsy at 20 months of age. We've been receiving Physio and OT therapy via the government initiative of the "Early Intervention Program" since Beau was 6 months old, but after years of navigating the system, switching therapists, doing research, finding new therapists, switching paediatricians, doing more research, switching hospitals, etc. etc. etc. (there are a lot of etcetera's!) we are FINALLY at a place where Beau is receiving the best suited therapy for him, from avenues that fully support him to grow into a strong, independent and awesome young man! PHEW!
Moving forward, Beau will continue to receive Botox injections in his legs every 3-6months, and with your help, continue to attend NAPA intensive programs, receive physiotherapy weekly at CPEC (the Cerebral Palsy Education Centre) in Melbourne, attend Feldenkrais sessions as well as complete NAPA taught exercises daily, with us at home.
We really appreciate you taking the time to read about our gorgeous Beau and our campaign to help him out.. And, if after all of that, you feel inclined to help Beau give his walker the boot and have the best chance moving forward in life, whether you've got some spare change to throw in, or you simply share our gofundme page with your friends and family, that would be awesome and we'd truely appreciate it! ❤️ It all helps! 
Many, many thanks in advance, 
Rose & Nick x
(Beau's parents)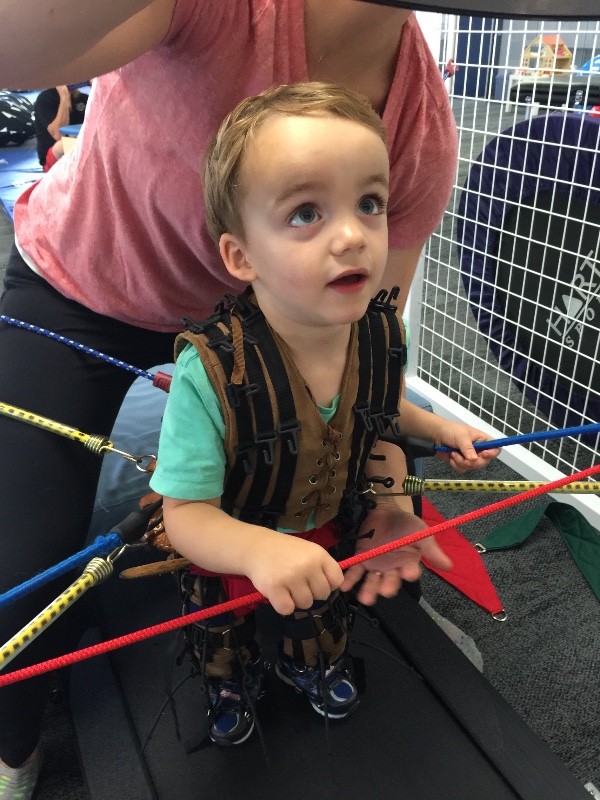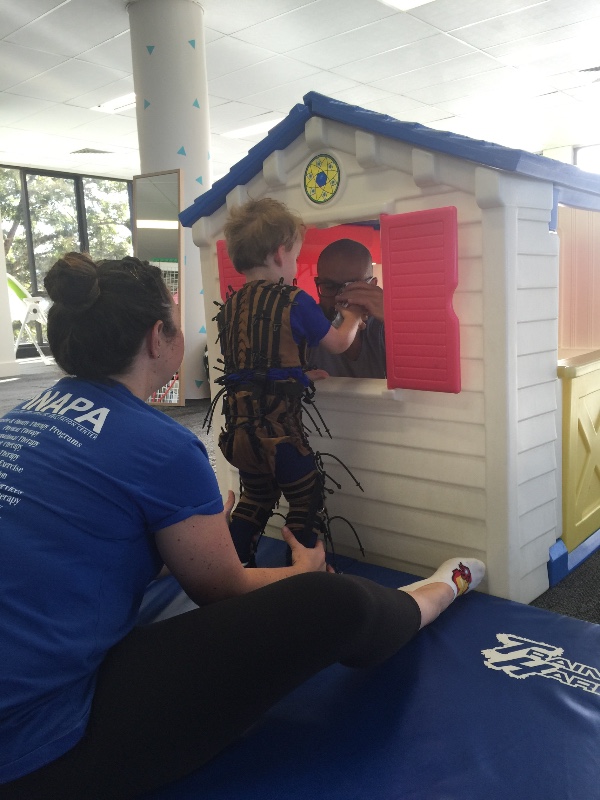 Organizer
#1 fundraising platform

More people start fundraisers on GoFundMe than on any other platform. Learn more

GoFundMe Guarantee

In the rare case something isn't right, we will work with you to determine if misuse occurred. Learn more

Expert advice, 24/7

Contact us with your questions and we'll answer, day or night. Learn more