Help Ashley Battle Breast Cancer
At the young age of 29, Ashley, a new mother, was diagnosed with Stage 4 Breast Cancer in January of 2013. Cancer has been a frightening word that has become a reality for many, including her friends and family. But instead of others making the experience less scary for her, she is the one that inspires all of us to not be afraid and live life to the fullest.

In a brief moment with Ashley, whether it be a stranger or those of us who already love her, you are in awe. Her beautiful spirit, fierce love for her daughter, positive attitude, fervent love of life, and her belief that kindness and compassion matter, make Ashley who she is.

Ashley has always had a kind and giving heart. She has made an effort to pay-it-forward, whether it's helping friends or family, the homeless, volunteering at a women's shelter, or mentoring a child through the Big Brothers Big Sisters Program. Most recently, she has begun mentoring other cancer patients as they begin their own journey. It is also important to her to include her daughter, Avery, in these opportunities of kindness to instill these same qualities of giving in her daughter.

So! Let's make a difference and donate to help Ashley just as she has done for so many others! Please contribute love, prayers, and donations to help with her medical bills and to give her the best possible chance of becoming our miracle and enjoying a long life with Avery.

(See Ashley's full story below!)


              

Ashley's Story:

Just months before receiving this devastating news of cancer, Ashley had already experienced a roller coaster of emotions. She had dealt with extreme lows such as, the separation and later, divorce from her husband, as well losing her dream job as an elementary school teacher due to budget cuts; but also experienced extraordinary highs when she gave birth to her beautiful daughter, Avery.
To a normal person, that would be a lot to handle in the span of one year, but it wasn't for Ashley. She has always taken everything in stride and has dealt with the negatives with more bravery and strength than I can fathom. Although she is no longer teaching in a traditional classroom, she continues to impact the lives of many through the blog that she started shortly after her diagnosis, 
www.cute4cancer.blogspot.com
. It is a (mostly) light-hearted blog to keep her family and friends updated; but, also to keep us laughing through the tears. Many of her blog posts highlight the amazing relationship she has with  Avery. Spending quality time and making memories with her daughter has always been Ashley's main priority, while also giving her a normal toddler life, oblivious to her mom's illness. It is incredibly inspiring to see Ashley break past her illness every day and go above and beyond as a mother.
Since this all began, Ashley has walked this journey with a positive outlook and a strong faith. Without hesitation, she intially underwent a double- mastectomy and oophorectomy (the removal of her ovaries) in 2013. Despite these surgeries leaving her without the ability to have any more children, she did what she had to do to ensure the longest life possible with her daughter. 
In June 2014, Ashley suffered a seizure-like episode and was rushed to the emergency room and forced to undergo brain surgery to remove a tumor on her Left Frontal Lobe. Following the brain surgery she completed grueling cycles of full brain and neck radiation, but she never lost her sparkle. In fact, she recovered like a champ only proving her strength to us all once again when the cancer in her brain went away!
Ashley started chemotherapy in mid- 2015 to stave off the progression of the cancer that was already in her bones and spreading to her liver. In November, she found out that the cancer in her brain had returned. She went through a cycle of radiation and has since resumed the chemo treatments weekly.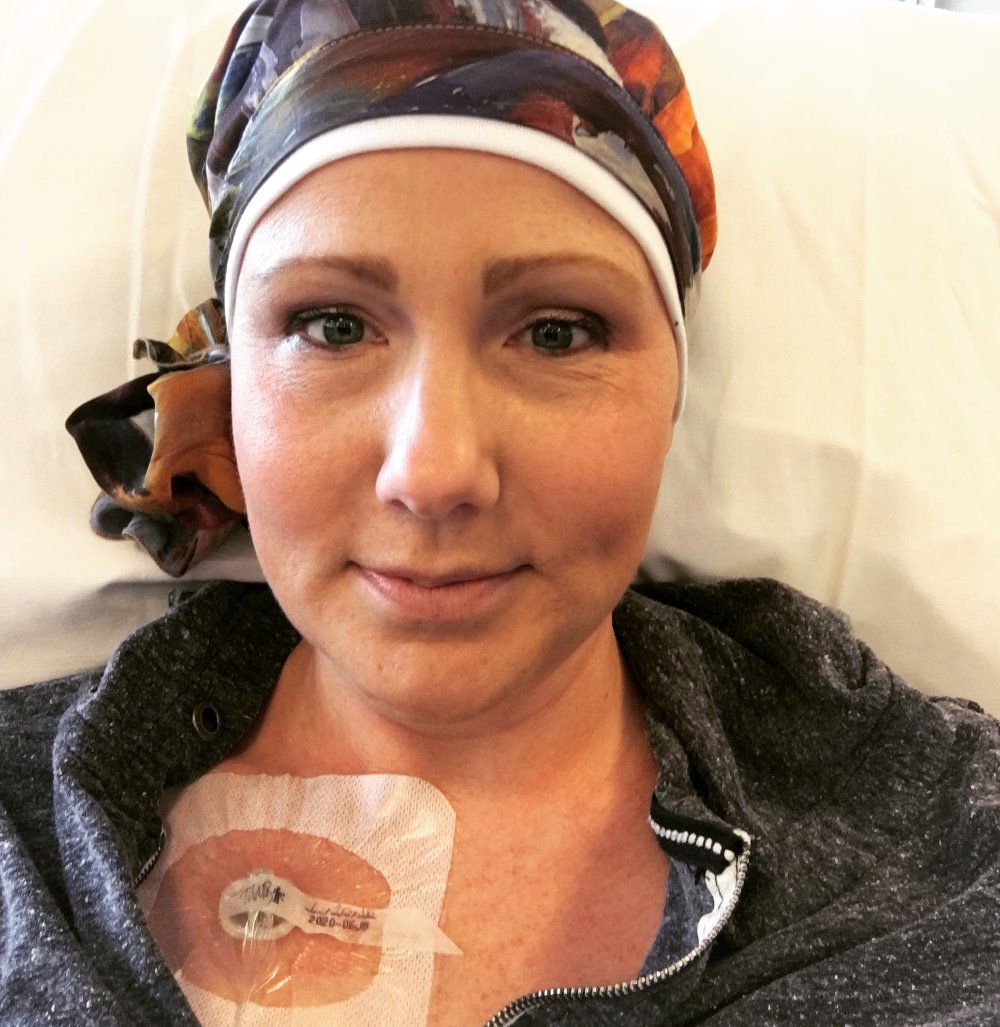 As hard as Ashley fights, the cancer persistently finds a way to keep up, requiring her to constantly switch treatment plans. She has begun exploring other options that may allow her to enter experimental trials. These trials are located in different states and would require Ashley to travel for treatment, which can be very costly, on top of her already mounting medical bills.
Let's come together for Ashley! Any donation, big or small, will help  this single mom get the healthy life that she and her daughter both deserve. 

Organizer
Jennifer Johnson
Organizer
Champaign, IL