Fighting for what's right
US ARMY SOLDIER CAR DESTROYED BY RACIAL HATRED!!!
On December 23, 2016 my view of this nation would forever change. My best friend of 22 years, US Army Staff Sergeant Jonathan Charlot's car was DESTROYED by racial hatred. As these disturbing images show, the vandals spray painted the exterior of the car with the hateful words of "DIE NIGGER" on one side and "NIGGER" on the other side. After beginning their hateful acts, they did not stop there. These criminals SLASHED all four tires and finished off their heartless act by breaking into his car and doused a large volume of GASOLINE in the interior of the vehicle completely ruining / rendering it un-drivable. This disgusting hate crime occurred on the military grounds of Fort Hood in Killeen, TX. My best friend is a soldier in the U.S Army and has worked extremely hard to protect our freedom. Staff Sergeant Jonathan Charlot has been deployed to the Middle East in the past to fight for the rights and freedoms of all Americans. My best friend is one of the kindest and most generous people you will ever meet. He has on several occasions raised money for orphanages and the homeless shelters during Christmas time to help buy presents and once had a newspaper article in Hawaii written on him as a result of all his hard work. Although racism still exists in this country, I never thought I would realize this kind of hatred personally. I can't imagine the emotions my best friend is experiencing but my hope is to raise enough money for him to purchase a new vehicle since his insurance will not cover such an incident. The goal is to provide enough funding as soon as possible so that he may get a new vehicle as he has relied on this car to get him to work and back but now is forced to find other means. Please, I need help in raising funds so I can help my friend and bring awareness to such hate crimes that need to be stopped in this nation.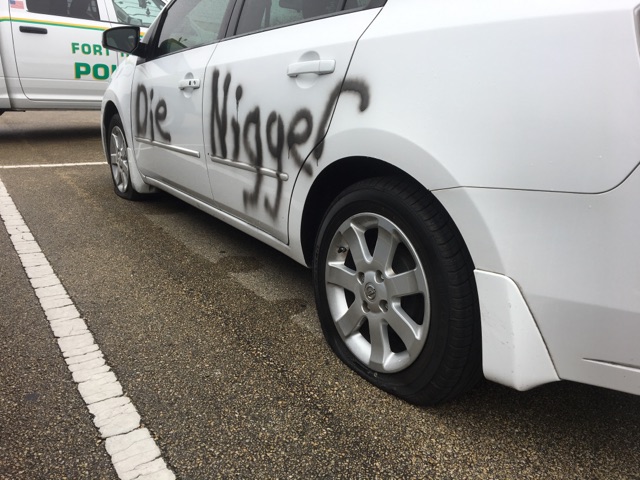 Organizer
John Martinez
Organizer
San Antonio, TX