Help Simple Synergy Designs Clean Detroit
THE STORY 
So, originally, when I started Simple Synergy Designs it was just the thought of making products using raw materials to recycle and up-cycle into beautiful items that I could sale online. After debating on where I was going to find the raw material it came to me while driving home from work. I stop at a traffic light and glanced over at a street corner littered with trash and saw an alcohol beverage bottle laying on the ground. I pulled over and exited my car to picked it up. When I got home, I was thinking maybe I would go out that weekend to see what bottles I could find. So, that's just what I did. I spent a Saturday and Sunday walking around for several hours through a few areas of the city of Detroit hunting for empty alcohol beverage bottles. I was able to find several hundred alcohol beverage bottles laying around in trash on the ground. At first, I was excited for my business. But then, the shock set in, I became deeply sadden and my heart was heavy. All this drinking and discarding the bottles on the ground. Even more. So much trash, so much garbage, so much debris on the ground, on the corners, in vacant lots, just everywhere. 
I felt bad that I was just picking the bottles out of all this trash and debris and leaving all the garbage on the ground. This just did not make sense. It was at that very moment that the idea for Simple Synergy Designs was born. I thought, why not just cleanup all the trash, why not cleanup everything and remove the usable raw materials that we can use from the cleanup?  
Surely this would solve a real problem of keeping the litter off the ground. But then, I thought your only one person, how would I be able to clean up all this trash all over the city alone? I am going to need help. I asked myself a question, whoa, how many jobs am I able to create here? Not only do I need help cleaning the city, I will need help processing and separating the raw materials from the cleanup. Even more, I will need help making the products from the raw material we collect during the cleanups.
 Even if we clean areas and there is nothing, we can use it does not matter. It's still good for the environment our city and the residence of Detroit. Our business motto is to be totally sustained from the sale of our products made from what we collect. So, when you purchase products from Simple Synergy Designs, you're not just buying a product, your supporting the cleanup of a city block, neighborhood, street corner etc. We use raw materials that we find from glass and plastic bottles, rubber tires, scraps of wood. Scraps or wire, tree logs and more to produce something beautiful. Our mission is not just to do business, but to solve critical social issues while doing business.
 Please join us in making history with your support. We thank you in advance and appreciate your contribution.
Please Make sure to share this with others! 
HOW WILL THE FUNDS BE USED? 
The funds will be used to assist with the purchase or lease of a suitable industrial building with ample grounds to process the raw material from the trash collected in the cleanups from around the city as well as facility work space where products will be made to order and shipped to customers. More importantly the funds will be used to assist us in the purchase of commercial equipment to allow work crews to be able to do an efficient job of cleaning and maintaining targeted areas across the Detroit.
Purchase or Lease Building
Building Renovation
Purchase of commercial Vehicles
Purchase of Commercial Cleaning equipment
Miscellaneous 
Potential Building to purchase or lease.
Potential commercial vehicles:
(1)    15 seat passenger van to transport work Crews to cleanup locations.
Inside Van
(1)    Commercial large flatbed truck to transport trash and large debris from work sites.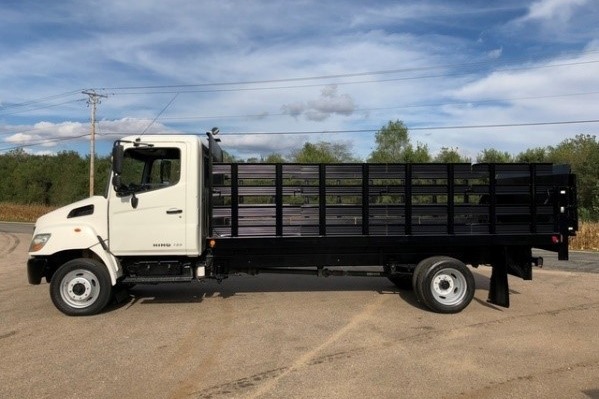 (1) Dump Truck to transport trash and debris and dump at designated locations
(1)  4x4 Pick up truck for pulling trailers carrying cleaning equipment to job sites.
(1) Heavy duty Box Truck to transport need hardware and equipment to cleanup sites.
Commercial cleaning equipment:
(2) Billy Goat Litter Vacuums 
(2) Zero Turn lawn mowers for maintaining abandon property, vacant fields and lots.
If anyone has questions, please post them and I will do my best to answer them.
This is just a faction of equipment that Simple Synergy Designs will need to do an efficient job. We will not be able to purchase all the equipment at onetime, but will build up over time. Nevertheless, every donations counts.

Organizer
#1 fundraising platform

People have raised more money on GoFundMe than anywhere else. Learn more

GoFundMe Guarantee

In the rare case that something isn't right, we will refund your donation. Learn more

Expert advice, 24/7

Contact us with your questions and we'll answer, day or night. Learn more