Help RED save Kindness the Pittie
There are times and choices we are faced with, and lives we meet in rescue, that test who we are, and show us what unconditional faith is. We have met one of those lives right now; a life that has shown us that despite tough times, keeping faith is possible. Her name is Kindness, and her life has been a long road of tough times.
Kindness has never been the priority to anyone. She has been a baby making machine, and has never seemed to have been provided real vet care. Her purpose in life until now has not been to be cherished and loved, it has been to make puppies in order to make money for non compassionate people. Seeing this dog enjoy the littlest of things she has never had, like a soft clean bed, car rides, or a roll in fresh grass can bring you to tears. She greets everyone with joy, and her shining unbreakable belief that mankind is to be trusted.
Rescue Every Dog has stepped up to navigate a new life path for Kindness after she was discovered in her current sorrowful condition. Human neglect has left Kindness in a battle of time to save her life; the clock is ticking and we need to get this girl her necessary health tune up as soon as possible. She has a painful broken toe, a skin infection connected to prolonged flea exposure, and worst of all; spindle cell sarcomas. We have begun treatment for all of her basic needs. X-rays and blood work have been done to determine if removing the uncomfortable spindle cell tumors will help her win this battle, and the good news is that the blood work is great and the x-rays show no internal spread. This means we have a fabulous chance to help this great dog.
Kindness is a super sweet, 9 year old pittie who needs some help. Despite the apparent neglect she has experienced at the hands of humans, her love for people is unparalleled. She prefers hanging around with any human available, to her comfy and cozy bed. Kindness' attitude towards others is truly incredible for a dog who has gone through even half of what she has experienced. She is truly a life worth the effort of helping.
Join R.E.D.'s Team Kindness and let us give this gentle girl a new start in life, letting her have the upcoming years consist of being adored the way she always should have been.
Please, join us is saving a soul that has truly shown us that life is full of faith and love no matter what you have endured. Funds are needed to cover Kindness' existing vet care costs, Spindle Cell Tumor removal surgery, a full dental, after care, and R.E.D. support costs. You can donate on this Go Fund Me, mail donations to R.E.D. at PO Box 1741 Kingston WA 98346, or make a donation online on our Facebook page or our website www.rescueeverydog.org.
Rescue Every Dog is a long standing 501 C3, and is a Facebook approved charity.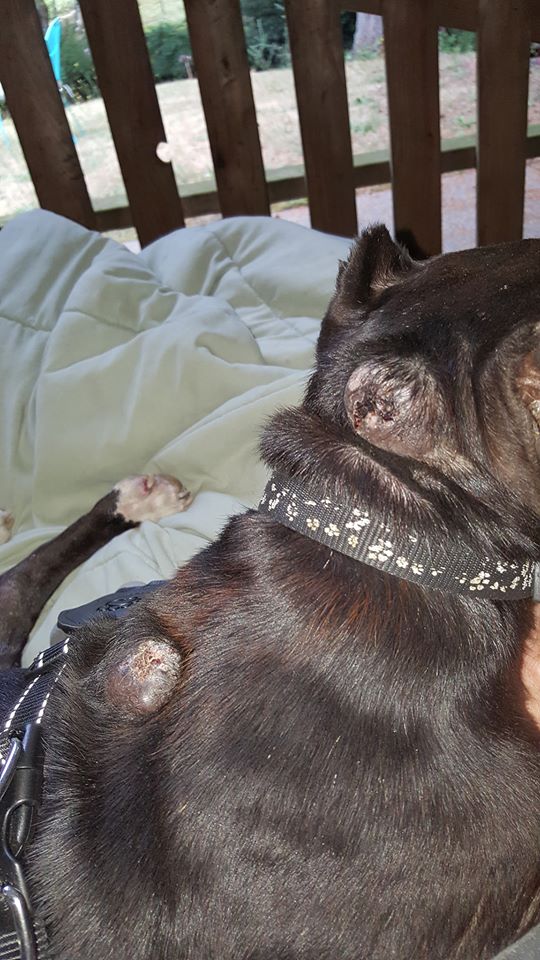 Organizer
Meghan Bjornson
Organizer
Kingston, WA
Registered nonprofit
Donations are typically 100% tax deductible in the US.