Help Elinee Rebuild Her Burnt Down Restaurant
Sazon Criollo Tamarindo  - Elinee Espinoza Bran owner 
Elinee, age 43,  is a hardworking mother and grandmother, a beloved community leader, and a cancer survivor from Tamarindo in the Guanacaste province of Costa Rica.
Elinee has had a lot of passion for Costa Rican cuisine ever since she was very young, a passion passed down by her mom. 
Before opening her restaurant in Tamarindo,  she started cooking from her own house and selling lunches all over Tamarindo. Her husband and her daughter, Yury helped deliver the food, giving them the opportunity to make a living. 
In the middle of an alley that juts off of the famous Tamarindo roundabout, you can find a little open-air place that is spacious, cool and offers traditional Guanacastecan food to tourists and locals alike at affordable prices.  
It's called Sazón Criollo and the administrator, and Elinee fought for seven years to get official permission from the municipality. She didn't rest until she got it and made her dream come true in March 2017 with a loan from the bank.
Elinee's positive attitude and perseverance were not the only reason her restaurant was successful. She is also a very talented chef and makes the best ceviche in all of Tamarindo.
Unfortunately, due to the pandemic and economic crisis, she had to close the doors in March 2020. But that did not stop Elinee. After being closed for months and seeing the dire situation for a lot of people in Guanacaste, she and her daughter, Yury decided that something had to be done. They raised $50,000 for a project they called "Color Esperanze Guanacaste" and provided over 400 meals to families in need during the pandemic. From October through December, Elinee and Yury delivered meals and provided jobs for 8 people from cooks to delivery drivers. 
Elinee was finally able to reopen Sazon Criollo on December 28th, 2020. After giving so much to her community she was so happy to be able to serve them from her restaurant once again. However, on February 11th, disaster struck again. A fire started in the kitchen of the restaurant and even with the help and bravery of neighbors and the fire department, Sazon Criollo was damaged and one employee was injured. 
Elinee has no way to reopen her restaurant. Because of the hardship of the pandemic she had no insurance on the restaurant so the fire has left her with nothing. Elinee is strong and she will survive this, but not without help. San Criollo cannot reopen without support from the community. 
Now we are asking with all of our heart for your support to help Elinee, so she can continue supporting her family, staff, and community in Costa Rica. 
With love, we thank you, Pura Vida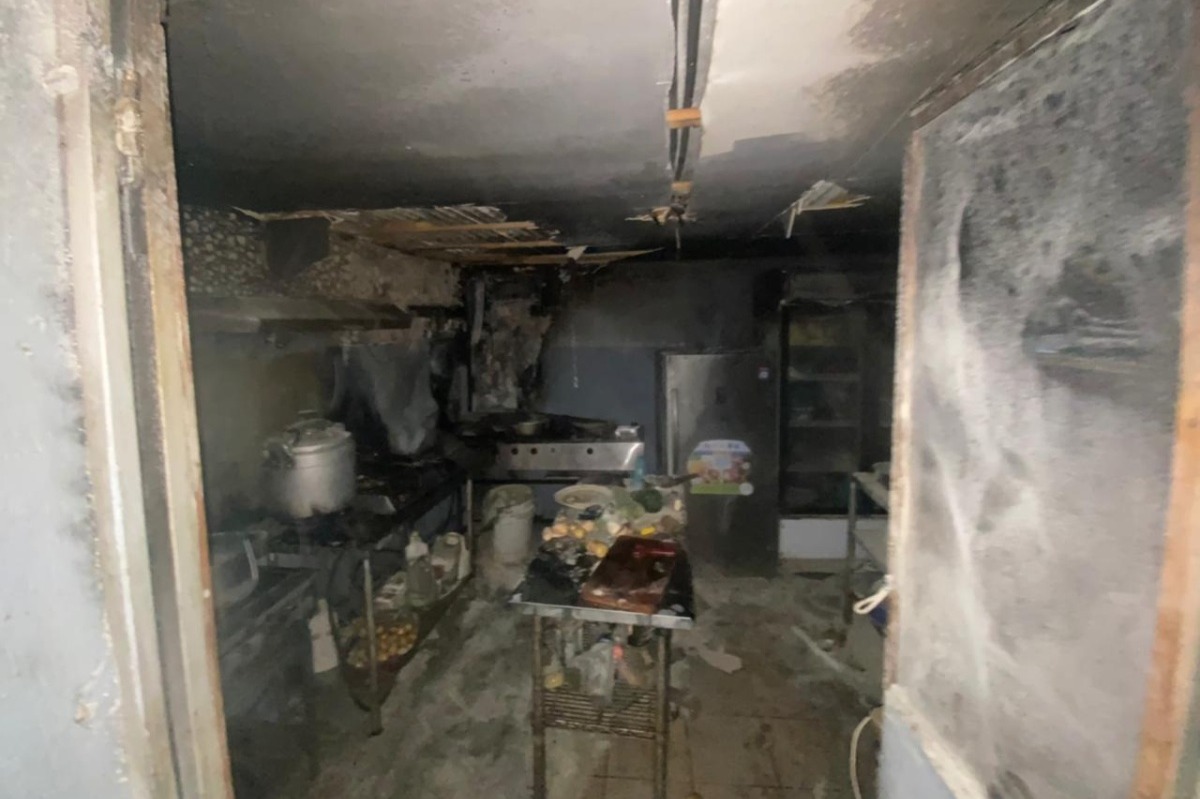 Organizer
Heather Sherry
Organizer
Phoenixville, PA