Help with our Sept. African trip
DeDe and I (Curt) are excited about the opportunity to return to Africa during the month of September 2018.  DeDe and my sister, Colleen Glaser, will travel to Kakuma Refugee Camp in northern Kenya. They'll be teaching women from the Nuer and Anuak tribes how to share the Gospel.   They will be traveling with David and Renee Crane, our former colleagues.   I  was already scheduled for a Ugandan trip. I'll spend two weeks at Uganda Baptist Seminary teaching the Book of Acts to pastors from seven countries. I'll then spend the next ten days traveling "upcountry" to visit our pastors, churches, and fellow missionaries along the South Sudanese border.
Most of all, we beg for your prayer. 
Pastor James Metaloro sharing from the Bible Story Cloth in his Kakwa tribe home area.
If you'd like to help financially, we would use your gift to buy Bible story cloths and Audio Bibles in the heart language of the refugees. 
The Renew Papyrus is an effective Gospel tool. It is durable, solar-powered, has good volume for up to one hundred listeners. It comes with a pre-loaded language as well as SD cards for additional languages. 
Additional funds will be used for in-country travel and sponsorship of seminary students.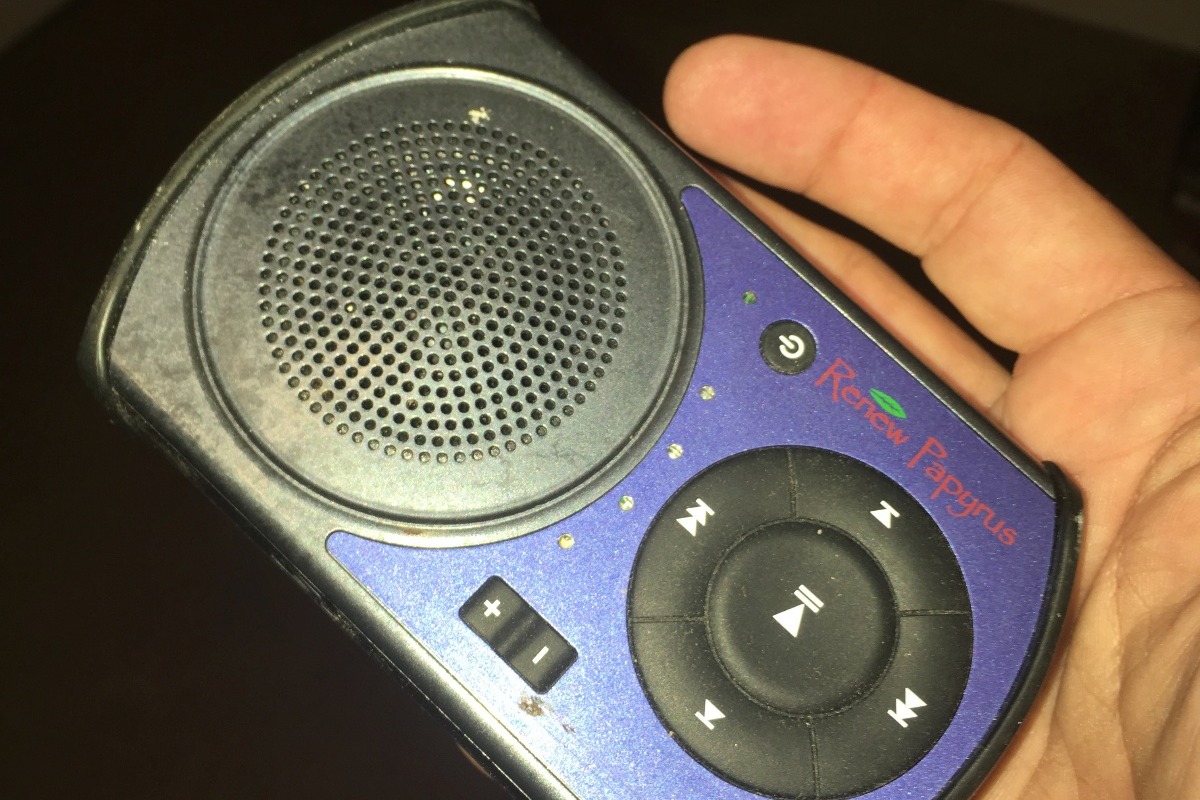 Organizer