Electrify WasteNot's Fleet
Hi there, we're Liam and Lauren, and together, we are WasteNot, Chicago's first and only zero-emissions compost collection service for homes & businesses.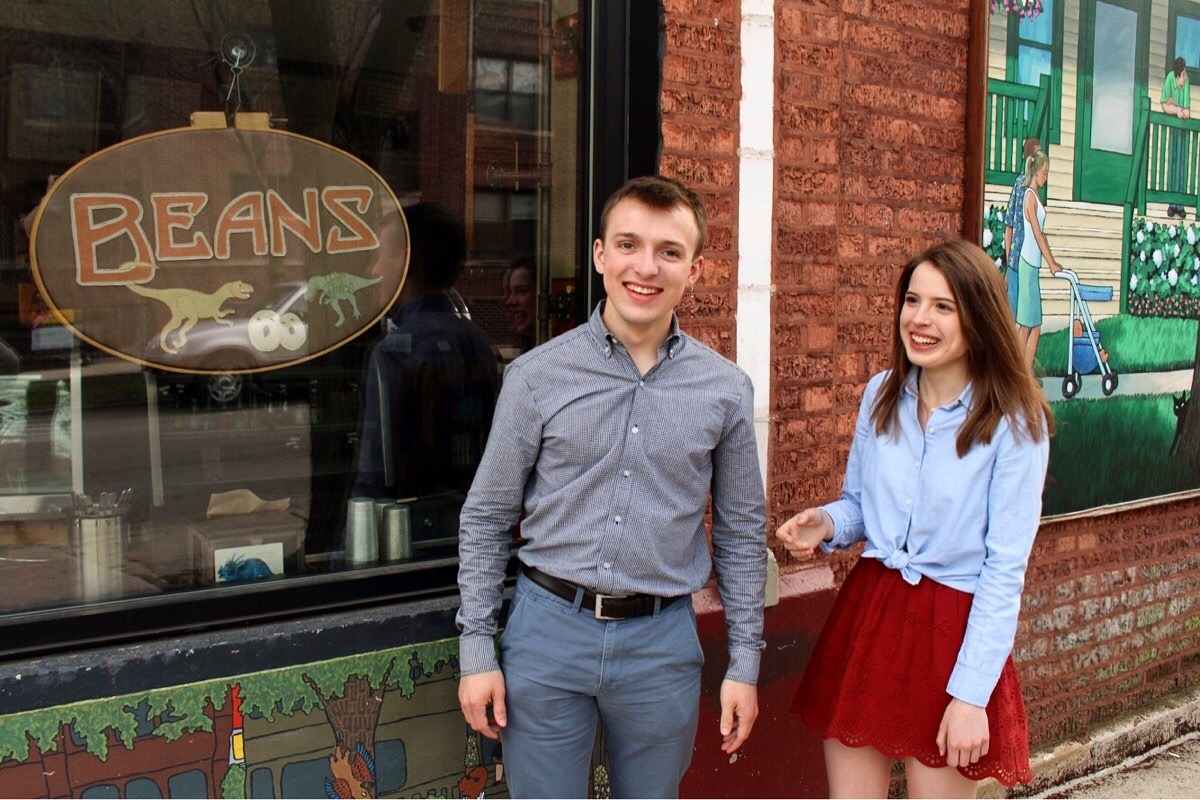 The WasteNot Story
At 15 years old, Liam found himself working in the kitchen of a small cafe, Beans & Bagels, located in Chicago's Lincoln Square neighborhood. It was there that he quickly realized the need for a more responsible method of food waste disposal and the beginnings of WasteNot took root. Liam and his three brothers had grown up with composting as a part of their everyday life. The boys' chore was to divert the family's food scraps and coffee grounds into their backyard compost pile and turn the pile in order to create the nutrient-rich, soil amendment. It wasn't until Liam was hauling his sixth garbage bag to the dumpster at Beans that he realized composting wasn't as commonplace as it should be. With the support and encouragement of the general manager, a composting program was born.

Three years later during his senior year of high school, Liam was composting for three neighborhood cafes and a handful of neighbors he was able to pickup from before heading off to high school. Lauren, a classmate in Liam's environmental science class, learned of his composting efforts and helped him realize that his composting efforts would allow both of them to combine their passion for business and love of the environment. Lauren discussed the ways in which Liam could grow WasteNot and increase the amount of compostables saved from landfills and knew how to take Liam's beloved hobby to the next level: a full fledged business.

Within one summer, WasteNot's residential service grew to over 250 households and hasn't stopped growing since. WasteNot currently serves nearly 1,000 households throughout Chicago and organizations of every kind including, cafes, restaurants, schools, offices, and markets. 





Electrifying Our Fleet
Although we've been able to tackle this growth while maintaining our commitment to operating without emissions, it turns out that the interest amongst homes and businesses is exponential. This has made it increasingly more difficult for Liam, the sole biker of WasteNot,  to complete the many routes. Currently, Liam, a full-time student at Loyola University Chicago, often finds himself biking at all times of the day year-round, which can mean 24-48 hour shifts meanwhile hauling 300-500 lbs of compostable waste and we could not ask that of any employee (nor would we want to).

Instead, WasteNot is hoping to continue satisfying Chicago's demand for composting the right way with the help of an electric fleet. In addition to alleviating some of the workload for both Liam and Lauren, an electric van would allow WasteNot to:


1. Maintain our zero-emissions commitment.
2. Expand the WasteNot Team and provide local jobs.
3. Prove it's possible to the industry that you can run a sustainable company, sustainably.
4. Reach more Chicagoans & expand our service area.




Donate & Share!

We envision healthier Chicago neighborhoods (due to no emissions) that have access to composting in the easiest, cleanest, and albeit, greenest way possible, and we hope you do too.


WasteNot's campaign goal is $25,000 and we hope to achieve this within 35 days. We are already well on our way to meeting our goal and have received over $1,000 in contributions!


We cannot do this without your help! Please donate and share this campaign with your communities and networks in order to take our dream of WasteNot to the next level.


Thank you so much in advance for your support! 


Liam & Lauren (The WasteNot Team)






Share, keep in touch, & follow our updates! We would love to hear from you.

on Instagram      

on Facebook       



For more information on learning more, signing up for service, or connecting with us, please check out our website!

Organizer and beneficiary