Help us sponsor the Sol y Luna Children
TOGETHER WE CAN CHANGE THE LIVES OF CHILDREN
We at INCA RAIL have been dedicated to providing travelers with unique and memorable travel experiences to MACHU PICCHU since 2007. As our role in Peru's travel industry has grown over the years, so has our commitment to local community service and sustainable tourism.
For over 10 years, we have been working closely with the Sol & Luna Association, a nonprofit that works with the children of communities in the Sacred Valley, providing quality education, health services, and developmental support. Thanks to donations from Peru's tourism sector, this vibrant organization has become a vital lifeline for 181 children in the Urubamba Valley.
Now we need your help. Over the last year and a half, the global COVID-19 pandemic has dramatically affected Peru, and virtually shut down Peru's tourism sector. We are becoming unable to provide needed services.
As a long time sponsor of Sol & Luna, we believe that with your help, we can keep this essential organization working at a time when children are most at risk.  
Our goal
is to support the full sponsorship of all the Sol y Luna children, guaranteeing the continuation of their education, providing school supplies, health services, food, psychological support, clothing, and anything else they might need in these difficult times.
Please help us meet this challenge. Any donation makes a difference.


These 11 years we have been working in different ways to support the Sol y Luna Association...SPONSORSHIP PROGRAM
Since 2011, Inca Rail has been sponsoring two students from the Sol y Luna Intercultural School. This support covers the costs of education, school supplies, health service, food, psychological support, clothing and everything the child needs for his or her general well-being.
DREAM FULFILLED
José Alberto, a student from Paqari, program for children with different abilities, lives in Ollantaytambo and all his life he wanted to visit Machu Picchu. Due to the economic situation and Jose's health condition, it was only going to remain a dream for him.
But in 2019, he fulfilled his dream thanks to Inca Rail, who made this trip possible.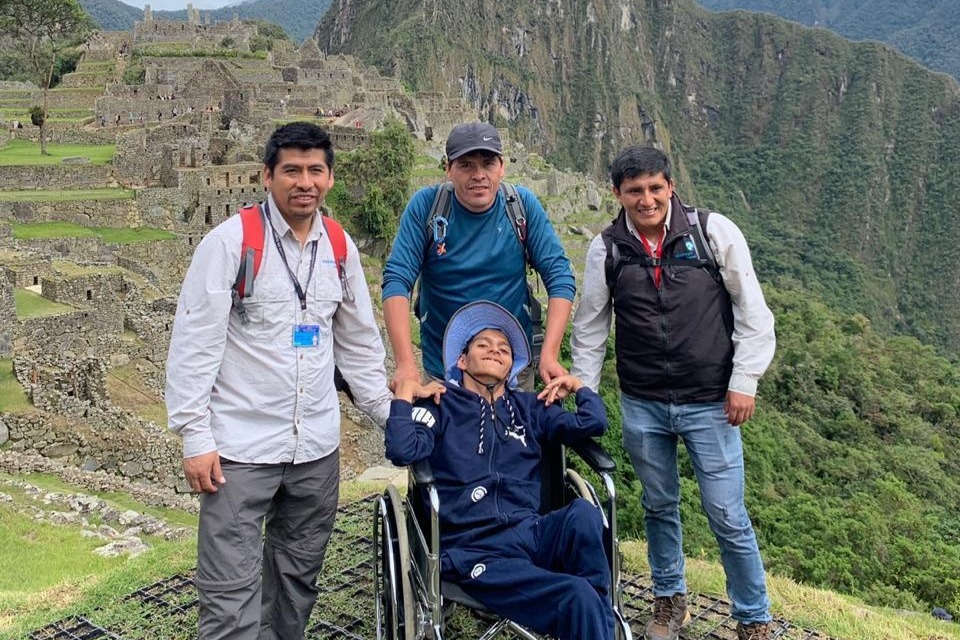 PROM TRIP
Thanks to the support of Inca Rail, from 2014 to 2019, every year, the students of 6th grade of elementary school and 5th grade of high school, were able to make their prom trip and get to know Machu Picchu.
Make a difference and transfom lives!

Any donation, even the smallest, will help us meet this challenge, allowing us to continue to provide a quality education and a hopeful future for our deeply deserving children.
Organizer and beneficiary
Inca Rail 
Organizer
Fort Lauderdale, FL