On November 4th, 2019 at 5:50 AM, a fire broke out in our barn. We lost total, 60 chickens, a rescue rabbit, and a goat. Two of our other goats are burnt. Our barn is used for an internally funded 501c3 non-profit livestock rescue- Buchanan's Barnyard Rescue Inc. The insurance that we had, we have come to find out the hard way is useless. We lost our animals, all of our rescue equipment, all of my military equipment and uniforms from 9 years of service, and all of our Christmas decorations. We normally do not ask for public donations but we just need enough funds to get our barn back up.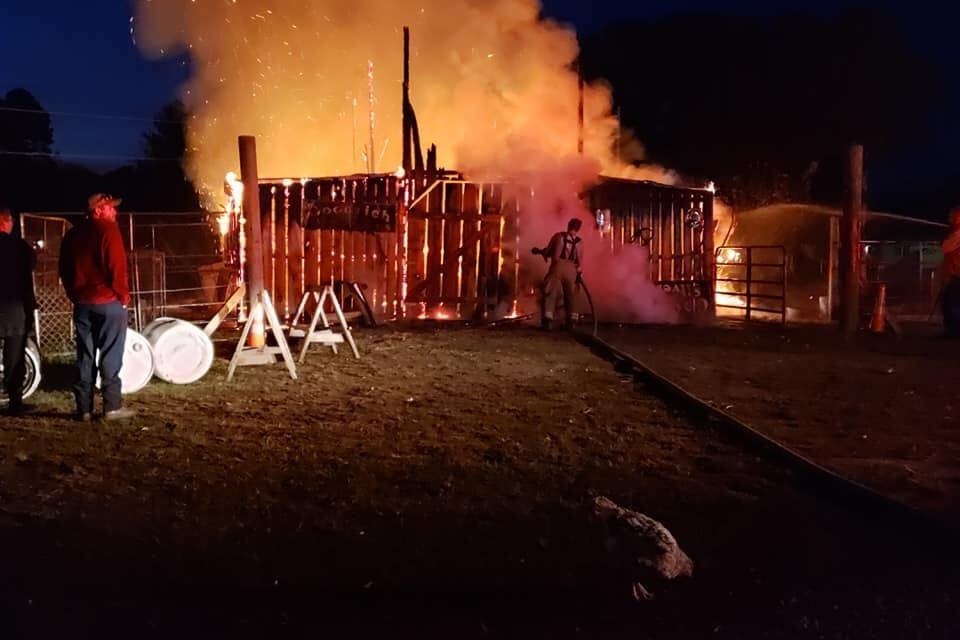 We not only rescue animals big and small, we use our barn as a teaching tool. We have veterans come out to learn about poultry and chromosomally diverse adults and children have also visited us and volunteered. We have rescued mini pigs from Jonesborough, TN all the way to Indiana. We have rescued horses, pigs, rabbits, guinea pigs, and even a peacock. Please help us be able to rescue and teach again. My husband and his pepaw built this barn by hand from the ground up. They put so much care into it and we all funded the build with our full time job paychecks. 
Some of the animals that we have helped.