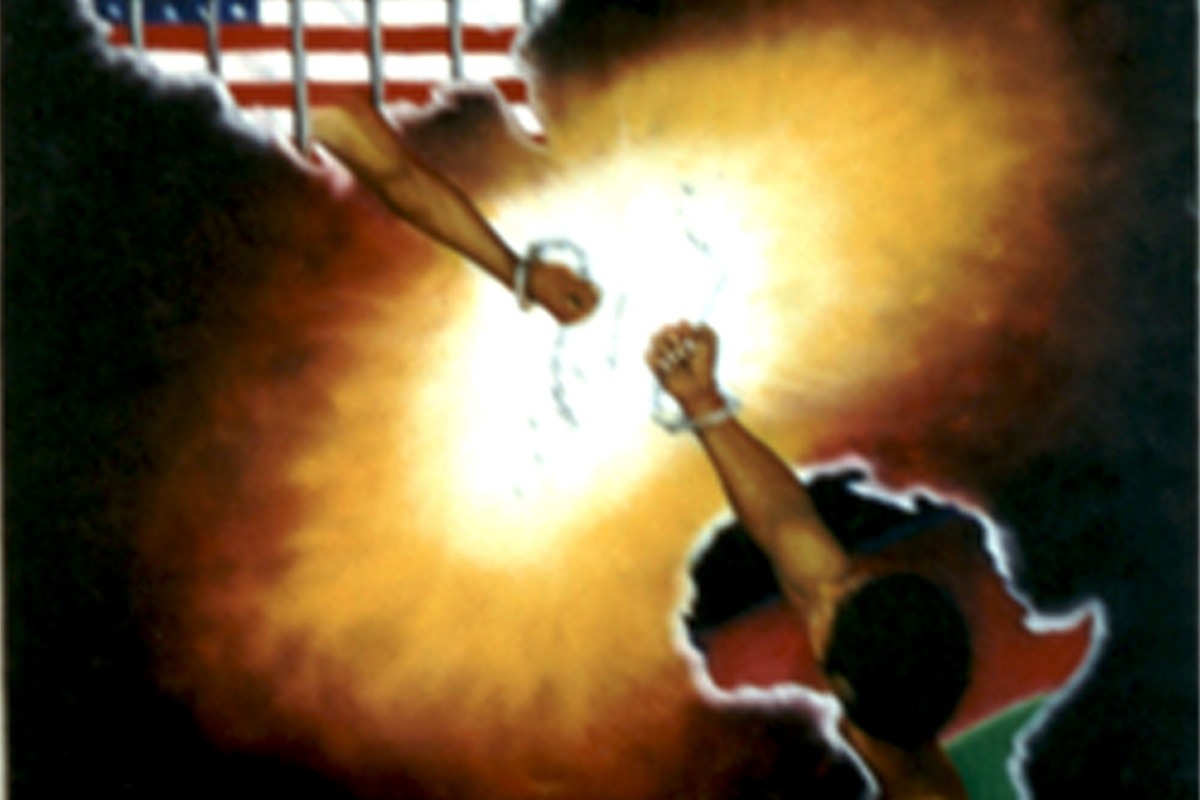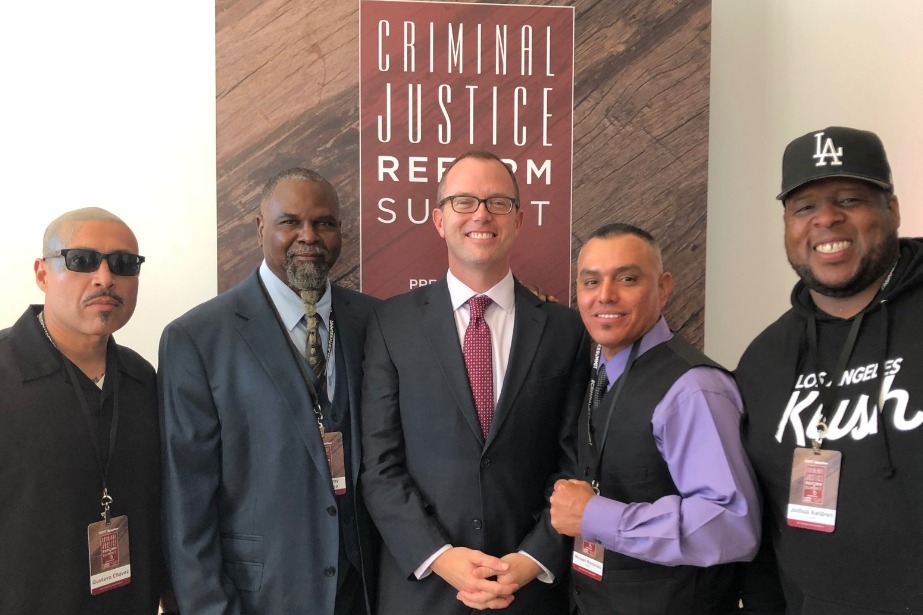 Ahneishia Washington narrates the story for this fundraiser on behalf of her father the artist Fulton Leroy Washington – aka – "MR WASH". All donations are tax deductible. 
In 1996 Mr. Wash, my dad, was wrongfully convicted in Los Angeles, California and given two life sentences. The years of false imprisonment deprived him of nearly all of life's experiences and especially free movement and travel. My dad often told himself when ever he was released he wanted to travel to Africa and other parts of the world. He even painted pictures of Africa into his face in one of his paintings titled "Deteriorating" featured above. On September 2, 2016, my dad was released from the federal institution and remanded to the custody Federal Probation Office. In March 2019, my dad and I met with members of the Compton Artist Alliance who were putting together a group trip of local artist to Africa for November 2019. My dad thought this was God sent so he petitioned the Federal Probation Office to join the group in travel but was informed that the request would be forwarded to the Court. As the months pass with no word from the Probation Officer or the court, the group purchased their flights and made accommodations and my dad was left in limbo. 
Finally, on August 15, 2019 the United States District Court for the Central District of California granted my dad a Community Service permission to travel outside the United States to Johannesburg, and Cape Town, South Africa leaving 11/16/2019 and returning 11/30/2019. During the trip my dad will visit the Art District – Maboneg; Tumi – Organtic Farm; Apartheid Museum x; and Mandela Square, capturing as much imagery as he can.  This will be the first time since his release that my dad will have the freedom to leave the United States. We would like to document the trip of him sharing his art and story of Criminal Justice Reform with the world. A message that reaches the soul of every countryman in the world that has an innocent loved one or person in jail or prison. My dad, with the assistance of the Compton Artist Alliance will be sharing resources with the community abroad that include art supplies, chess sets, puzzles, paper products, Net Ball uniforms for the girl's aka Girls Basketball program. The group will visit the Boekenhout Primary and Eldomain High Schools. As well as help to build a community style garden. Please take a moment to look at the attached photos, watch the videos and visit the www.artbywash.com website. My dad can also be followed on Instagram @mrwashtheartist for updates as the trip progresses.   
We need your help to raise 12,000 dollars. Money donated will go toward travel expenses, shelter accommodations, documenting the trip, and providing resources to the community abroad. 
There is a sense of urgency in that the only window of time to make this possible is within the next 30 days. 
Should the current trip become unfeasible, donations will go toward a subsequent trip request to Africa and to the legal defense expenditures as my dad is currently seeking exoneration of the wrongful conviction. 
Thank you in advance for providing an experience that will give my dad, our family, and the event documenting team a sense of joy and memories of a lifetime. 
No contribution is big or small - 21 years is a long time taken out of a life, please do whatever you can to help Mr. Wash have some financial support rebuilding his future.  
Please Share and...
Thank you for your support!