256
3
Former Fire Fighter Needs a Heart Transplant
$24,469
of $55,000 goal
Raised by
256
people in 5 months
Update::: On Tuesday, April 16th- Tim received the gift of life!!
He is currently recovering at Yale Hospital where he will be for the next month or so.  We are now
racing to reach our fundraising goals
as the medical bills are starting to pile up. Not to mention the out of pocket costs for post-op care and meds which will exceed $10k a month. Shauna is unable to work as she will be the primary caregiver for Tim as he recovers.  We thank you for your support and please continue to share and help us reach our goals.
Tim Smith, a father, husband, a former firefighter,
was just recently given
the news that he is in need of a
new heart
and is being placed on the transplant list. Tim was diagnosed with coronary artery disease in 2012 and since then Tim has undergone numerous surgeries and all was going well until Thanksgiving of this year.
Between Thanksgiving and New Years, Tim experienced numerous episodes of chest pain, difficulty breathing which lead to frequent hospitalizations. Today, the Smith family received the unfortunate news that Tim's
only option
is a new heart.
Without this heart, Tim will leave 2 children fatherless
.  Due to the astronomical out of pocket expenses that the Smith family will now face, we are asking for any help that can be given.  Even if you personally cannot donate, please share this campaign with everyone you know.
As close personal friends of the family, we are setting up the campaign to raise awareness and
help our friend get his new hear
t so he can see his precious 3-year old daughter grow up and be there as his 16-year-old son enters adulthood. And so that he and his beloved wife Shauna can grow old together and continue with being the funny, sarcastic couple we all love so dearly.
As a former firefighter and EMT, Tim dedicated his life to saving others whether fighting on the front line directly or training new firefighters with his experience and bravery.  From being a fire captain with Buxton Fire and Rescue to the chief of EMS with Sebago EMS to a Fire Instructor throughout Southern Maine, Tim has been there in the communities time of need.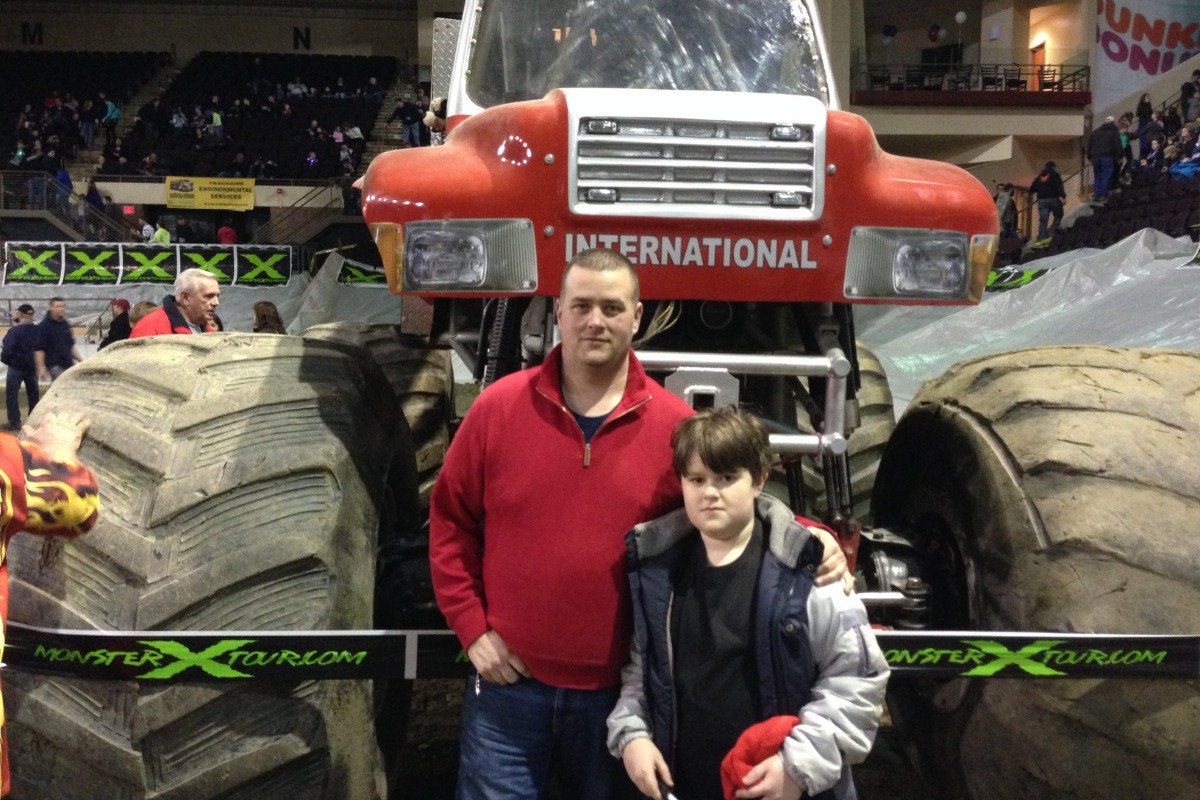 Aside from being the one who risks his life to save others, Tim is a devoted father of 2 and loving husband to his wife Shauna. Tim's world revolves around his family and is known for having such a big heart. Aside from spending time with his family, Tim is an avid Football fan, enjoys going to live music events, and has an odd addiction to collecting as many FireFighter T-shirts he can get his hands on. (just one of his weird little quirks that make him Tim)
 Shauna, who is an RN, has been juggling being Tim's advocate, his support system, working and caring for their 3-year-old little girl.  The Smith Family are facing a long road ahead of them emotionally and financially. The costs alone for the heart transplant surgery,  meds, and aftercare for Tim will be at least $100,000. While the Smith's do have decent health insurance, they are still responsible for approximately the 20% that the insurance will not cover.  In addition to Tim being out of work for some time as he faces a long and difficult recovery,  Shauna will face many struggles providing for the family as she will now be the sole provider.
All donations received will go to help Tim get his new heart.
*2013 CABG Surgery*
Tim and Shauna are no rookies when it comes to cardiac surgery and they are emotionally prepared for the long road ahead of him. Through multiple bypass surgeries, countless stents, and a CABG back in 2013- they have literally tried
every medical option
available and this heart transplant is the only option available to provide Tim a chance to survive and see his children grow up.  We are asking for your support in any way you can. We will get Tim Smith the new heart he needs and deserves. 
Over the last couple of weeks, many of you have stepped up and helped with caring for Mia and for being the support system that the Smith family needs so much right now.
We cannot thank you enough.
  Any help at all is greatly appreciated at this time. Every dollar counts and we are grateful for your continued emotional support. Please share this campaign and
join us on Facebook
  for updates on Tim's care and progress.  And of course some witty, sarcastic comments from Shauna who we admire for always trying to stay positive.
+ Read More