*** EVEN THOUGH WE HAVE REACHED THE INITIAL GOAL, YOU CAN STILL DONATE. CHECK THE "UPDATES" FOR MORE ***
If you have ever met Steve and Holly, you know that saying "they are selfless" is an understatement. They are amazing people, and this tragedy is exactly that: a tragedy. It should not have happened to 
them.
This GoFundMe page can not replace what they have lost, but maybe it can be the start of helping them rebuild.
Please share it far and wide.
Here is the story of their loss, in Steve's own words.
----------------------
IN A SPLIT SECOND YOUR LIFE CAN DRASTICALLY CHANGE.
After a very busy summer with shows and summer camp Holly and I decided to take some time for ourselves. We are currently in South Carolina and are attending my first Carolina Panther game tomorrow with some of our best friends and thier family. This was a very quick (3 day) last minute trip and was exactly what we thought we needed.
We left family and staff with the animals and our home. Yesterday we had some majour storms and wind damage and we lost hydro. Kendra was on top of things and was monitoring temperatures in the garage. It was one of the first cooler nights and the temps were dropping fairly quickly after not having any heat/hydro for 4 or 5 hours. Our back up was a generator which worked great all summer, and unfortunatley would not start. Our 3rd option was the woodstove. A smile fire was light and monitored and the temps started to increase. Kendra went back into the house and came back to the garage 10 minutes later to find a lot of smoke and flames. She immediately called the fire department who arrived on scene very quickly. 3 trucks and 8 staff members worked on the fire until 4am. they were able to contain it to just the garage preventing it from spreading to the woods or house. Unfortunatley the entire garage was detroyed and most of the animals perished in the fire.
Kendra initially kept trying to go into the garage disregarding her own safety to attempt to rescue the animals. The smoke and heat were so bad numerous attempts against my wishes failed. I am so thankful and relieved that she was not injured and so proud of her for reacting calmly, taking control and attempting everything and anything she could. No matter how much we love and care about the animals we can not put human life or saftey ahead of thiers.
Thank you so much to the Bonfield Fire Department for keeping our forest, home and property safe. I know they did everything they could do to keep everyone safe. Thank you so much for keeping my family safe for me to come home to.
Today friends and staff reached out to us. We had some quick clean up to do so we could fully assess the situation. Lorenzo, Kayleigh and Brian were all amazing. Tyler and Kayley also gave us a hand. They were able to find 2 Alligator Snapping Turtles and our big American Alligator "Mojo" terrified but alive and well in thier enclosures under the water. These 3 animals have no injuries and are being care for currently.
I reached out to Paul 'Little Ray' Goulet and Little Ray's Reptile Zoo today for some help. This is the company I worked for in Hamilton for 4 years before moving north. They are going to take Mojo and the large snapping turtle until we have a solution and plan. Thank you so much for stepping up during this difficult time. I greatly appreciate the professionalism and friendship.
The animals we lost last night are our main concearn. Over 70 animals we took in were housed in the garage. We lost a irreplaceable skulls and natural history collection, tonnes of equipment, and my 8 kayaks that were stored on the garage wall.
Although very early I wanted to post something today as we live in a small community and wanted everyone to know what happened. Holly and I will be back Monday. Property cleanup will be ongoing.
If you booked a program coming up soon with Reptile Camp this will not affect that at all. I will be in touch with each of you early next week. Your dates and times that we have booked will run as normal. We must continue our conservation messages now more than ever. The show must go on.
We have always worked so hard to provide the absolute best care we could for the animals. We have put them first everytime. We have spent a fortune setting everyone up properly and caring for them. We have taken on massive debt. We have worked 100 hour weeks. This was our entire life. For over 20 years now this has consumed us. Our time, money, blood, sweet and our tears have all burned away in the fire.
We are all absolutley devistated. We are trying to process the situation. Please allow my family, staff and friends time to process and deal with this incident that will forever be on our minds and and in our hearts.
Thank you too our host this weekend, our football road trip partners and our friends we call family. Aunika and Adam we cant thank enough for the emotional support.
Hug the ones you love. Don't take anything for granted. I'll see you all soon.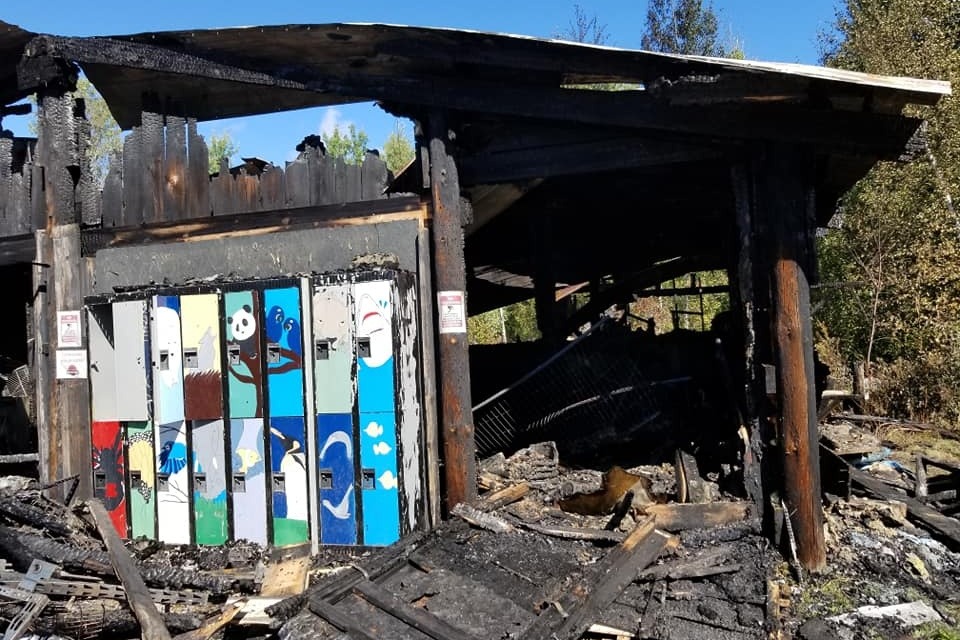 -----------------------------
Please help. For all they have given us, Steve and Holly deserve it, in their hour of need.
Curt & Colette Harbsmeier / Adams 
Organizer and beneficiary
#1 fundraising platform

More people start fundraisers on GoFundMe than on any other platform. Learn more

GoFundMe Guarantee

In the rare case something isn't right, we will work with you to determine if misuse occurred. Learn more

Expert advice, 24/7

Contact us with your questions and we'll answer, day or night. Learn more