Where to even start.. Our second son Simon is our second surprise child. When we were just starting to talk about having a second child, Simon appeared in our lives. We announced his conception as a surprise to our families on our firstborn, Isaac's first birthday on May of 2017.
As our pregnancy progressed, a few things took us by surprise. At 20 weeks, after already having been diagnosed with a cystic hygromma (that thank God self resolved), Simon was diagnosed with a Congenital Heart Diesease called Tetrology of Fallot that would require surgery at some point in his baby life. Tetrology of Fallot is a deffect that has four distinct abnormalities within the heart, including a hole in the heart that causes low saturations. As if the news wasn't shocking enough, over and over doctors had us do genetics tests, offered invasive tests, and worst of all had us sign abortion refusal letters. We were devestated, but from the moment we heard the news, we found peace in God.
And that is where our journey began.. that is what leads us to where we are now. At one month of age, after having celebrated our second wedding anniversary, while both of the boys stayed at grandma's house for the weekend, at Simon's one month wellness check, we were hit with a shocking surprise. Our pediatrician felt that Simon's skin color looked dusky, and after many attempts to check his oxygen saturation, she had to call the ambulance for his own safety because of his heart condition. We were somewhat prepared for his surgery for April 2018, but not for this. Since that weekend, January 8th, 2018 to be exact, we were admitted to Joe Di Maggios Children's Hospital.. and what hurts us added on to everything else, is that after not having seen our 20 month old son for a whole weekend for the first time ever, not one of us were prepared to be separated for weeks to come with only a few hours total for seeing each other in weeks time. Simon has already undergone a Laser supraglottoplasty surgery to help with his airways from floppy airways, and is due for his heart surgery very soon (Feb 6th, but it is still up in the air because Simon is recovering from a cold virus).
We thank the Lord God who has sustained us with strength and peace, and an over abundance of blessing from family and friends with financial help. Since November of 2017 Estevao has been off of his primary job under the Family Medical Leave Act, unpaid, to care for Rachel and Isaac because of Rachel's high risk pregnancy. Rachel was unstable and unable to care for herself (With low platelets, gestational diabetes, anemia, and elevated blood pressures towards the end), and much less to care for our son, Isaac. After birth, being hit with Post Partum Anxiety Depression, and now our sons condition has disabled Daddy from going back to work since then. Since January 8th, 2018 we have been stuck in the hosptial with Simon, while Isaac isn't even allowed in here to see his little new brother. Our family has been torn apart, and going through financial difficulties for the weeks to come.
We appreciate all the prayers and help we can get! It is very difficult to ever have to ask for financial support, but we have to put our prides aside during this difficult and emotionally draining time for it is uncertain when Estevao will be going back to work. But if anything, we ask that you stand with us in prayers, and believe that God is able to do exceedingly abundantly above all that we ask or think, according to the power that works in us, to Him be glory in the church by Christ Jesus to all generations, forever and ever. Amen. (Ephesians 3:20‭-‬21)
We are extremely thankful!! Love you all, and God bless you.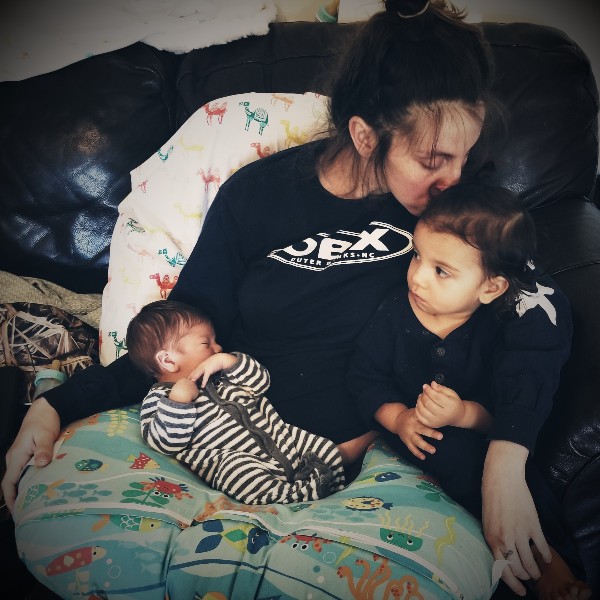 Organizer
Estevao Rachel Quirino 
Organizer
Pompano Beach, FL