Help the Morgan's Rebuild
On the late evening of August 6 2021, the Morgan families lives changed.
Neal Morgan and his two sons Anthony (wife Piper) and Chris (wife Melissa) have spent the last 7 years building their beautiful mountain homes. They shaped their land on their terms with their own hands. What started as a chunk of mountain side was transformed into their homestead and many others home away from home.
The incredibly mismanaged White Rock Lake fire tore through the mountains and reached their property on August 7th. After a week of preparing, setting up sprinklers systems and continuously asking for support from BC wildfire services, they were left to save their property on their own. Unfortunately Anthony and Piper lost their home. In addition, they lost Neals house, their two shops full of equipment, a mill and many more things. A significant amount of their 35 acre property has been torched, but luckily Chris and Melissa's home survived.
The Morgan boys and their partners are a staple to the Beau Park and Westside community. They are the ultimate handy men, good people, are always willing to drop everything and support their friends and strangers in any way they know how. Anthony is a proud business owner who many will know in the neighbouring communities for his generosity and care. The Morgan's are also very involved with the Hunters Range Snowmobile Association, Anthony and Chris have volunteered many days bucking up wood to keep everyone warm.
This family deserves a chance to rebuild and it is time for this valley to support them so they can start again. Due to the fact that they were living off grid and self-reliant, property insurance was not feasible. So this money will go towards helping them buy new solar panels, generators and rebuilding the homes & structures they lost.

This fundraiser has been started as a joint effort by Greta Oaks; Steve, Ryan and Krista Winkler; Samantha Lewis; Alexa Logan; the Loft sisters and Kyra Casorso.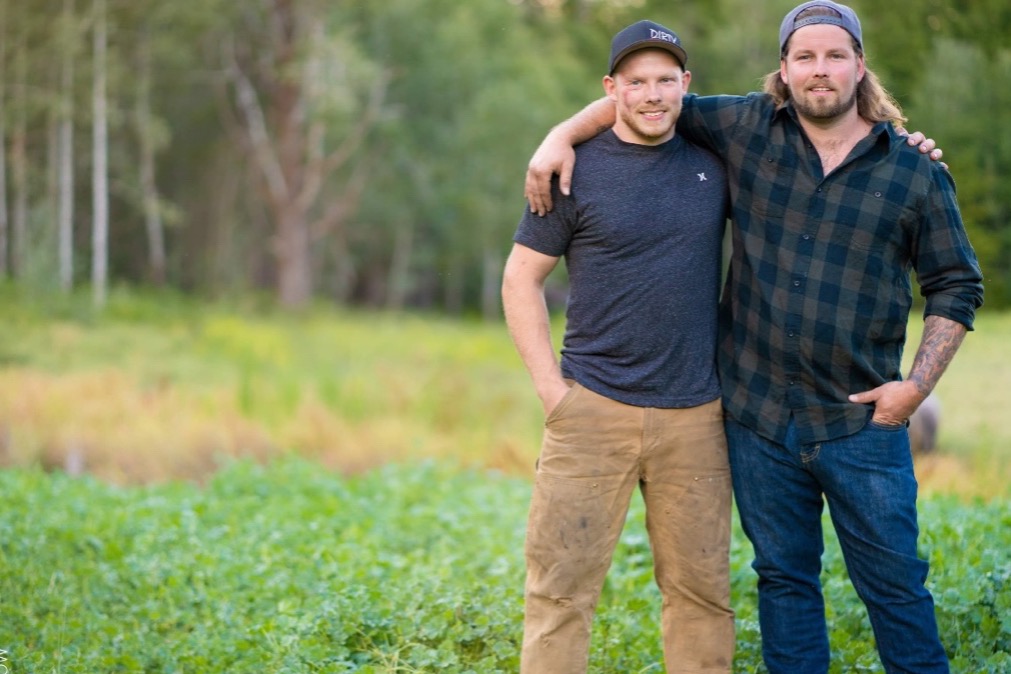 Read more about their story here:

https://infotel.ca/newsitem/worst-case-nightmare-multiple-homes-structures-lost-to-white-rock-lake-wildfire/it84939?fbclid=IwAR2B-Gx72hbNdeQVDo-XoUTG3D-qmoSdrC4sfYlIGxRa6qiyh27_jspF87s
https://www.castanet.net/news/Vernon/342306/Family-loses-homes-and-shops-to-White-Rock-Lake-fire?fbclid=IwAR1FZYgnqbyGnt5prV2tenF9SHNlBHkHtaRIDYFzn5xvB0IuvwGn45_4me8
Organizer and beneficiary