HELP TAMIA GO TO COLLEGE!
CALLING ALL MOMS, DADS, THOSE THAT LOVE CHILDREN, THOSE THAT HAVE LOST A PARENT, THOSE THAT BELIEVE IN THE POWER OF PRAYER...WE NEED YOUR HELP!!!
As a lot of you know one of Syd the Kid's besties, Tamia, lost her mom in a tragic car accident last October on Division Ave (click the link to see details) her senior year of high school. When most would have given up TAMIA PUSHED THRU TO MAKE HER MOM PROUD, she graduated on Honor Roll from Elizabeth Seton HS and to keep going she has been BLESSED with a FULL SCHOLARSHIP (so we thought) to St Johns University in Queens, NY thanks to her mentor scholarship program Capital Partners for Education!!! She has also worked this summer with the BELL program as a teaching assistant at Rocketship in SE, DC!!
After getting everything together for her room and to make the trip to NY THIS SAT, August 26th to move her in and start her freshman year she was made aware of her BALANCE DUE 2 weeks ago???  There are fees left that she was unaware which total $16k a year or $8k a semester.  I spoke to the school today and the school and FAFSA Federal have given her the maximum they can give and she cannot apply for the Parent Plus Loan is not an option so we need your help to help this AMAZING, SMART, BEAUTIFUL YOUNG LADY get to college where she can have a fresh start on life.  We are thinking if we can pay for this semester then during the semester she can work and apply for schlorships to cover these fees next semester and the next 3 years.
Any other assistance, recommendations, or help would be greatly appreciated please email me or text [phone redacted]. 
MANY BLESSINGS ALL ~ Laura "FOOS"
Tamia is my daughter's best friend and as a parent I want to help ensure that Tamia goes to college and utilizes her gifts and talents.  As one of the owners of Salon Couture Full Service Salon, we have a large network, a large village so we wanted to use our village for good to help this baby in our community go to school.  I will be in charge of the monies from the gofundme account that will be disbursed to St John's University for school expenses and to Ta'Mia in small increments for her expenses.
http://www.nbcwashington.com/news/local/Woman-Killed-5-Injured-After-Northeast-DC-Crash-399173261.html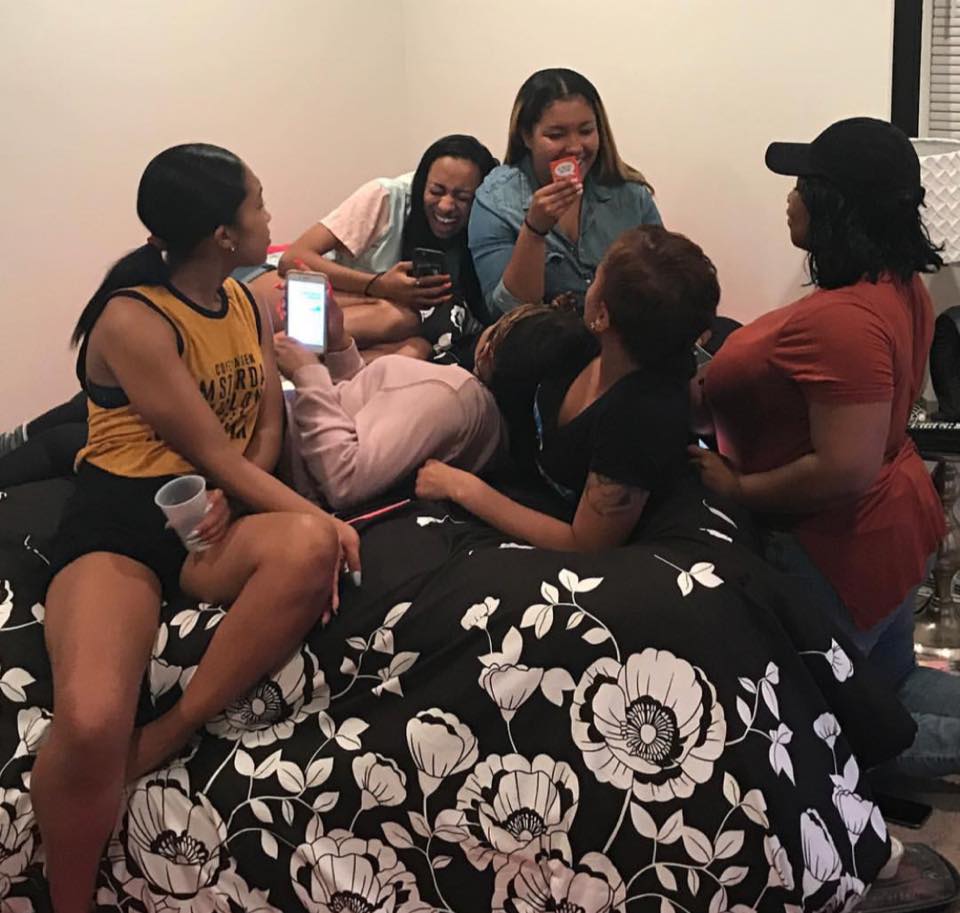 Organizer
Laura SalonCouture Foos 
Organizer
Temple Hills, MD