Help Support The Munoz Family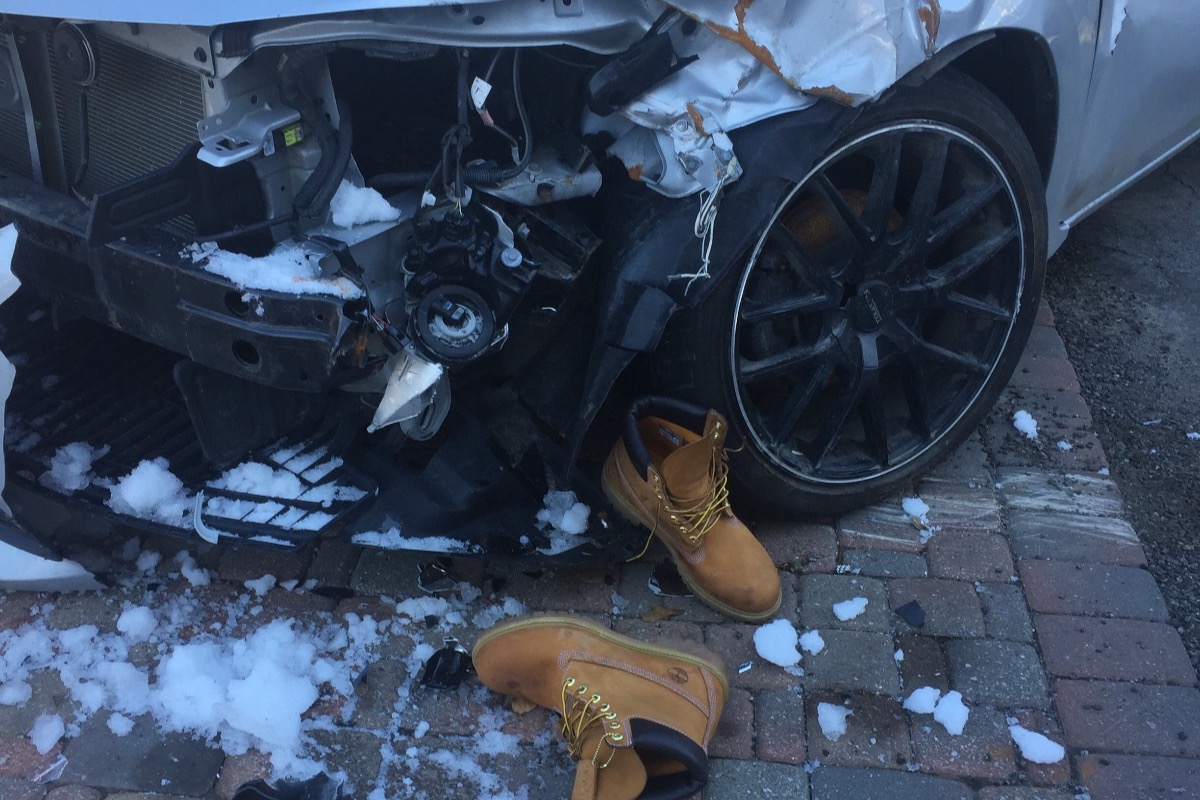 On March 3, 2018, my husband was a victim of a violent crime. He was  relaxing listening to music  and cleaning our garage. A good friend stopped by to visit. When this friend showed up he did not mention that he would also be coming with someone else. This other person began to pick a fight with my husband. My husband asked the man multiple times to leave our property, but he refused to leave. Instead, he continuously insulted my husband and kept calling him a "wetback."
The man put his hand over his shirt and jeans as if he was grabbing onto something and he yelled "I have a gun, I am going to kill you! Now, I know where you live I am going to come back and kill you!" Then he jumps in his van, and my husband began to walk towards our back door to come inside the house when he sees this man purposely crashing into our garage door damaging it.
My husband's reaction was to run to see what damages he caused our garage door not thinking more would come of this. But unfortunately, the perpetrator reversed his vehicle and aimed for my husband, running him over in our driveway.
Thank God that my vehicle was parked in the driveway and it prevented this man's van from completely going over my husband's body. His legs were pinned to the front of my vehicle. The perpetrator continued pressing on the gas when he had my husband pinned, then he drove off speeding.
My husband was rushed to the nearest hospital, where they determined that he had extreme swelling to both legs, with aberrations and the right leg has bone fracture. He is unable to walk at the moment, but they said that he might be able to walk again with just physical therapy. He has an appointment with the Orthopedic Doctor in 2 weeks to re-evaluate how is his leg healing. We trust it will heal well but if it does not, my husband will need surgery to properly walk again. Meanwhile, he is in excruciating pain. He needs my assistance for everything; to eat, use the bathroom, dress, shower. He is unable to walk from the bed to the bathroom down the hall with the walker without screaming of the pain not to mention, it takes him forever to give just one step. He is unable to do anything on his own right now.
I had just started a new job and felt hopeful. Our business was stabilizing too and things were looking good.  Due to this hate crime I was forced to quit my job so I can care of my husband.
I have to take my kids to school, pick them up, and take my husband to his check ups. He has been our back bone and has been immensely supportive in caring for our kids and the business while I was working.   We have 4 children ages 12, 11, 7 and 1.
To make matters more difficult, my husband does not have insurance because we are in the process of legalizing his citizenship and becoming a legal permanent resident, so he does not qualify for government assistance.   We are a caring, loving, united family and we have helped many other people in the past. Never would we have imagined being in this situation ourselves. The amount of desperation mixed with courage it takes to ask for support and the strong faith in God that this is all more meaningful than we can ever imagine is what keeps us going.
Our savings are going quickly. His medication and hospital visits are expensive, plus the basic costs of raising our kids is a our deepest concern until I can go back to work and he can walk again.
The doctor's are $250 upfront, plus I will have to pay separate for labs, exams, x rays, etc. Thankfully the hospital was able to grant us 2 vouchers, until we can pay for the others. The physical therapist came to give him the first therapy session today and he said my husband will need 2 sessions per week for the next 4-6 weeks. Each physical therapy session is $309 per visit. If on March 21st the Orthopedic doctors determines that he will need surgery WE DO NOT HAVE THE MONEY TO PAY FOR SURGERY. I have spend over $12,000 this last year with Immigration.  My heart is heavy sharing all of this with you because it is our hard situation and everyone has life problems to deal with.
We are ALSO currently carless due to a car accident my children and I were involved with only one month ago. We are still in the midst of legalities there as well.  It is a moment to moment calling in of our faith.
I am at the most vulnerable I have been in my entire life.  I go from absolute trust to feeling desperate for myself and my family. I know things could have been 100 times worse and we are grateful for our lives, our faith and our community leaders who have written in support encouraging us to promote this fund.  At times I admit, I feel stuck and lost because I'm still in shock and feel helpless for my poor husband. It's hard to believe what has happened. I want to thank you for taking the time to read this hard situation and for helping us. I am very thankful. God bless you!

Organizer and beneficiary
Natalie Munoz 
Organizer
Lincoln Park, MI
#1 fundraising platform

More people start fundraisers on GoFundMe than on any other platform. Learn more

GoFundMe Guarantee

In the rare case something isn't right, we will work with you to determine if misuse occurred. Learn more

Expert advice, 24/7

Contact us with your questions and we'll answer, day or night. Learn more