Help support Skagit Art Preschool and its students
Dear friends and family of Skagit Art Preschool:

Spring is in the air, and with it comes a bit of change for our little preschool! The school is now being managed and operated by the parent board of directors, and we have hired some new staff to replace those who had to leave us due to conflicts with their college schedules. 
It's been a wild month as we transition to this nonprofit model, but we are very excited to have hired some incredible and qualified staff to take on the day-to-day operations of our preschool and make sure our kids are getting the attention and care they deserve.  
What we've found though, is that hiring these amazing qualified staff members has caused some growing pains. We are committed to paying our teachers well, and we need a little help to do that AND have the money we need for everyday learning in the classroom.  So after reviewing our financials, we have a small gap we need to bridge as we wait for our tuition increase to take effect at the end of April 2021 (and meet our fundraising goals beyond that).
A couple of needs:
Because of our hours, as part of our food program we are required to provide breakfast to our kids (or at least offer it) as well as give snacks and lunches that meet the USDA food requirements every day. Right now, that is our biggest expense, and since we have not yet achieved 501(c)(3) status (we are a Washington State nonprofit entity but don't have tax exempt status yet), and don't serve quite enough low-income families in our tiny school, we don't qualify for the food program reimbursement ... yet. 
• Our food expenses are approximately $1500 per month.
• Our chef, Chef Robin,  is wonderful, and we will do ANYTHING to keep her, but we could also use some help to cover her salary, which is approximately $2400 per month. 
Once we meet the  Child and Adult Care Food Program | USDA-FNS (CACFP) guidelines and receive reimbursement, we can allocate this funding elsewhere. 
________
Our staff also have some great ideas for enrichment and development for the students. We would like to free up their budget to buy supplies as needed. 
• We estimate that we will need close to $2500 worth of office supplies and consumables such as markers, paints, construction paper and other art supplies. Assistant director Tiffany loves art and hopes to expand our offerings in the classroom!

• It would be ideal if we could earmark a discretionary fund of $2500  for the directors so that they could plan projects and events for the kids throughout the year – it will be money they have to account for, but not that they have to ask permission to use. This fund will be solely used for student enrichment.
_____ 

And finally, 
 Our play yard needs help. You've seen it – it's a mud pit! Which is fun to an extent, but we want to be able to provide other stimuli and experiences for the kids, such as garden beds and a play structure and even an outdoor classroom. We're taking it one step at a time, but it's definitely going to take a village to get there.
Currently, we are applying for grants for a play structure, but an immediate need is that we could use help with resurfacing the yard to make it bike friendly so that the kids won't have to play in the parking lot (less stress for everyone involved) andcan get their wiggles out during recess. 
 • We estimate we will need between $5,000 and $10,000 for a rubber bike path(similar to what is pictured on a smaller scale)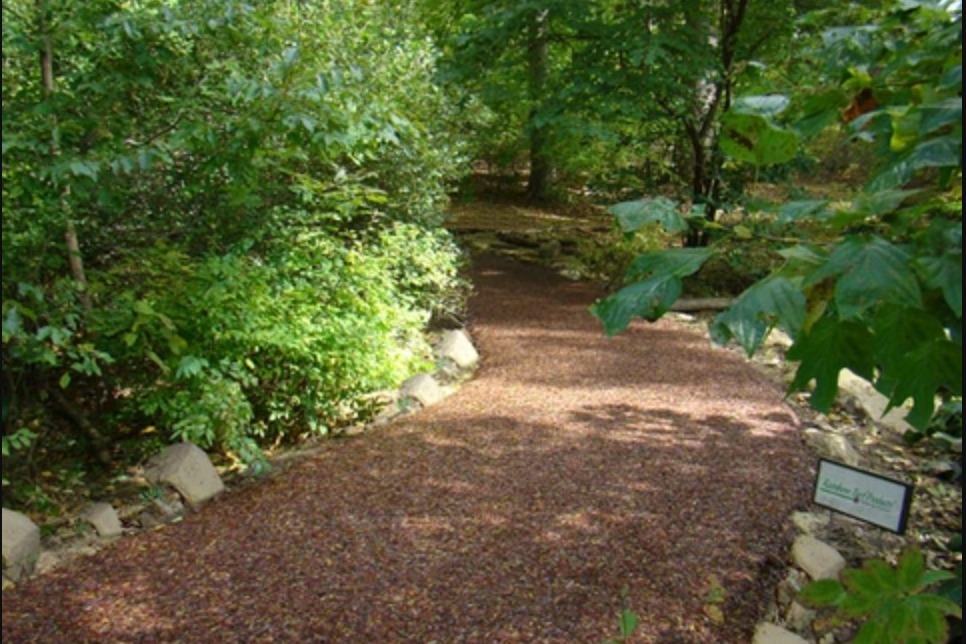 https://www.youtube.com/watch?v=T_COB5X-4Dc&feature=youtu.be

• Garden beds will cost approximately $600 for soil, seeds/plants and cedar boards. We want to build them to last! (We will  also happily take in-kind donations and offers of labor for this!)
• An outdoor classroom space – we are still looking into the costs of this and will update it soon.  
All in all, we want to move forward and embrace the change wholeheartedly while inviting you to partner with us as we grow beautiful children in the Skagit sunshine. 

If you wish to earmark your money for certain needs, let us know. We're happy to set it aside and use it at your discretion. We can't provide 501(c)(3) receipts yet, but once approved, it will be retroactive to the day of our filing.  
Organizer
Pamela Bruesehoff
Organizer
Mount Vernon, WA