Help Support Kelly's Fire Recovery Fund
On Wednesday, December 11th 2019, Kelly returned home to find that her apartment she moved into 3 mo ago and all her belongings had burned down due to an electrical fire.  All the furniture and emotions that she had thoughtfully put into her new place were completely destroyed. 
Thankfully, her cat and dog escaped and are safe with her now. However, Kelly currently has no apartment and will need our help to resettle as recovering funds from landlord may not be possible or will take a long time. If you live in New York, you know how difficult it is to find housing and the hurdles they make you jump through and we hope that through this fundraiser we will be able to alleviate that burden. We are asking for donations that will go towards Kelly getting a new apartment and basic needs.
Kelly's living room after the fire
Dougie and Mamo, they were in the house during the fire and were rescued by the firefighters.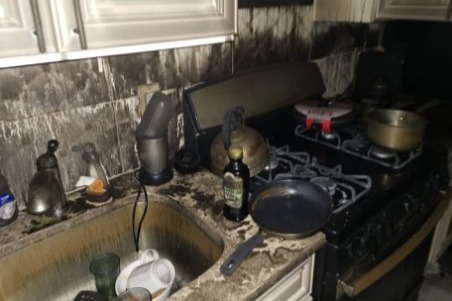 The kitchen post-fire
The suspected outlet of where the fire started was on this wall (right)
Water and smoke damage in the bedroom
We are asking for 10,000:
5,000 To go towards rent, insurance, and security deposit
600 To go towards a bed
2,000 To go to furniture replacement
200 To pay for new pet supplies
200 To help with electric, internet and gas bills
1000 To help with legal support
1000 to help with interim housing and transportation costs
Above, you can see some photos of the damage that the fire caused she is still waiting on the fire Marshall report, although he said it was electrical.
Funds collected will help the Kelly transitioning into a new home, and will assist them in purchasing all of the items she lost in the fire. Any and all donations would be greatly appreciated for helping this amazing person in her time of need.  
Let's come together as a community and take care of our friend!
Our friend Kelly is an artist, creative and has lived in New York for 7 years. She is the loving mother of 2 pets, Mamo and Dougie, who she adopted and you can find some of her past music at: 
https://soundcloud.com/luxtress
https://ponyfarm.bandcamp.com/