Help Silbi Build Her New Future
Hi friends, and thank you for visiting my GoFundMe page! For those of you who don't know me, over the past several years I have been working hard on trying to re-build my life and find something that makes me happy and that will offer positivity in my life. It has been a very difficult and painful journey over the past 2 years but I feel like I finally found my calling for the future. Your help and support would truly mean the world to me…
My Backstory
You may or may not know this about me, but I've had a long battle with depression ever since I was young, and every day has always been a challenge for me. After nearly a 10-year-long career in advertising and marketing, I realized that its fast-paced, aggressive, and cutthroat environment was not helping me with my personal battle with depression; instead it only worked to aggravate the problem while worsening my already low self-confidence. Towards the end of that career I experienced strong bouts of depressive episodes and developed paranoia of people/the world, lost the will to live, and would effectively lock myself in my home. My dog, Snow White, was the one who gave me the will not to entirely let go of my life. It was my companion animal who helped save me, and I recognized more than ever the importance of her existence in my life.
After working with therapists and psychiatrists, I concluded that my previous career was toxic for me and did not suit my personality, so I finally built up the courage to close that chapter of my life and to move on to something new. This was a daunting feat, however, because I no longer knew what else I was good at. I needed to begin a personal healing process and discover the possibility of a new career, so I changed my environment and moved to the UK where I decided to study psychology.
While the subject matter was interesting (and relevant) to me, I realized after 1.5 years it might also not be the right career path for me; it turned out to be an emotionally-charged and sensitive topic and a profession where my own personal struggles might get in the way…
To me this felt like a second failure in life, which was hard to accept due to the time and money I had invested into my move and on my education. I fell into yet another pit of depression and needed to work closely with professional help, together with medication, because at this point I truly felt like the biggest loser who had failed again.
Turning It All Around: Grooming My Interests
My new therapists helped me think about my genuine interests in this world, and I discovered my care for animal welfare and had the revelation that Snow White played such an important role in saving my life. In addition, being a vegan myself (mainly for animal welfare reasons), I realized that working with animals would be the more suitable path for my personality and interests. Thus, I began volunteering at the RSPCA in the UK, which made me realize that I want to be doing something to help animals more, and to further my involvement in animal welfare.
Furthermore, hardly a day goes by where Snow White is not complimented for how well-groomed she looks, due to my daily maintenance and grooming routine; I began to think this might be something where I have a talent!
So I gathered the courage to try a taster course in
dog grooming
, and it
was the first time in my life where, despite a lot of hard work, I was smiling the whole time
.
I was excited by the connections I can have with such beautiful, innocent animals, and this experience brought me joy and genuine happiness. I loved every minute of making them feel clean, removing uncomfortable knots from their fur, taking care of their skin, nails, and hair, and making them feel and look beautiful. I also thought this could be a skill-set I could contribute to the RSCPA or other shelters, by helping make dogs look more adoptable for their new forever-homes.
I feel that dog grooming is something I can really commit to and will help me believe in myself and build my self-confidence, so I can beat my depression and move forward with my life.


This is why this cause means so much to me, because it is not just the beginnings of a new career for me, or working with the animals that I love so much, but it's also the means to help me do something that will actually make me happy.
How You Can Help
Unfortunately, the tuition for dog grooming courses is costly, and since I have been studying in the UK during my first attempt to switch careers, my funds are running short to afford this training program. I would truly appreciate if anyone who is able would like to support me in any way, for whatever amount, in this new challenge and chapter of my life.
My goal is to begin the training program in September, 2018.
Whether or not you choose to contribute, please be encouraged to also share my GoFundMe link on Facebook, Twitter, via email, or any other method you want. Thank you for your help in finding support for me!
The Costs: Where does your contribution go?
Your contribution will help me pay for the "
45 Days combined City & Guilds Level 2 Certificate for Dog Grooming Assistants (7763-02) and City & Guilds Level 3 Diploma in Dog Grooming (7863-03)
" offered by D-O-G Grooming Studio in London.
· Course Fee: £6,000
Full details about what the course entails can be found
here
.
This qualification "is for the professional dog groomer who wishes to achieve a high level of competency in all aspects of the dog grooming industry" and includes preparing, styling, health checking and handling/moving animals within the dog grooming environment, along with customer care and business management. This course will allow me to earn a diploma in dog grooming with certification that is recognized by the City & Guilds of London Institute, which would also allow me to open my own dog grooming business in the future.
· Course Goals:
o   Become fully skilled in the preparation of various different types of coats ready for styling including bathing, brushing, de-matting and drying of dog's coat
o   Learn different grooming techniques including hand stripping, clipping and scissoring
o   Learn how to control and restrain animals and how to handle and lift dogs correctly
o   Learn how to maintain the cleanliness and bio security of the animal care working environment
o   Learn how to clean and maintain equipment used for grooming
o   Have a chance to style and finish to a high standard a large variety of breeds of dogs
o   Learn how to conduct Health Checking and Dog Handling within the salon
o   Learn about Health and Safety, legislation and code of practice for the dog grooming industry
o   Learn good customer service and record keeping to be able to run a successful dog grooming business
o   Make your own decisions in assessing the dog and the work that is required which will include the tools and skills used to complete the style required/requested
o   Upon successful completion of required practical, synoptic assignment and theory exam, both qualifications will be awarded
Thank you again for your help, and thank you for taking the time to read my story and for your support and encouragement!
Sincerely,
Silbi Song & Snow White
---
Update (Nov. 29th, 2018)
Hi Everyone! 
I just wanted to provide a quick update on my progress with my dog grooming certification course. Thank you again so much to everyone who has donated! Your contributions helped me be able to sign up for the course and enabled me to start my training. However, since I haven't reached my goal for the full tuition, I am still aiming to raise additional funds to get me closer to the total cost.
I have already learned so much and am gaining experience grooming all sorts of different breeds. I am loving being able to meet so many personalities and characters in the dogs as well, and I love being able to provide preventative care to some of the dogs which have been neglected (e.g., relieving their discomfort from skin irritation due to excessive matting of the fur, helping them walk more comfortably and pain-free by clipping overgrown or poorly-taken-care-of nails, discovering ailments unknown to the owners such as warts or ear infections through close inspection of the dogs, etc.), thereby promoting better health and well-being for the animals. I find this truly rewarding and fulfilling. 
I am also uploading a few "before and after" pictures of some of the dogs I've groomed or helped groom so far. Hope you enjoy them!
If you haven't already contributed and/or shared my page and would like to (if not in the spirit of the holidays, perhaps for my birthday which is coming up on December 2nd!), I would be extremely grateful for your help. I hope to share more updates as I progress. Thank you so much once again!
Sincerely, 
Silbi Song
Some of my work so far, "before and after"...  Enjoy! :)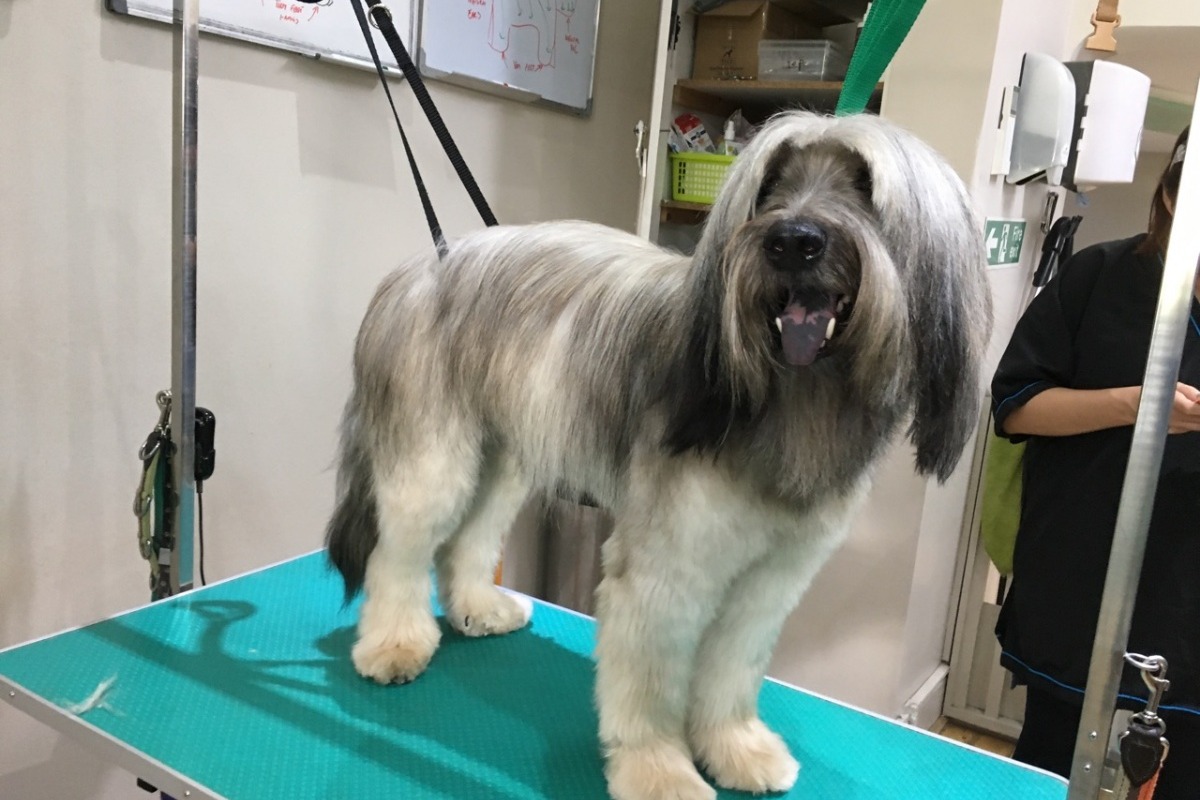 Organizer and beneficiary
Silbi Song 
Organizer
Albion Road, London
Silbi's Grooming Education Fund