Help Shafiqa walk again after a horrific landslide
Dear Community,
We need your help and support. Our loving and kind sister, Shafiqa, and her partner Alex, had the most terrifying experience when a landslide destroyed their home on Monday 28th at 4am in Wilson's Creek
Shafiqa managed to escape the wreckage from the landslide. Shafiqa was taken to the Gold Coast University Hospital. Sadly both Shafiqa's ankles will need surgery. She is currently in a wheelchair while she heals.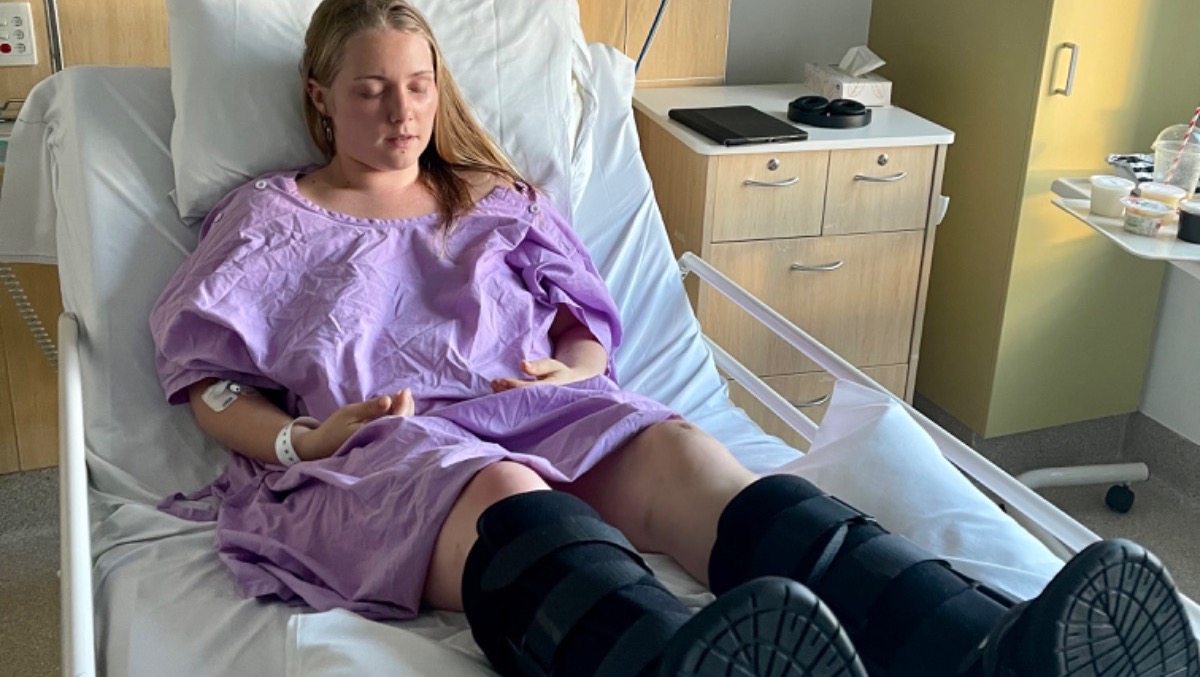 Due to heavy rains and floods, a massive landslide destroyed their home, and every possession they own, including their beloved cat, Willow. Shafiqa and Alex are lucky to be alive.
UPDATED - Willow the cat was found. Shafiqa is beyond happy. 
When the landslide hit their home, her partner Alex was knocked unconscious. When he came too, Shafiqa was trapped under the wreckage of the house, she was fighting to escape and together they were able to free her, but tragically Shafiqa broke both her legs.
Shafiqa and Alex managed to get to a safer place with the help from a neighbor. Unfortunately the ambulance could not get to her home due to the flooding on the roads, and they waited over 38hrs for a rescue helicopter to take her to hospital.
Shafiqa was is excruciating pain, however she is safe and being cared for at the Gold Coast university hospital. An orthopedic surgeon will be operating and reconstructing Shafiqa's fractured ankle this evening or tomorrow. The other leg has a fracture but we do not know if it requires surgery at this time.

She had two surgical screws put in her foot today. Her right foot will need surgery to place a metal plate on the top part of the foot. Due to the multiple fractures in just small foot bones. That surgery may have to take place in a week because it is currently to swollen and potentially infected. Shafiqa will make a full recovery from the injury's sustained but of course the rehabilitation and recovery after such an experience will be a costly and strenuous task.
When we spoke with her she was far more concerned about her family and the loss of her cat, than anything else. She's such a brave, kindhearted and determined person. Shafiqa always gives to everyone, including caring for her father, working as an equine therapist and support worker with people with disabilities.
We are asking our friends, family, and community to contribute to Shafiqa and Alex at this time. At present, with no insurance, they have no home, no possessions and no work. It is going to take time to heal and rebuild their home and lives again.
Your contribution will cover some of their loss of possessions and Shafiqa's income over the next few weeks or months. Nothing can replace their home or the trauma they have experienced. However, this fund will give them some financial support while they navigate this time. All contributions are welcome and please feel free to share with friends.
We want to say a special thank you to Alex for helping Shafiqa through this traumatic time. Alex truly did something remarkably brave. We are thankful to the rescue workers and hospital staff, nurses and doctors at Gold Coast university hospital. They have been so supportive of her through this time.
We understand that this is a traumatic time for many people in the Northern rivers. Our prayers and hearts are with everyone that has suffered from this devastating situation.
With all our love and gratitude,
Sahar, Talina, Katrine and Family.