Help Save the Historic Blue Moon Hotel!
The COVID-19 health crisis has caused pain in all of our lives and the hospitality industry is no exception. Due to this particularly trying time the The Blue Moon Hotel and Settenbrino family are looking to their community for support preserving their small business and their significant historical restoration of 100 Orchard Street on the Lower East Side.   
Brand new article on the Blue Moon has just been published! 
https://jewishlink.news/features/43962-save-the-historic-blue-moon-hotel
An owner's plea:  Help save the historic Blue Moon Hotel: 
https://youtu.be/W8ONsGa2LLM
Here's a recently featured interview regarding the renovation: 
https://youtu.be/HO9qqVuEn2c
The Settenbrino family invested many years reconstructing and re-purposing a neglected five story tenement, most of which had been uninhabitable since 1936. Regardless of receiving no financial assistance from hardships suffered after 9/11, they proceeded to liquidate all their holdings and borrow whatever possible to complete their impassioned dream of building a memorial to the Lower East Side. A monumental effort was made, and the 1879 tenement was transformed into a beloved neighborhood icon, the stately Blue Moon Hotel. Initially it was more like a museum than a hotel, with many objects d'art, a source of inspiration and catalyst to design that were painstakingly reworked and reintegrated in a painterly style. The front desk was formed from transoms, banisters, and spindles; walls were decked with oak wainscoting capped by marble mantelpieces, all indigenous to the building. Personal effects from the former tenement dwellers were used to form collages which were underlined with Depression-era Green Stamps and overlaid with periodicals, calendars, receipts, high school pictures, hymns, and cigar bands, all methodically laid out into themed showcases for the hotel.  
Guests described the experience of their stay as a sanctuary, rooms contained books such as  "The Emperor's Handbook" and "As a Man Thinketh." The lobby offered movies from the 1930, 40s and 50s and a larger library of books on subjects ranging from history to art, philosophy, theology and culture. The Blue Moon also rented the entertainment space to charities and displaced congregations free of charge.    
The Blue Moon Hotel, Settenbrino family's singular asset, is still strained by the initial overwhelming outlay to restore the building. The inordinate amount of time, coupled with the annual taxes and expenses compelled the owners to lease to a hostel; however, that situation has been fraught with difficulties.  Much has been done to the benefit of the surrounding neighbors, albeit to the financial detriment of the owners. Giving this beautiful historical building a second life was a huge undertaking akin to a public works project. Furthermore, the past 5 years, the Settenbrino family tenanted the hotel to different management company that operated it as a hostel and further disassembled and disposed of many fixtures and artifacts of the original renovation.  
If you have a heart for the integrity demonstrated in the faithful restoration and preservation of historical spaces in New York City, please help the Settenbrino family retain their ownership and grant them the hope of re-establishing their hotel sanctuary for visitors to our city, or at least designate the building for a higher purpose.
ACCOLADES  for the Blue Moon Hotel 
The Blue Moon Hotel focused on several principles: being more vs. having more, seeing beauty in the imperfections, and the power of continuity.  It was this passion that was the catalyst for many awards and accolades; 
"… In a world that is becoming more and more homogenized, and a NYC that seems more like a mall every day, we need more Blue Moon Hotel experiences. Not only is it unique, but we are allowed to step back in time, real time, to touch and breath in an experience of lives lived and lost--to imagine NYC in another state altogether and through imagination to become part of that experience. " -Lori Marose Jackson 
"Settenbrino was...the guardian angel of every artifact that might be salvaged, refinished by hand and reinstalled in the building." –John Freeman Gill, The New York Times 
 "Fastidious attention to detail culminates in Settenbrino's "bricks and mortar masterpiece." –Susan Pigg, Toronto Star   
"The Blue Moon is conspicuous for the sensitivity and boldness with which it achieves an increasingly sought-after goal."   –James Gardner, Bloomberg News 
Featured on Sino TV: 
http://www.youtube.com/watch?v=AhOQPeo1HBU
Featured with TripFilms: 
http://youtu.be/2VsRQPxLNgA
Featured with CitySearch: 
http://youtu.be/D5BgfM4UGmg
Featured with Travelgoat: 
http://youtu.be/sweVhADRo_I
 Donate $20 and receive an authentic typewriter ribbon tin from the turn of the century.  Own a piece of the Blue Moon!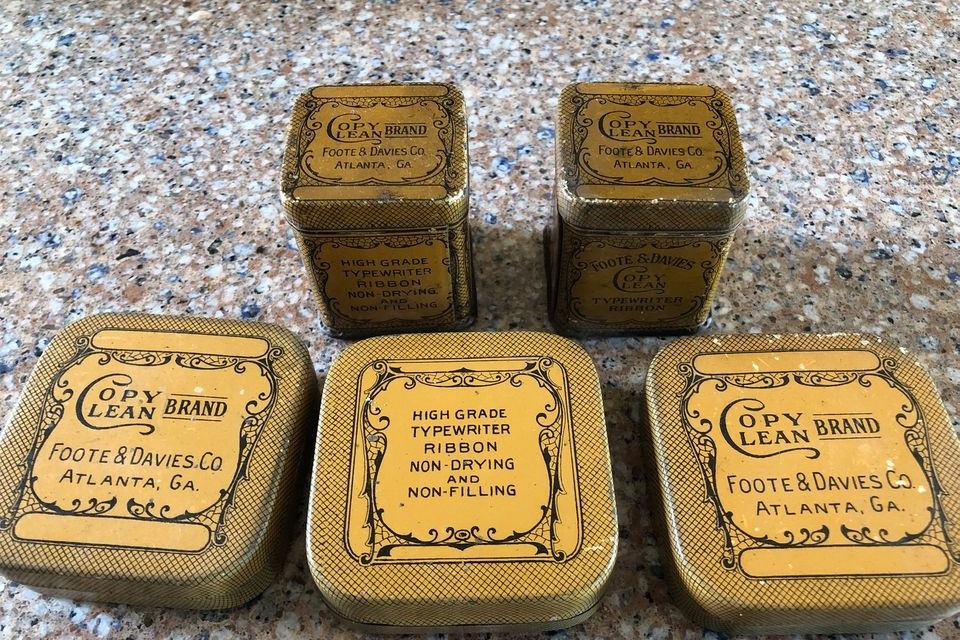 Donate $50 and receive a signed print by the creator of the Blue Moon, Randy Settenbrino:
https://www.pinterest.com/randysettenbrino/_saved/
Donate $100 and receive 3 signed prints
Donate $180 and receive 5 signed prints
Donate $360 and receive 12 signed prints
Donate $500 and receive a private tour of the hotel with artist and developer Randy Settenbrino, and one of a framed series of Tally-Ho cards from 1895-1905:
Donate $1000 and receive an original drawing by artist Randy Settenbrino
Donate $5000 and receive an original (c. 1940s) Rebecca Lepkoff photograph, signed by the famed late Lower East Side street photographer Rebecca Lepkoff 
Donate $10,000 or more and receive one of 14 collages, poster-sized and larger,  made with the personal effects and artifacts of the original residents of the tenements.
If you have qualified for one of the above incentives and would like to claim it please contact us at shaina@bluemoon-nyc.com