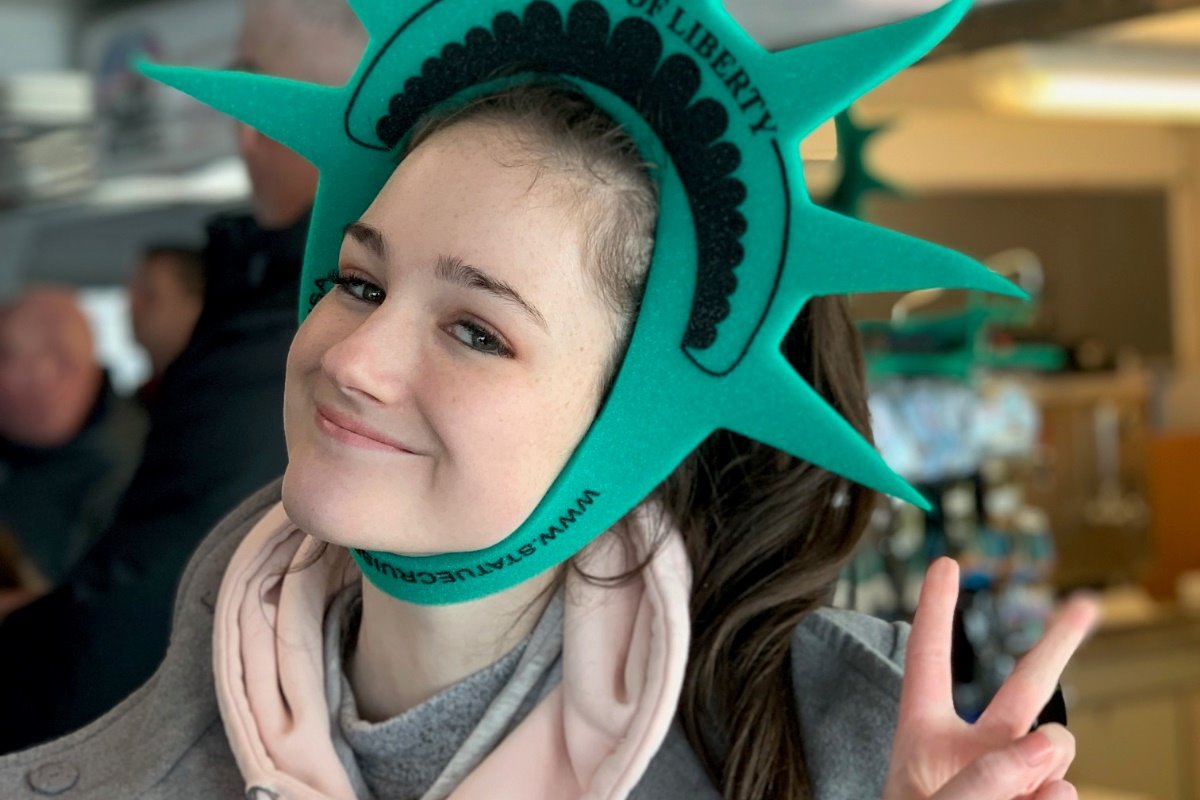 253
18
Help Save Emma Whitaker's Life
$60,367
of $60,000 goal
Raised by
289
people in 4 months
This is  Emma. She is 17 years old and a junior at Skyline High School, although she has not attended school full-time (or really at all) for more than four years. Last Christmas, Emma sat on Santa's lap at a family party and asked, of all things, for "good health." What 17 year old should have to ask for that?
Emma has several very rare connective tissue, neurological, gastrointestinal, and vascular conditions that cause her to have the following symptoms:
- Constant excruciating abdominal pain
- Frequent nausea and vomiting that is controlled only with IV nausea medications and has required her to receive total parenteral nutrition through a chest port for the last two years
- Constant debilitating headache
- Constant double vision that has made it impossible for her to get a driver's license or attend school
As most of you know, Emma has endured these symptoms for more than five years now and has undergone multiple surgeries, tests, and treatments. However, although we have travelled to experts all around the country, including in California, Connecticut, and New York, she has not had any relief. 
We have found a team of doctors in Germany by the names of Thomas Scholbach and Wilhelm Sandmann. They are world experts in the types of GI and vascular conditions that Emma has and have had much success in treating patients with complex presentations and histories such as Emma's. We have decided that, in order to give Emma any hope of recovery, we must travel to Germany to consult with these skilled physicians and likely undergo complex and dangerous surgery. However, because these physicians are outside the US, our insurance company has refused to pay for treatment. Thus, we are appealing to your sense of empathy and desire to do good. 
Our goal is to raise $60,000. We know that the consultation and surgery will cost between $30,000 and $45,000 (depending on the extent of correction and reconstruction required). We also have to cover the costs of travel, lodging, and food while we are there. (We have been advised that we will need to be in Germany for a minimum of four weeks and probably closer to six or eight, again depending on the complexity of the surgery that is ultimately performed.) If there are any funds left over, we will use them to chip away at her sizable existing medical bills. 
Every penny counts. No contribution is too small. Even if you are unable to donate, please share this page with your friends, family, and coworkers. 
Emma's life truly is at stake. Many patients with her conditions die each year because of inability to sustain adequate nutrition and hydration. Many give up because it is so difficult to obtain effective treatment. Please help save Emma's life. 
+ Read More