Help Save Apache the Mustang
Sometimes you need to ask for help. This is one of those times. (lengthy but please read)
This is Apache.
AKA Pooch/Poochie, Patch/Patchie,  Meathead, Monkey Butt
He's a Navajo Nation Mustang.
He's a rescue.
He has helped teach children and adults how to ride.
He's an ambassador for Midwest SOARRING Foundation. A local nonprofit helping Native Americans and the community as well as helping to preserve land and natural habitats for future generations. He's the star of the pow wow that they put on every year. (W/ Moses Brings Plenty)
He's a therapist and a therapy horse. (Going to be for EAGALA also)
He's a Healer.
He means the world to me. He and my other rescue (TWH), they are my rocks. They keep me sane. There aren't really words to explain them.  They are pretty much my everything.  
Last week we made an emergency trip to the hospital at Purdue  University. He had an impaction in his large intestine. After several days of fluids,  it passed.  But with all the testing done we  got some not-so-great news. Something rare in horses.       Cancer.    
We all know someone who is fighting the same battle.  
But
I
fully believe that we can beat it
with lots of love, and prayers, the right care and treatment. Alternative, holistic, natural medicine is the
*only*
option for treatment. Since learning this I've had some people reach out to me whose horses are also battling this disease and  are winning.  But the treatments and medicine it will take to beat this is costly.  Also, at the moment he can no longer have regular hay so we've had to find alternatives to meet his nutritional needs which is also an added cost.  It all adds up very quickly which is why I have created this fundraiser....To ask  for your help to save him. This is relatively new ground. Because it's pretty rare there's not a lot of research and information on alternative treatment in horses. It's not that easy to find anyway. But we could potentially help save  many more horses in the future by helping to save Apache. He's more than worth it.
Anyone that has ever met or spent time with him knows...he is a special horse. His looks might catch your eye....But what's inside him/his personality catches your heart.
He's got magic in him and he touches you somewhere inside.  He leaves an impact or impression on all  who meet him  and you don't forget him.
"Apache is my best friend, no matter what is going on in my life when he gives me his big wet kisses i just melt and know everything is going to be okay."-Maddie
"Apache is one of the gentlest and smartest horses I have ever met. He will do just about anything to put a smile on his riders face (like step up onto a wooden block on the first try) or really anyone who walks up to him. He has such a big heart and loves everyone. My favorite thing about going to the barn is having hearing him knicker when I walk up to his stall to say hello. He's truly an amazing horse and one of a kind ❤️"-Amber
"Apache is that magical, amazing horse with so much more to give. Lots of life and love to give to people and other horses. He and his Mom have set an example of a connected and sweet relationship and they both share that with so many friends and newcomers. Apache needs our support, love and prayers. He will astound us with all of that Apache love and determination!"-Christie
"Apache or as I like to call him, Meatball! Seems like this rough tough Mustang on the outside, with this sweet whinny that lures his hereim of women all around him. He's a puddle of fur for his mom which is why I am pushing hard to do what it takes to give him a new lease on life!"-Ashley
"I loved the stories you posted on Facebook about the inspiration that Apache provided at the Native American gathering. He represents the legacy of the American wild horse, which played a big part in settling the West. Because of his coloring and laid-back personality, he was one of the first horses I noticed when I came to the barn in 2005. He has a lot to teach us."-Mary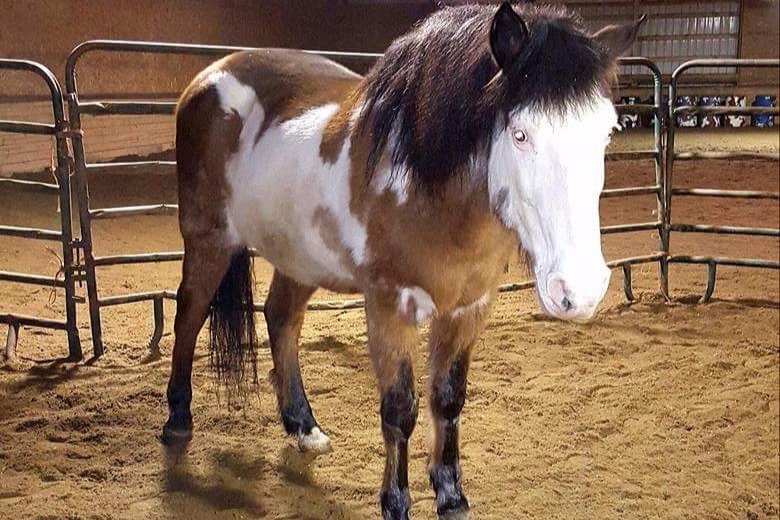 Saving him is my first priority. He's my world. From the first day I saw him I knew he was special. He's my very first heart horse. My first horse ever! It took me 40 some years to make a little girl's dream come true but I finally did it.  He's the happiest he's ever been.  Me too. 
He (and my other critters) is *my* only immediate family of my own. Others have husbands and children. I have myself and my fur kids.  But sometimes you need to ask for help and I'm not below that, for him.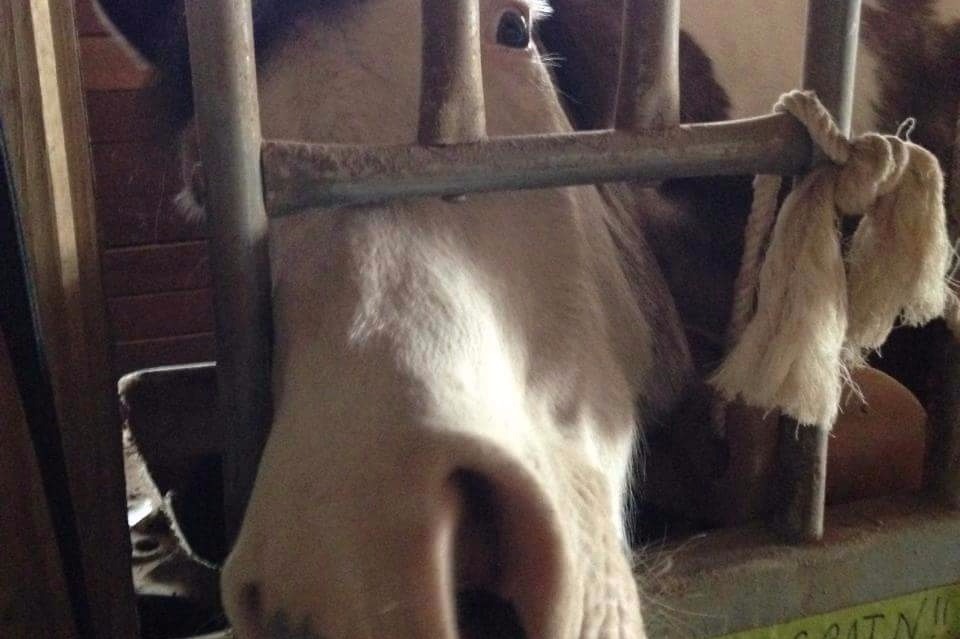 So, please, if you could find it in your heart to give a little (or a lot :) )  so that I can try to give him the best life possible and help us beat this challenge.... I would ever so much greatly appreciate it!!! For all those that are able to, thank you soooo much in advance!! I have no words to express my gratitude for anyone that is able to help. Absolutely everything will go towards his medical expenses and care.  Donations can also be made directly to our local vet, Premier Equine at [phone redacted] under Kristen Zuley/Apache. 
I invite anyone local to the Chicago area or passing through that wants to come visit please reach out to me and we will arrange it. I'd also like to invite any alternative medicine or veterinarians who are interested in learning from and helping Apache to contact me.

Organizer