I organised this campaign on behalf of Sasha's mum, Alena Smitiukh. Below is their story:
"
I need your help! 
Please help my son Sasha to grow up a strong man and not stay in a child's body.
Sasha was born a healthy child, but his growth has gradually slowed down and at 5  he was diagnosed with growth hormone deficiency, a rare disease that can not be cured but can be managed and requires therapy with an artificial growth hormone.
Without growth hormone my son does not grow at all. Now it is necessary for linear growth, in the future to maintain the quality of life, as the problem is not only in growth, but also in smaller internal organs, which affects the whole organism. 
Sasha has been in treatment for 7 years and has grown to 141 cm. Now every centimetre of growth is worth 2 months of daily injections of artificial growth hormone, which costs  about £750 a month. In addition to the hormone, Sasha takes pills for the thyroid gland, vitamins, enhanced protein nutrition, hormonal analyses, and we have to pay for all of that.
The well-known footballer Leonel Messi has the same diagnosis. He also grew up on injections of an artificial growth hormone, reached height of 169 cm and became a successful footballer.  Sasha also dreams of becoming a football player! 
Help my young footballer achieve acceptable height and live a good quality life. 
Thanks to
ANYONE
who will take part in the growth of Sasha and his further fate!
Alena"
I have been helping Alena and Sasha for several years already. They are generous and grateful people.  In the UK this kind of treatment is available on the NHS and parents do not need to worry how to afford it. In Ukraine, where Sasha and Alena live, it also is supposed to be funded by the public health system, but this programme is underfunded and they cannot receive regular treatment. 
I will be sending all money to Ukraine to Alena. She always provides regular updates on Sasha's treatment and progress.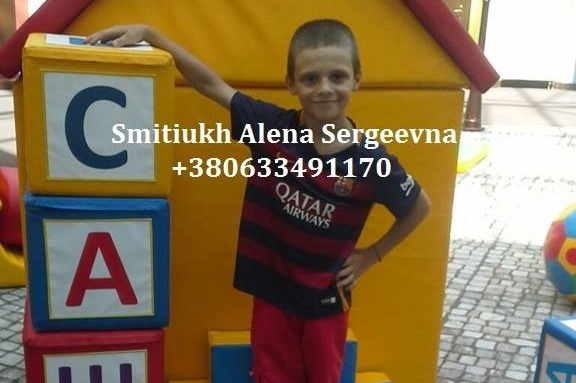 Organizer
Katerina Li 
Organizer
Glasgow, Scotland, United Kingdom