Help Reopen Our Community Studio
What happened:
On July 23, 2018, monsoon rains drenched Santa Fe in what the city engineers are describing as a "1,000-Year Flood." In that flood the ARTsmart Community Studio suffered devastating damage where up to 3 inches-deep muddy water soaked the over-6,000-square-foot space and everything from carpet, floorings, and furniture to build-outs and children's art were affected or lost.
Who we are:
ARTsmart New Mexico
  is a nonprofit organization in Santa Fe, NM that has provided a wide variety of visual arts education and programming to children in our region for almost 30 years. Our programs are led and developed by professional art instructors and target the most vulnerable and underserved schools, where in many cases, art teachers are not on staff. Throughout the year, we host many workshops, classes, and camps in our building which serves as a destination for many of the community's children to experience the wonder of creativity. Now, because of the flood, the ARTsmart Community Studio will be closed until our renovation is complete. Programming such as ARTreach, where our art instructors travel to teach at individual schools, will continue as usual.
The damages:
 All vinyl-composite tile that covered the floors of the art studios, gallery, hallways, kitchen, restrooms, and art-supply storage area will need to be taken up and restored. Carpeting in the conference room and five offices will need to be replaced. Drywall along one entire wall of the building, where the water came in, will need to be replaced, textured, and painted, and the floor-boards along every wall will need to be replaced. A garage door that warped and will never close needs to be replaced. Professional environmental testing has been done to test for mold and other dangerous elements. Waterproofing of the rear wall of the building along with landscaping to re-route water flow are being considered to prevent future flooding . Insurance covereage was $3,000 short of the mitigation expenses. Many more expenses involving restoration and preventative measures still lie ahead. We at ARTsmart are concerned that if we don't find help we will have to resort to using funds allocated for children's art programming to rebuild our studio.
What you can do:
ARTsmart is raising at least $50,000 for expenses associated with restoration or replacement of items lost which would allow us to reopen the Community Studio. Your contribution can help toward the following:
·       General demolition
·       Content manipulation
·       Flooring removal/demo
·       Floor covering –carpet
·       Floor covering –vinyl:
·       Garage door (industrial-sized) repair or replacement
·       Drywall replacement
·       Texturing/painting walls
·       Cabinetry replacement
·       Waterproofing the rear wall of building and landscaping to re-route water flow
·       Environmental testing (for mold spores, e-coli, and dangerous elements)
·       Labor
·       Cleaning
What else we need:
ARTsmart does not have space to collect or store any in-kind donations of art supplies or books at this time, but we will gratefully accept them in the future. What our art instructors need is a space in Santa Fe to store art supplies and to prepare for classes during this interim. If you have a space, or know of anyone who does, please contact ARTsmart Program Director
Rebecca Chornenky.
If you would like more information about ARTsmart and this devastating flood please visit
ARTsmartNM.org
 .
KQRE News 13 ARTsmart story 9-2-2018: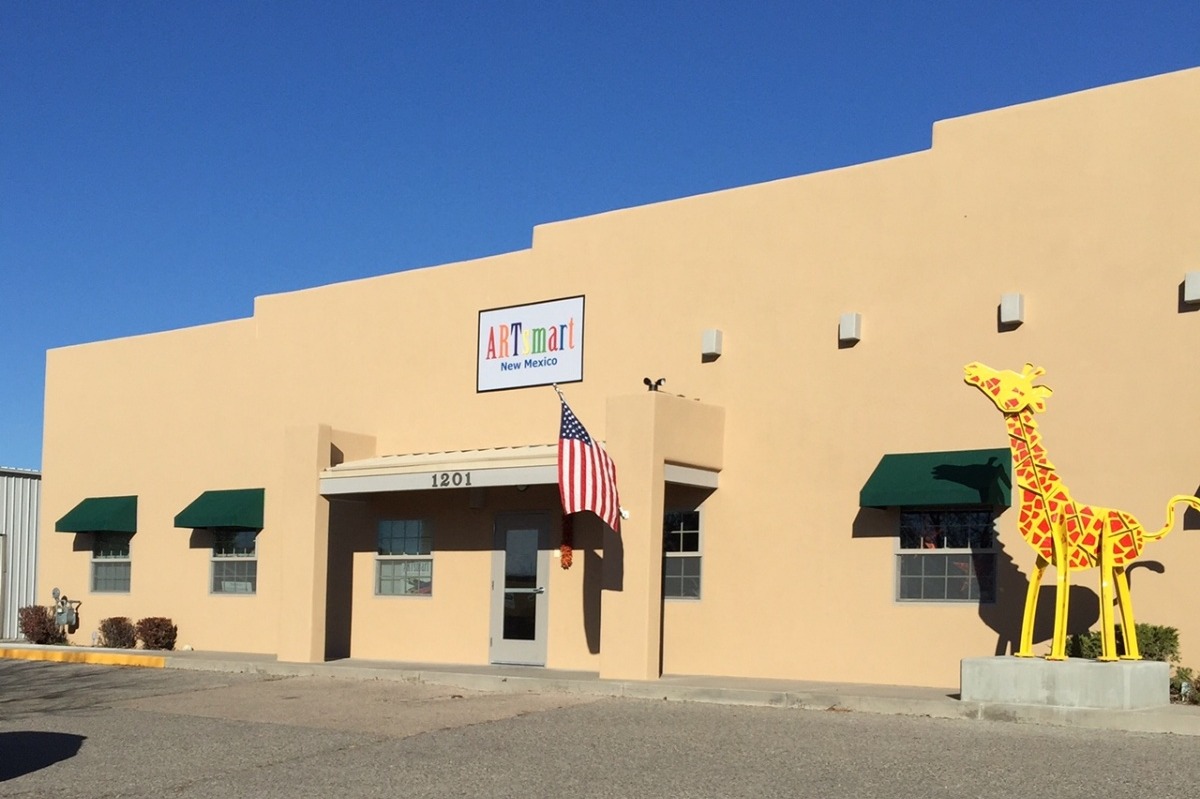 Organizer
Tori Brown
Organizer
Santa Fe, NM

Artsmart (Fine Arts for Children and Teens)
Registered nonprofit
Donations are typically 100% tax deductible in the US.