Help rebuild Sugar Feather Farm!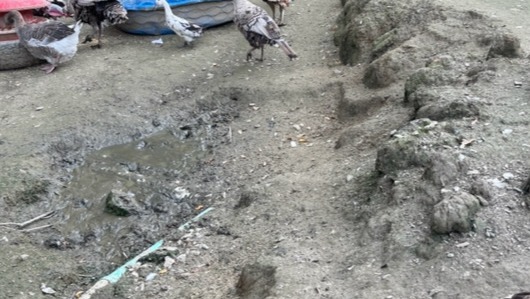 Saving Sugar Feather Farm: Rebuilding After Vermont's Devastating Floods
Hello, wonderful supporters!
We are Sugar Feather Farm, a unique fowl farm nestled in the heart of central Vermont - Berlin. Since 2019, our farm has been our family's sole source of income, where we lovingly raise over 1000 birds of various breeds and nurture more than 1000 hatching eggs, babies, and teenagers. Our commitment to humane practices and close ties with the land, local communities, and animals make our farm a truly exceptional place in the beautiful state of Vermont.
Recently, our community, including us, experienced a colossal flooding event that shook the very foundations of our farm. Although our living areas have been spared, our farm structures and beloved birds have suffered significant losses. To add to our distress, the aftermath brought further challenges - relentless rain, power outages, equipment failure, and concerns about our birds' health.
In this time of dire need, we reach out to you, our compassionate friends, neighbors, and fellow animal lovers. We are determined to relocate our farm to a drier area within our property, ensuring the safety and well-being of our feathered friends. However, this undertaking is no small task, and we require your support to make it a reality.
Your generous contributions will directly aid in funding the labor, materials, and design necessary to rebuild our farm on higher ground. By helping us achieve this, you're not only preserving a vital family enterprise but also safeguarding the livelihoods of local workers we employ and support.
Our situation is urgent, and our birds' health is at risk. Immediate needs must be addressed to continue our business operations. Without your compassionate assistance, we might have no choice but to part ways with our beloved farm.
At Sugar Feather Farm, we take great pride in not just our business but also our commitment to give back to the community. We've donated our time and products to support those in need and facilitate educational purposes. Your support will enable us to continue making these positive contributions, even as we rebuild and recover.
Please consider joining us on this journey to save Sugar Feather Farm. Your donation, no matter the size, will make a significant impact on our mission to protect and nurture our birds, our farm, and our unique place in Vermont. Every contribution brings us closer to a brighter future for our family, our farm, and the communities we serve.
Thank you for being part of our story and for supporting a cause that means the world to us. Together, we can weather this storm and continue to bring joy, sustainability, and love to the world.
With heartfelt gratitude,
The Sugar Feather Farm Family
How we plan on using the funds:
Immediate Needs - to help our existing birds be on dry ground, have safe shelter and repair structures.
Have a generator for our hatchery so when we have a power failure we wont loose our embryos, and babies.
Have ventilation solutions for the weathered damage
Afford vet care
purchase feeders, waterers, crates to house some of the more fragile breeds until we can have things repaired.
Get our equipment up and running to help with the large manual labor load.
Help recruit farm workers and a customer service or farm manager.
Have reliable internet since 95% of our business is online
The intermediate goal
We must have our birds relocated to a drier area of our property.
This will require water, foundation, structure and extreme predator-proofing fencing.
We will need a contractor, materials, and labor to accomplish this before Winter here in Vermont.