Please Help Our Family Recover from Typhoon Odette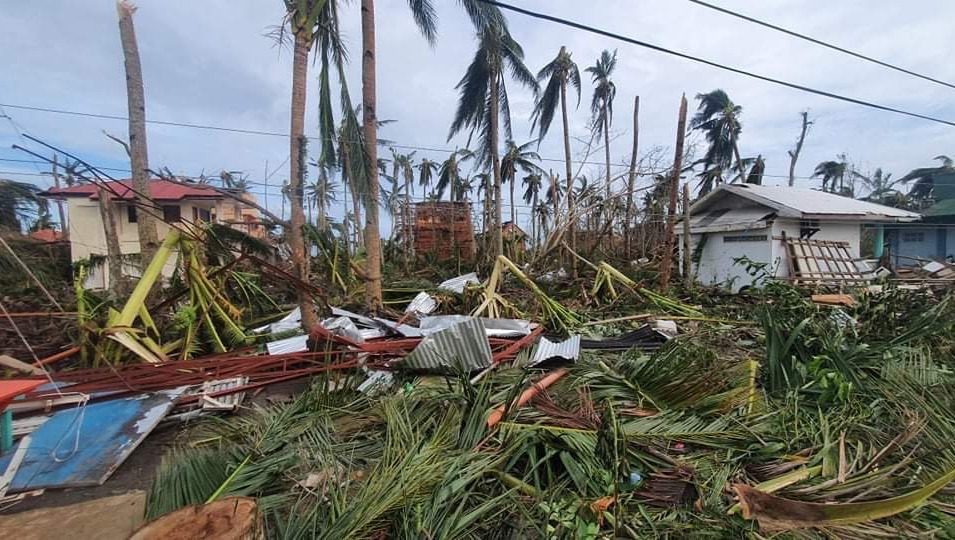 Hello. Thanks for taking the time to read this.
On December 16, 2021 Category 5 strength Super Typhoon Odette hit Siargao Island, Philippines. With winds reaching over 200 km per hour it had a devastating effect on the island. Many people were evacuated from their homes and in the aftermath of the storm no longer have homes to return to.

This island is where my wife, Adie, grew up. Her immediate family live there as well as many relatives and friends. They have all been heavily impacted by this. All three of Adie's sibling's (2 sisters, 1 brother) homes have been severely damaged. The town she grew up in has been 85% destroyed. With many people's livelihoods relying on tourism, the past couple years have already been tough. Now with much of the island's infrastructure destroyed it could take years before life returns to normal.
The people of Siargao currently need food, water and immediate shelter. We've been helping by sending money to friends from nearby towns who can buy supplies and make their way to Siargao. Right now our major concern is just making sure they have enough food and water to stay healthy and not get sick. I'm also trying to raise whatever money I can to help them rebuild their homes, businesses and community in the future. Any funds donated will be put towards immediate relief and basic necessities. In the future I'm hoping we can help buy building supplies to begin repairing all that was lost.
If you can spare anything at all to help out it would be greatly appreciated. Adie's family and the people of Siargao could definitely use the help right now. Thanks and wishing you all the best!