Help Rebuild Pawpaw's Life
Friends and Prayer Warriors,
On January 4 around 4:30am, my father-in-law woke up to our Pawpaw's trailer up in flames. It was a really windy morning and the home was completely destroyed. Pawpaw was rushed to VCU where he has been in the ICU for burn patients ever since. His first couple days there, he had a breathing tube in due to a lot of smoke in his lungs. Once he was able to pass the breathing test, they removed the tubes. Since then he has had a STRUGGLE. He woke up to realize he had lost EVERYTHING, all the memories of his late wife, hundreds of family photos, his glasses, all his clothes and belongings, even his identification, birth certificate, and social security card. He absolutely has nothing at this point accept for his car.
My hopes in starting a gofundme is to essentially rebuild his life and help with his medical bills. He is an independent man who has lived on his own with very little necessity since his wife died a little over 20 years ago. He needs nothing more than a roof over his head, a couple days worth of clothes, and a bed to sleep in. I want to find him a new trailer home to put on his land and get him a bed. I ask that our friends and family and anyone who reads this will pray over making a donation. This family is going through hell over where he will go when he is released from the hospital. He is independent and can take care of himself so we hate to strip him of his freedom and dignity and sentence him to a nursing home. I really have felt a calling to help my in laws have one less thing to stress over.
If you are unable to donate, we would appreciate prayers. We strongly believe in the power of prayer and miracles.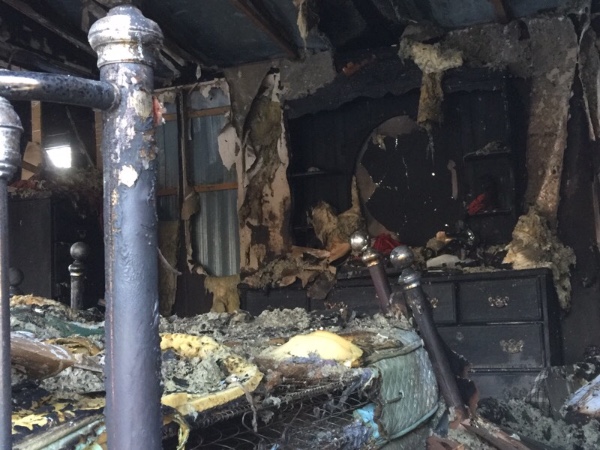 Organizer and beneficiary