Help Rebuild Mezimbite after Hurricane Idai
This March 2019, Hurricane Idai ripped through South-central Mozambique, destroying 90% of Beira—the fourth largest city in the country—and leaving hundreds of thousands without a home. 
Mezimbite Forest Centre, a sustainable development operation on the outskirts of Beira, which has been reforesting the area for the past 20 years and training hundreds of artisans to be skilled craftspeople, was also decimated. 
I (and friends) of Mezimbite have put together this GoFundMe to help rebuild the Mezimbite Forest Centre in all its glory. We don't want this GoFundMe to be a fundraiser of despair—but one of hope, as that is what Mezimbite has been for the people of the area, where jobs and learning a skill are so hard to come by. We want to come together to make this a beacon of hope again. And though we cannot replace the 20-year old trees that have been uprooted, we can start cleaning up, creating a temporary base of operations, planting the seeds for the vegetable beds to ensure food security; rebuilding basic infrastructure (e.g., wells, water filters, toilets, generators); and restarting the tree nurseries and work facilities.  
As such, we want to share with you the photos of the glory of Mezimbite, to share with you what we want to rebuild again:
(Photos: Esther Havens)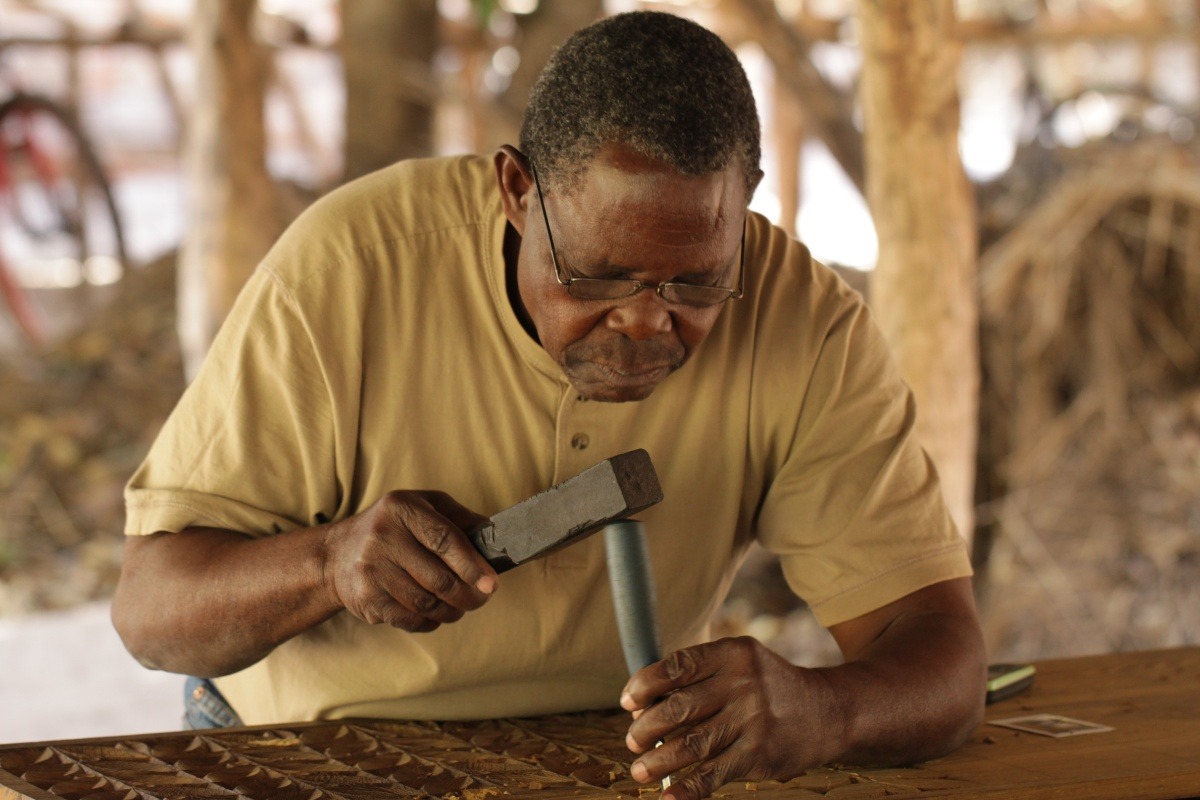 (Photos: Summer Rayne Oakes)
Here is a specific breakdown of what we're raising the money for:
I. Restoring Mezimbite

a. Temporary base = $1,200
b. Cleaning up the premises = $6,000
II. Food Security Until Next Harvest

a. Crops to support staff, families, and community = $16,800
III. Basic Infrastructure
1. Water Supply
a. Wells = $500
b. Water towers = $4,500
c. Solar pumps = $6,300
d. Reticulation = $500
e. Filters/treatment = $2,400
2. Staff toilets
a. Long drop = $600
b. Biogas = $2,400
3. Generator and reticulation
a. dry out and minor repairs = $300
b. replacement of cables and switch boxes = $1,500
4. Staff change rooms = $7,200
5. Staff refectory and guard house = $9,600
6. Nurseries = $9,000
* We should note that over all of Mezimbite, there has been around $530,000 in damages, but we really want to start building in stages and are working to do the first round of repairs to get the basic foundation of the operation up and running again.
This GoFundMe is being organized by Summer Rayne Oakes, Director of the Mezimbite Forest Centre, Inc, a 501(c)3 in New York; and Allan David Schwarz, Founder (1994) and Director of Mezimbite Lda, the registered operator of Mezimbite Forest Centre.
We appreciate ANY and ALL help you can give.
---
**NEW UPDATE**
Hi Friends and Donors of Mezimbite: Allan and I wanted to give you some updates: we'll be using some of the GoFundMe donations to acquire building materials (not the timber as this is supplied at no charge by the centre itself from trees blown down during Cyclone Idai) for the restoration of the facilities at Mezimbite. All design, management and labour are currently being provided directly by the staff of Mezimbite Forest Centre on a voluntary basis. Some technical services such as electrical installations and the restoration of machinery which require licensed professionals are being provided by external contractors. 
The beneficiaries will be the following:
1. The neighbouring community (+ 200 families) whose crops and livelihoods have been destroyed are already receiving a daily meal at the "Mezimbite Kitchen" which was set up by cannibalising of recovered materials from some of the buildings and with some support from Makobo the local partner of World Central Kitchen. This will have to continue for just over a year until a new seasons crops can be harvested. The agroforestry models (for production and teaching) which are once again operational at Mezimbite will start providing vegetables to the "Mezimbite Kitchen" at the end of May. Edible oils by the end of the year and stole foods by May next year. These not only serve the local community, but also train people, improving their food security, in the whole region.
2. Members of Mezimbite Forest Centre (+120 they currently do not have any form of livelihood as the means was destroyed by the cyclone). The return of income generating capacity is dependent on the restoration of buildings and equipment. This has already started and we are about 10% done. Priority is given to those facilities that can be used in the process of restoring the others. These are used for the production of wooden construction components such as doors and windows not only for our own members but to serve the entire affected region.
3. The regional and consequently global environment: Mezimbite is the biggest grower of indigenous trees in a restorative setting in the Miombo Biome, covering 11 countries. This is not only restoring biomass and Biodiversity to severely degraded and destroyed woodlands locally, reducing the vulnerability to further climate events, but also sequesters substantial amounts of Carbon which reduces the effect of Global Climate Change.
We really appreciate your support through this whole process.
Fundraising team (2)
Summer Rayne Oakes
Organizer
Raised $1,768 from 45 donations
Brooklyn, NY
Allan Schwarz
Team member
Raised $9,118 from 58 donations