IN GOD'S NAME: a Project on Religious Persecution
*** SCROLL DOWN FOR DONATION PRIZES INFO *** 
Please share with friends and family after you've donated. 
IN GOD'S NAME

"
IN GOD'S NAME
" is a multimedia project made in collaboration with  Jonathan Jackson, Dr. Norris J. Chumley, and Hank Hanegraaff, to raise awareness of the persecution of Christians. By creating educational resources and starting conversations with young adults through a feature film, VR experience and video game, we hope to inspire activism and promote a peaceful, empathetic world. Hank  Hanegraaff is  a world-renowned best selling author as well as the chairman and president of the Christian Research Institute, Jonathan Jackson is a five-time Emmy Award winning actor and director, and Dr. Norris J. Chumley is an Emmy Award winning producer best known for his work with Oprah Winfrey on the HBO/PBS special Getting the Love You Want. 
WHY CHRISTIANS?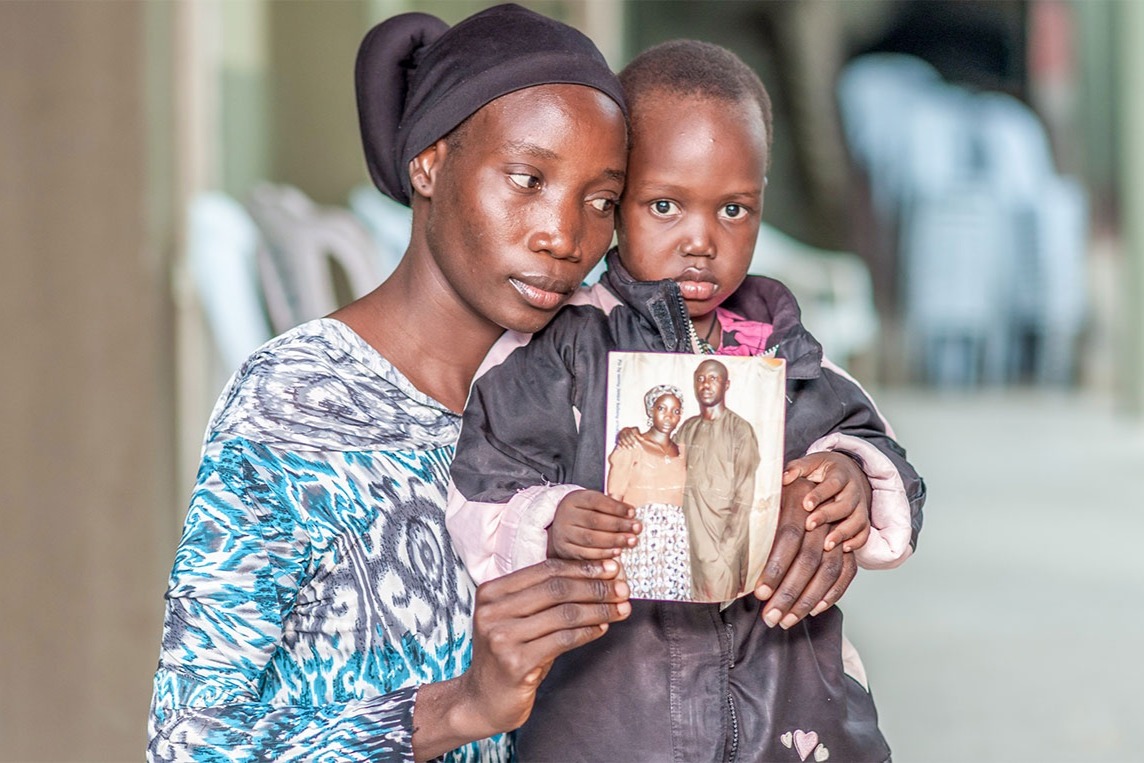 Right now, 260 million Christians worldwide are experiencing persecution and atrocities such as forced migration, ethnic cleansing, torture and genocide. During the pandemic, they have been denied vital resources including medical attention. As Christians ourselves, it pains us to know that all over the world, people young and old are subjected to:
∙ homelessness
∙ imprisonment 
∙ torture/death
simply because of their faith.
Thousands of innocent people all over of the world are denied essential resources simply for being Christian. The silence in the world towards these fellow human beings is deafening, and they have been ignored like never before during the COVID-19 pandemic. IN GOD'S NAME will advocate for their human right to religious freedom. 
Please consider donating even just $5 today and sharing our homepage with your family and friends to make our project possible. We have already raised some seed funding, we are hoping to raise up to $750,000, and we are working towards raising at least $15,000 to help fund initial development, including:

∙casting
∙ website maintenance
∙photographic research and writing
WHAT WILL THIS LOOK LIKE?
We are producing a low-budget feature film, international television special, VR (Virtual Reality) displays, a peaceful video game, and websites designed to inform and inspire the next generation. 
With the goal of hope, coexistence and peace,  we will film a group of five adults and five teens/20-somethings in a giant 3-D globe that becomes a techno time-machine. We will also have an international release as well as a PBS non-fiction special. The film will be moderated by Dr. Norris J. Chumley and Jonathan Jackson. The script is being written by the world renowned best-selling author Hank "the Bible Answer Man" Hanegraaff.
The project will also include:
∙ educational scenes of religious persecution in Europe, Asia, and Africa
∙ a set of short interactive VR (virtual reality) pieces encouraging empathy and compassion from viewers 
∙ a companion  video game platform fostering non-violent solutions
WHAT ABOUT OTHER FAITHS?
Our message is not that Christianity is good, but that religious persecution is bad. This project does not intend to proselytize or convert anyone. No one should have to suffer in such a way for practicing their religion, no matter what religion that may be. We hope "IN GOD'S NAME" will inspire a generation that is teeming with young social activism to also fight for the global human right to practice religion in peace, to worship God in safety.
THANK YOU
This project and your support means the world to us. Thank you so much for taking the time to read through this description of our project and our mission. We hope you continue to stay healthy and safe this Christmas season, and we hope you will join us in the fight to wish this for every person in the world.
A peaceful world is
possible
. Let's talk about it. 
God Bless,
The IN GOD'S NAME team
-------------------------------------------------------------
In God's Name Homepage:
click here
****REWARDS*****
We want to thank each and every one of you for your support, so here is a list of the things you would get for your donations!
$10
: a special thank you message via GoFundMe
$30
: exclusive early access to the film download. Be one of the first to play it from the comfort of your own home!  
$40
: exclusive early access to the VR download. Be one of the first to experience all 360 degrees of this masterpiece!
$50
: autographed script (Hank Hanegraaff, Jonathan Jackson, and Norris Chumley)
$60
: autographed VR Glasses (Hank Hanegraaff, Jonathan Jackson, and Norris Chumley)
$75
: Coffee mug
$100
: an autographed script + Virtual Meet & Greet with Hank Hanegraaff, Jonathan Jackson, Dr. Norris J. Chumley, PLUS a special thanks credit in the film
$300
: Invitation to the NYC Premiere!
$400
: All the above prizes, plus an additional invitation to the NYC Premiere! (1 Coffee Mug, 1 Special Thanks credit, 2 Early Access Downloads, 1 Autographed script, 1 autographed paper VR Glasses, 1 Virtual Meet and Greet, and TWO tickets to the NYC Premiere. Bring a guest!)
$1000
All the above, plus a DVD of the film and a greater on-screen credit!
disclaimer: Please note that this project is not intended to proselytize or convert anyone in any way. Our intention is solely to support empathy and compassion between faiths, countries, cultures, and generations.
Click here
  for the "In God's Name" homepage.
Organizer
Dr. Norris J. Chumley
Organizer
New York, NY