For the last 22 years, Rafael Larraenza has searched every mile of the U.S.–Mexico border in order to find and rescue immigrants in need of life saving aid. Part detective-tracker and part search and rescue mobile command center, Rafael has the unique ability to find lost travelers when nobody else can — or is willing to —  and he is frequently their last chance of hope. As a humanitarian aid advocate, he has saved hundreds of individuals over the years, and brought closure to an equal number of families by recovering the remains of those who passed away during the journey.
However, his efforts have come at a great cost to himself and his personal health: he lost sight in his right eye for over year after being assaulted by cartel members during a rescue; his back has been injured from repeated airplane crashes while searching; and both of his hips are extremely arthritic from the wear and tear of thousands of miles of walking over strenuous terrain carrying heavy backpacks, medical supplies, and rescue equipment to assist those in need.
As a group of family members and friends, we want to raise the necessary funds so Rafael can have a double hip replacement surgery in NYC. Through the efforts of friends, Rafael will be receiving treatment at one of the top hospitals in the country, and although insurance will cover the majority of the procedure, there are still a significant costs relating to travel, housing, medicines, lost wages during recovery, medical equipment for therapy, etc. During a recent medical evaluation, the doctor said that Rafael's hips are easily within the top 5% of worst hips she has ever seen.
Because Rafael lives far below the poverty line — putting all of his resources into searching for  people in need — these costs are an enormous hurdle to overcome. We are asking for your help and support to raise the funds so that Rafael can be back on his feet (and two good hips) in order to continue saving lives long into the future.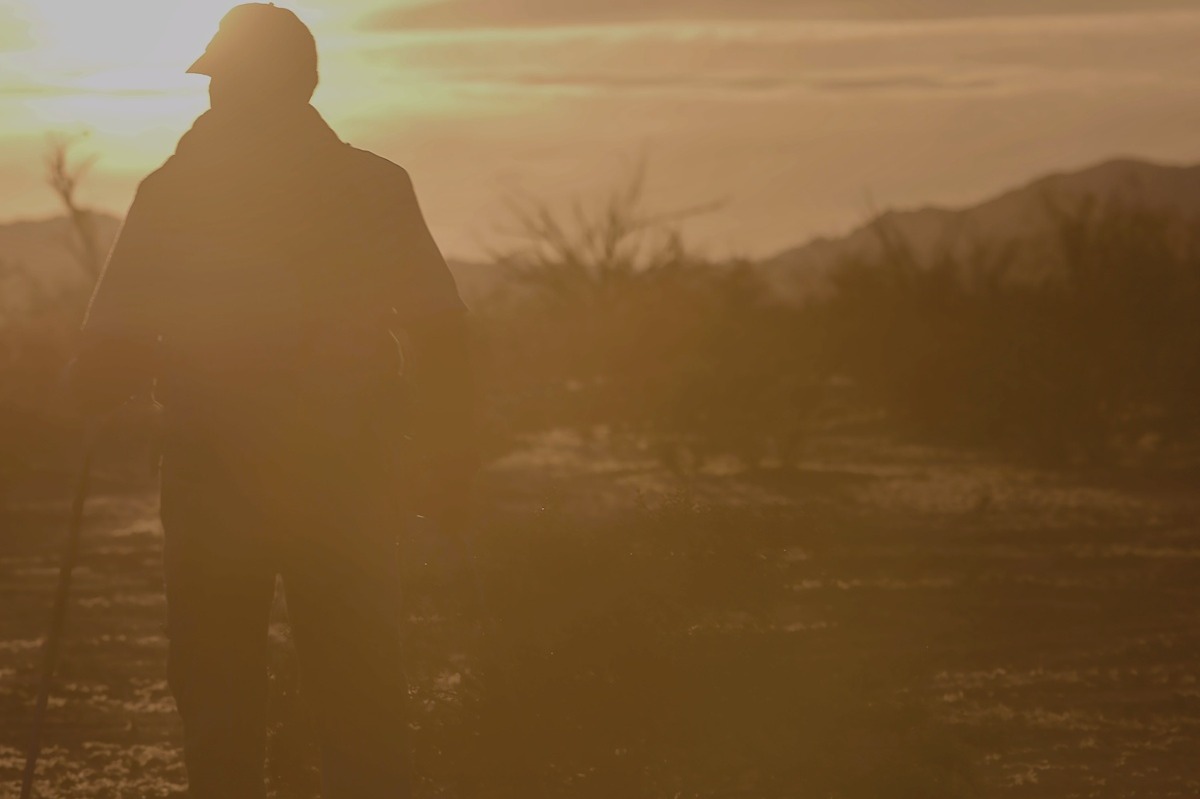 We are hoping to raise all of the necessary funds by March 12
, the day of Rafael's surgery. Any amount you can contribute will truly make a difference and help Rafael get the care he needs. If you are not in a position to donate, please send us your thoughts and prayers, and share this with your friends, family, and colleagues.
We truly appreciate your support and willingness to help Rafael!
You can find more information about Rafael's work through his organization:
www.losangelesdeldesierto.org
.
------
Durante los últimos 22 años, Rafael Larraenza Hernández, Fundador del grupo de rescate y salvamento Ángeles Del Desierto, ha buscado por cada milla de la frontera México-Estados Unidos para encontrar y rescatar a nuestros hermanos inmigrantes necesitados de ayuda y salvar vidas. Como defensor de la ayuda humanitaria, Rafael tiene la capacidad y la dedicación para encontrar a nuestros hermanos perdidos cuando nadie más lo hace. Ha salvado a cientos de personas en los últimos 22 años. Ha tomado las preocupaciones lejos de familiares recuperando a parientes que fallecieron durante su viaje.
Pero sus esfuerzos han llegado a ser un gran costo para sí mismo y su salud personal: perdió la vista en su ojo derecho por más de un año después de ser agredido durante un rescate; Su espalda se lesionó durante las búsquedas.  Ambas caderas se han deteriorado y él está sufriendo de la artritis debido a las dificultades de caminar por ejemplo, en terrenos extenuante que lleva las mochilas y el equipo médico así como el otro equipo de rescate para ayudar a nuestros hermanos.
Como un grupo de familiares y amigos, queremos recaudar los fondos necesarios para que Rafael pueda tener una cirugía de reemplazo de cadera doble en NYC. A través de los esfuerzos de los amigos, Rafael estará recibiendo tratamiento en uno de los mejores hospitales del país, y aunque el seguro cubrirá la mayoría del procedimiento, todavía hay costos significativos relacionados con viajes, vivienda, medicinas, salarios perdidos durante la recuperación, equipos médicos para terapia, etc. Durante una reciente evaluación médica, el médico dijo que las caderas de Rafael son fácilmente dentro del 5% de las peores caderas que jamás haya visto.
Por esta razón, pedimos al público en general ayuda para recaudar los fondos necesarios para que Rafael pueda recibir la cirugía de reemplazo de cadera que necesita desesperadamente.  Hay un excelente cirujano que está dispuesto a realizar su cirugía a un ritmo reducido, pero hay otros gastos asociados con su cuidado y recuperación. Debido a la falta de recursos de Rafael, estamos apelando al público por su apoyo para que Rafael pueda continuar su misión y llamar a salvar más vidas y llevar a cabo las operaciones de rescate de nuestros hermanos inmigrantes.
Le agradecemos de antemano por sus donaciones que serán necesarias para el 12 de marzo de 2019.  Su donación ayudará a Rafael a obtener esta cirugía tan necesaria.
Si no está en condiciones de donar, por favor comparta esto con sus amigos, familiares y colegas. Realmente apreciamos su apoyo y la voluntad de ayudar a Rafael a obtener esta cirugía tan necesaria!  
Lo que pueda aportar es bien agradecido para una buena causa. www.losangelesdeldesierto.org