NEW U.S. VETS NEED YOUR HELP

This THANKSGIVING, VETPAW is grateful to all our supporters who enable us to put U.S. VETERANS to work protecting rhinos, elephants and other endangered animals in South Africa, day after day.  If YOU are GRATEFUL for the sacrifice our Veterans make over the holidays to protect these animals, please HELP US curtail the POACHING EPIDEMIC by putting more VETS ON THE GROUND to assist in THE FIGHT TO STOP THE KILLING OF RHINOS AND ELEPHANTS. 

This Thanksgiving and Christmas WE NEED YOUR HELP!  It costs VETPAW about $25,000 to train, equip and support a Post 9-11 Veteran to participate in protecting endangered rhinos, elephants and other African animals for three months and help stop the killing!   




Veterans Empowered to Protect African Wildlife 
is a 501 (c)(3) non-profit who's tax-deductible mission is to protect endangered wildlife utilizing the skills of Post 9-11 Veterans. We give veterans meaningful employment while re-purposing their taxpayer funded skills to 
combat criminal poaching in Africa
. 
The need for more VETPAW members is greater than ever.
VETPAW is one of the most unique conservation efforts in the world. Every day, Veterans from various military backgrounds work tirelessly to help our organization create a safe haven for our growing rhino "crashes."  
At the same time our organization gives those who have sacrificed for our freedom an opportunity to learn new skills in the world of critical conservation. 


VETPAW has been successfully protecting rhinos and elephants for two years now at our base in Africa. We couldn't be more proud of this achievements and all the supporters and followers who have helped us do this important work.  To respond to the growing need in the battle against poachers, we created a candidate selection course and the response was overwhelming and inspiring!  
VETPAW recruits from around the country came together for training, evaluation and education about what it takes to deploy to Africa.  
These brave men and women are ANSWERING THE CALL. They are ready to go so we need you to SUPPORT THEIR MISSION! 

FOR AS LITTLE AS $10 you can help send a U.S. Veteran to Africa to protect the world's endangered animals.  Please make a donation on behalf of a Veteran you know and love. 


Any tax deductible donation you make is awesome... However,
for a donation of $250.00 or more you will receive a free VETPAW Team Cap! 




All you have to do is donate $250.00 or more via this gofundme and allow 4-6 weeks for delivery for the address you provide us via email. If you decline the cap to help us save costs, let us know!
Again, VETPAW would not be the success it is today without all the help our supporters and new fans have given us over the last two years. Because of this we are expanding our base of operations, putting more veterans to work protecting African wildlife and transitioning from endangered animal protection to actual conservation!  Our mission is to prove that U.S. Veterans have the heart, knowledge and skills to turn the tide against the wanton destruction of rhinos and elephants and help stop the poaching of these amazing animals.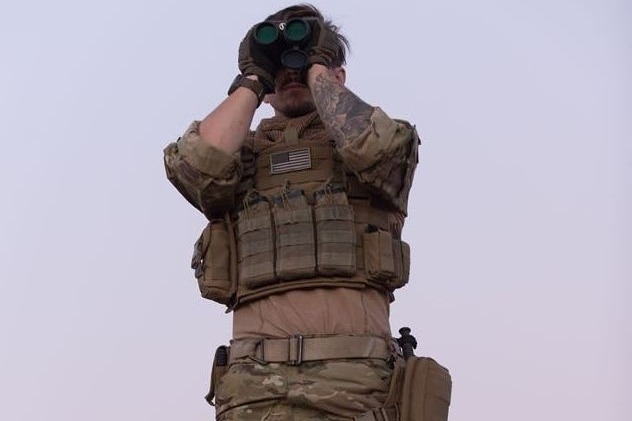 Former U.S.M.C and Navy Cross Recipient, Gaven Eier (VETPAW team member)
One of the rhinos VETPAW protects every day! Ryan Tate, the co-founder and President of VETPAW is an ex-Marine
who decided he wanted to do something about the wanton slaughter of these beautiful animals. As a veteran, he knew he had the knowledge and experience to follow his vision to help other veterans do the same work and help the international effort to stop the slaughter of rhinos and elephants.  
VIDEO:    
A THANK YOU TO ALL OUR SUPPORTERS FROM RYAN!
VETPAW.org (Veterans Empowered to Protect African Wildlife) employs experienced combat, Post 9-11,  U.S. Veterans with the skills they honed on the battlefields of Iraq and Afghanistan to work with local law enforcement and other park rangers to help turn the tide against the illegal slaughter of elephants and rhinos, every day.  
For more info, please visit us at vetpaw.org and sign up to be a member!   http://vetpaw.org/vetpaw-contact/ 
Organizer

Vetpaw Inc (Veterans Empowered To Protect African Wildlife)
Registered nonprofit
Donations are typically 100% tax deductible in the US.