Help People in Kharkiv Survive
Dear friends, 
We are a group of people who all have very deep connections to the city of Kharkiv in Ukraine. Most of us have families in Kharkiv.  The city is one of those that has been suffering the most from the Russian invasion. We are coordinating efforts to provide direct and urgent assistance to the brave volunteers on the ground who are taking care of the hundreds of thousands of civilians who are still there and under assault by the Russian army.  
We are appealing to you for aid through donations in order to support assistance efforts for the people of Kharkiv. Your donations would be literally helping to keep our friends and loved ones alive. 
Thank you.
Below I'm sharing some more details on why we are doing this.
----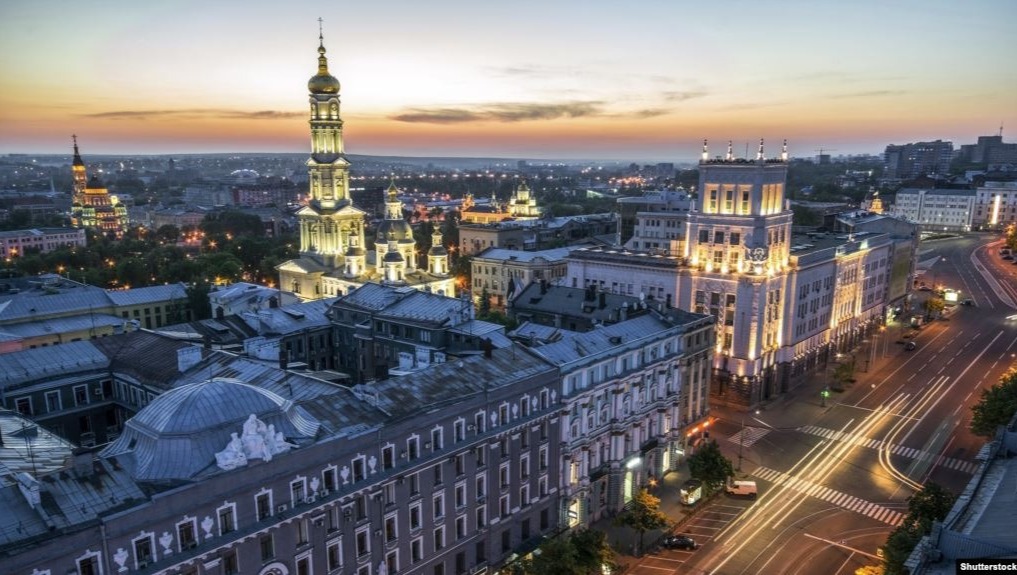 Kharkiv is the second largest urban center in Ukraine, with a population of roughly 1.5 Million. 
Many of us were born and went to school there, many got world-class college degrees in one of the city's multiple higher ed institutions. Some of us learned how to drive in the busy streets of Kharkiv, some had their first kiss, got married, had kids, went to wild parties and concerts. We all have since left our hometown and moved to places that had something else to offer, but we all fondly remember our hometown and enjoy coming back every once in a while. 
On February 24th around 5AM, Russia has started a cruel and unjustified invasion of Ukraine without a formal declaration of war, its propaganda machine calling it a "special military operation to demilitarize Ukraine" in the best traditions of doublespeak that is the all-time favorite of classic dictators. One of the first acts of war were rocket strikes against targets in and around Kharkiv.
Invasion of this scale has not happened in Europe since the sad events that kicked off World War II in 1939.  Despite the odds, the Ukrainian army, volunteers, and common people have put up a fierce fight that not many would have anticipated against (supposedly) the second most powerful army in the world. It seems that this fight was least expected by the Russian invading forces who at the moment of writing have failed to make any significant advances on many of the intended directions and barely any around Kharkiv, let alone taking control of the city. 
It seems that as the Russian military grows more desperate in their fervor to capture the city, they are getting more brazen with their attacks. At first, it seemed they were only attacking targets of military significance, but are now resorting to indiscriminate use of cluster munitions against residential neighborhoods and cruise missiles against historic landmarks. They know that the strikes are going to hit civilians and they don't seem to care. This is pure evil. 
Since Feb 24 all of us around the world have been watching images from Kharkiv and other Ukrainian cities with horror. We have only seen our city like this in the old photos from circa 1943 that our grandparents would show us. If you have been in the US during the attacks of 9/11, you can use this to put it into perspective - imagine the atrocities of 9/11 happening in all major US cities, all day every day, for weeks. Here are just a few episodes, each one enough to make our skin crawl.
Kharkiv Maidan
is a big square located in the center of the city. This square is a big place of gathering, a lively place, with lots of businesses and old, well-built apartment houses around. A pleasant stroll away from the university campus I went to, large park, and the recently renovated city zoo. Kharkovites proudly refer to this square as "the largest public square in Europe (if you count the little park at one end)", or Kharkiv Maidan in Ukrainian. In 2008 Queen (with Paul Rogers) played a concert there. It was free, anyone could come. A lot of people did, and a lot more people didn't because they wouldn't believe this wasn't a scam. It was such a great concert.  
On one end of the square is a large building from the 50's that houses many of the region's administrative functions. During the first few days of invasion, what since has been determined to be a "Kalibr" cruise missile, has hit this building, followed by another one shortly after. Here is the video of the hit. 
Civilian infrastructure
is claimed to be off-limits for Russian armed forces by the Russian government. They have repeatedly stated that only military would be hit using high-precision weaponry. Any of the 1.5 million residents of Kharkiv will tell you it's a blatant lie. Below is the image that has become all too common for all of the city's residents. You can see the result of an MLRS system hitting a block of regular apartment buildings.  
Here is yet another example of a powerful bomb or air-to-surface missile hitting a building in one of the town's residential areas. What's in the building? A sports complex. I used to be able to walk there from the place I worked to run on that track, play volleyball on the closed court inside the building, and work out in the gym right about where the gaping hole is in the photo below. 
A friend who lives nearby took these photos in his apartment which not only had its windows shattered, but the window frames were thrown out of their slots by the shockwave. 
Cluster munitions
are considered to be particularly cruel weapons since they cover large areas and cause mass indiscriminate damage to people, and often leave unexploded submunitions that pose danger for years to come. The Convention on Cluster Munitions (
https://www.clusterconvention.org/convention-text/
) calls out the long-term effects on economic and social development, as well as the particular danger that these types of munitions present to children post-conflict. 
Russia has been continuously using cluster munitions and targeting residential neighborhoods of Kharkiv. There are no military targets in these neighborhoods that can plausibly justify the strikes. The only reason for employing this tactic is instilling terror in the civilian population. 
Here is just one instance - a little parking lot surrounded by apartment buildings has been hit by cluster missiles and a friend's car has been destroyed. In the photos below you can see the car and an unexploded submunition lying nearby.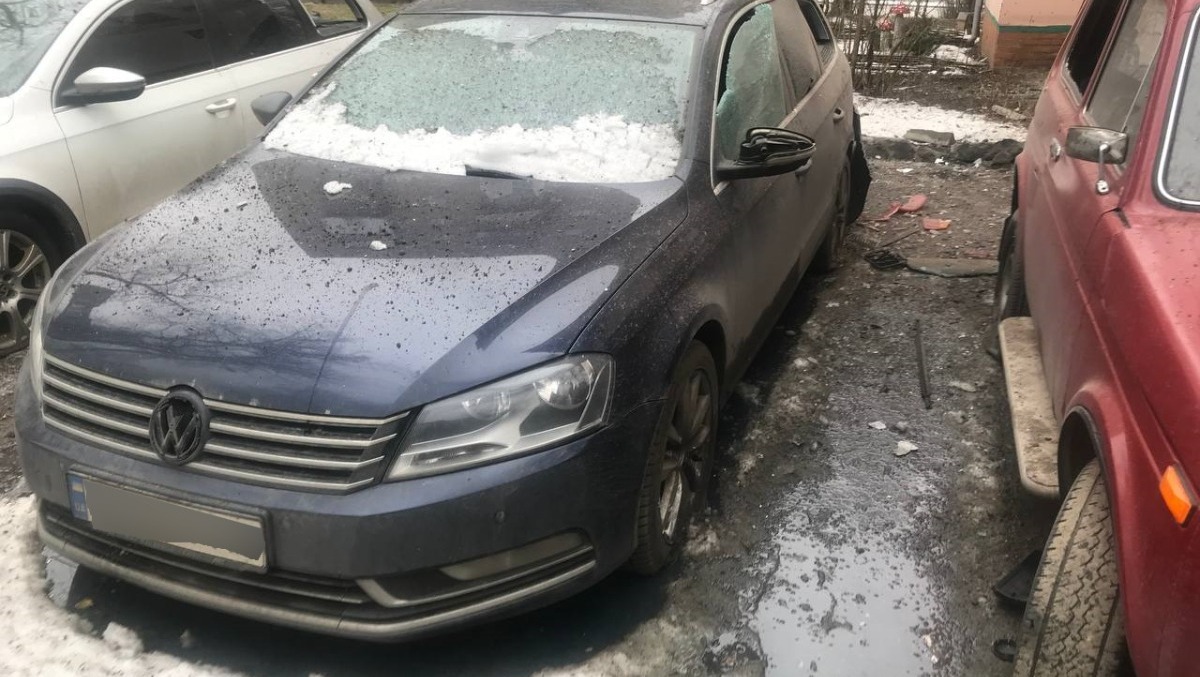 And there are many more
examples of what people in Kharkiv and around the whole of Ukraine are living through day to day. Here are just a few more photos.
---
Those of us who now live beyond the borders of the war among affluent European, American, and Israeli communities were initially shocked at the events that were unfolding. That initial shock has now been replaced by the resolve and determination to do what we can to support those who remain in the city despite the horrors, and work hard to keep them going. We have found ways to deliver help directly and rapidly, complementing the great work done by the larger international charitable organizations. We were able to make a lot of impact already by helping procure first aid kits, warm clothing, generators, means of communication, and more.
In any case, the events unfolding are unprecedented and will be prominently featured in all history books on the Western World; a history that is being written right now. 
Help us make it into a story of how good always finds overwhelming support and prevails over evil.
PS: Please reach out if you have any questions or would like to make a donation over $2,500
Become the first supporter
Your donation matters
Organizer
Ivan Tarapov
Organizer
Redmond, WA