Help Save Our Children From Critical Race Theory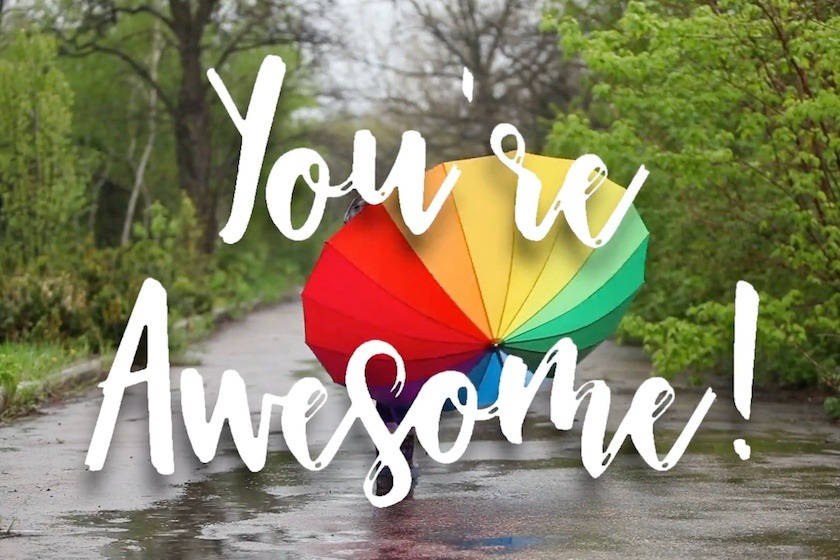 Before I reveal the free gift you get with your tax-deductible donation, I have a story to tell…
This Is Scary, And It's Called DEI (Diversity, Equity, and Inclusion)
As a father and a veteran, I fear for our children and for our country. Before the pandemic, I discovered that more than seventy percent of teen girls suffer from low self-esteem.
Last week, the CDC  said there's been a 50% increase in suicide attempts with adolescents, especially girls, age 12-17.
Before Covid-19, I had designed already a program, based on an Amazon best-seller I wrote two years ago, to advance the personal growth of teens by elevating their self-esteem. 


After creating it, I was shocked by something very dark about our schools.

Schools are making matters worse in the self-esteem department. They are forcing kids into divisive identity groups based on race, ethnicity, religion, and gender.
It's a program that's advertised with feel-good words like "diversity, equity, and inclusion."
But white students are told they are "privileged" and should always feel ashamed, and other students are told they are "oppressed" and cannot succeed in America.

Here's what DEI really stands for - DANGEROUS, ERRONEOUS, and INCENDIARY. In other words, it's child abuse. It's designed to LOWER self-esteem. And it's racism.

What happens to self-esteem now? I want to stop this racist brainwashing beginning now, not next year, but now.
So I started a non-profit company called American Education Defenders, Inc. to defend our kids with a plan. Before I tell you what it is…
Imagine
… a 14-year old who tells her friend that she's thinking of committing suicide. "No one cares," she complains. The following day, she decides against it. When asked why, she says it's because of her friend, who's also fourteen.
What's The Result
?
As you may guess, the result generates a lot of curiosity. When asked what her friend did to stop her, she says, "She just sat there and listened." Read that again. Just by listening, her friend saves her life.
She's no trained psychiatrist, school counselor, nor concerned parent. But the result is wonderful.
What Does It Prove? 

Even a child can save a life without really trying. In fact, one of my true stories proves it. Do our students learn this in school?

Elevating self-esteem through character development is not part of a school's responsibility. But it's learned in what I provide to schools free of charge.
My program is called, "You're Awesome!" with all the elements to make us hopeful for our kids and for our country.
How Does The Program Work?
It can be used as an elective but if a school cannot add a new course, there's an easy alternative: Play the videos in homerooms before the first bell rings for the first class. 

 
There are 55 videos, each divided into 2 parts:
(1) the first is a true story of someone who was part of a stressful event from America's past, and
(2) the second reveals the life lessons that can be internalized and used immediately after viewing the stories. 


What Are The Net-Results?
(1) students actually witness proof of what they are capable of - that they can be self-reliant, independent, and free -everything that elevate their self-esteem, and
(2) they get a sense that their American history is instructive and rewarding, answering every teen's toughest and most self-centered question,
                                 "What in this for me?"
The average video length is 5 minutes. You can make our children feel great about themselves when they see video proof that their lives have value and meaning.
What do you suppose happens to their self-esteem now?


Can You Help Me?
I'm asking for your help to get my program off the ground. I'm looking for what is known as "seed" money.
It helps me to start packaging and marketing to schools so they will take my program, and it proves to major foundations - whose $ I need - that my program has grassroots support.
Those larger amounts will pay for a professional film company, actors, and 3-D animation, which really appeal to young people for greater engagement.


Your contribution will have a long-term effect because it will blast me toward my 2 long-term goals, which are...
(1) to raise the self-esteem of our children, and
(2) to create a new path toward a new patriotism.
It means healthier students and the defeat of this racist indoctrination.
Your help will pay for…

- Professional grant writers to solicit $ from major foundations and corporations
- Advertising to reach 1.2 million teachers and principals, with direct mail and internet marketing 
- An administrator to oversee day-to-day activities that lead to larger donations.
Below are the gifts I'm giving away, based on your donation amount:
American Education Defenders is a 501(c)(3) nonprofit, Tax ID: 85-3152198, which makes your first reward tax-deductible. The second reward is a list of free gifts: 
$25 - My ebook best-seller, Inspiration For Teens  It has 88 stories and over 200 life lessons students can use right away. In an Amazon review, an Air Force colonel says "Don't let the title mislead you. That's because, he says, "I make it mandatory reading for my young officers, seasoned officers, and senior enlisted."
$50 - My ebook, plus 20 short videos labeled, "Guess what I learned in American History class today?"
$100 - In addition to my ebook and the 20 videos, you'll receive Volume 1 of my classroom video series, with 18 classroom videos + 18 digital flashcards.
$250 - All of the above, and - ready for this? - the entire classroom series of 55 videos and all 55 digital flashcards.

$500 - All of the above, including a signed copy of my book, INSPIRATION FOR TEENS, with a statement just for you.
$1,000 - All the above, plus an hour of communicating with the author, either by phone, or by a Zoom-like call.
Organizer
Paul Hemphill
Organizer
Norfolk, MA