Help Move Mountains for Norah
OUR FAMILY


Thank you so much for clicking on our link and taking the time to consider helping us help our daughter Norah. To be honest it feels very awkward putting our story out here in the internet world and asking friends, family and strangers alike for help but, we NEED to help our daughter and we simply CANNOT do it without YOU-So here it goes... Let me start by introducing ourselves and Norah.  We are a Military family of four. My husband and I have two beautiful girls 14 months apart.  Norah is the oldest, our first child. Here is her story...
NORAH'S BACKSTORY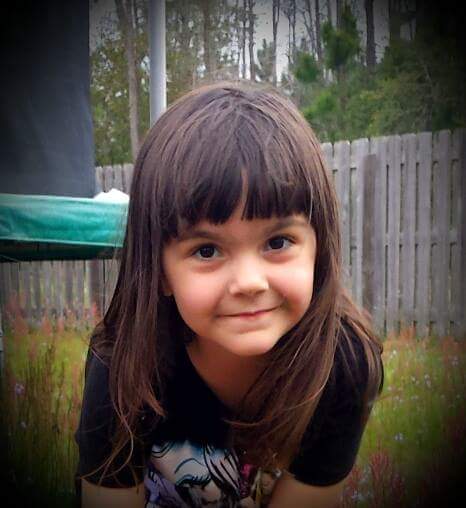 For those of you that don't know Norah, she is a wonderful, caring and loving 8 year old little girl.  She also has Autism, ADHD and all that comes along with those "invisible" diagnosis. 
We noticed something was off with our little girl as young as the age of 2 when she was attending a preschool from 9-noon a few days a week. She was displaying an array of behaviors that concerned both us and her teachers, such as toe walking, bad posture, awkward fine motor movements, poor gross motor skills, little to no eye contact, difficulties potty training, etc. We questioned her doctor about our concerns but were told that due to her age, she would mostly likely outgrow these struggles. 
Time passed and not only did she not outgrow them but she was also developing new behaviors as well.  She was having frequent accidents without any awareness, lacked any focus, struggled with writing, could not sit still, became extremely defiant and impulsive, had meltdowns, and did not respond to verbal cues such as her name being called and many others. These behaviors ultimately resulted in the request of the school to remove her from the program. Yes! Our 3 year old sweet, exceptionally smart, caring and helpful little girl (traits agreed on by all who knew her including her teachers) was KICKED OUT of preschool!!!  This devastated Norah's self-esteem.  She could not process in her little mind why her friends and teachers didn't want her there anymore. It broke our hearts. She still asks about it to this day. Her memory can be incredible.
Needless to say this sparked a fire in us to fight even harder to get our little girl the help she clearly needed to function in life as her peers did. Our next step was a referral to a psychiatrist.
Here is where her story gets even MORE disturbing- On our way to our first appointment with the psychiatrist, Norah fell asleep in the car. She remained asleep throughout the entire appointment while we described to the doctor all our concerns, waking up only for about the last 5 to 10 minutes of our meeting at which time the doctor diagnosed her with an anxiety disorder, offered us Zoloft (FOR OUR 3 YEAR OLD!) and told us good luck with the potty training because she was mostly likely so intelligent that things such as personal hygiene would always take a backseat to things that in her mind were more important.  Um, THANKS BUT NO THANKS! That was clearly not the answer to Norah's struggles.
Norah's battle continued on this way, with seemingly little help for us even though her behaviors were growing and escalating. My husband and I were beginning to think we were the crazy ones. Surely there was SOMETHING going on, right? But, we had been told a countless number of times already that Norah didn't need help, that she was smart, that she would grow out of it and to just to be patient.  "Wait until she is 5 they said, and if she is still struggling, we can explore other avenues then."  As first time parents, we drank the Kool-Aid and waited.
We waited it out until Norah was 5 and it was abundantly clear things were not going to change. We were not waiting any longer. We approached Norah's doctor and this time got the referrals we needed to start the process of having Norah evaluated.  
THE DIAGNOSIS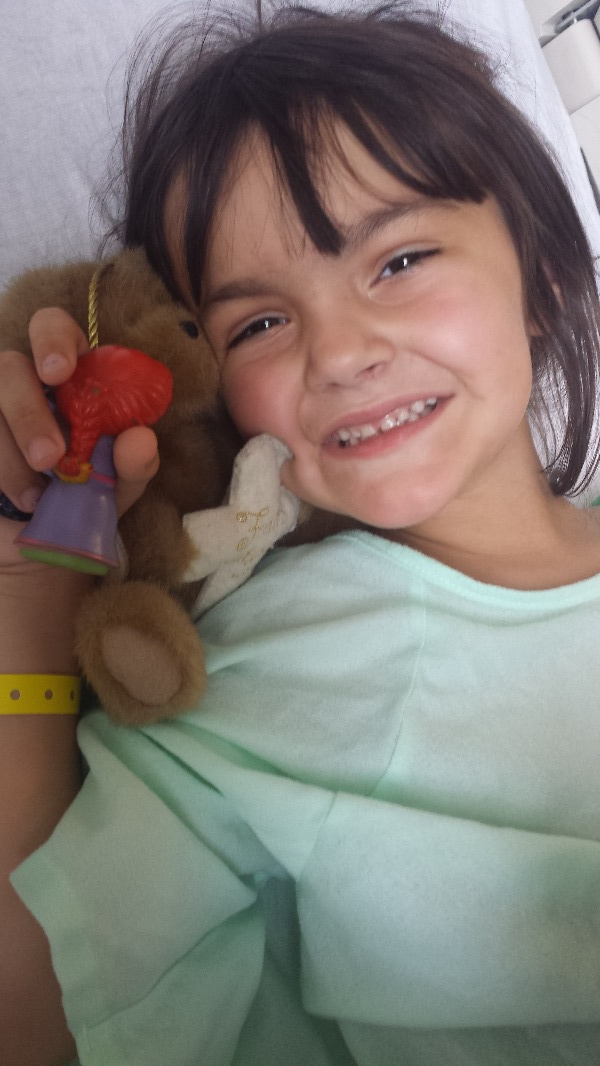 That fate-filled summer of 2015, Norah was diagnosed with Autism (ASD) and ADHD, with delays in ADLs (activities of daily living).  She saw a psychiatrist, a urologist, the continence clinic, a hormone specialist (Endocrinology) and wound up having kidney surgery as well! What a summer that was but, at least we felt we were getting somewhere.
Since her diagnosis, Norah now has an IEP at school, she is enrolled in ABA therapy and has had screenings for OT & Speech. We have also requested a screening for PT as well but have put that aside for the moment.  As you may imagine the toll of a full day of school itself in addition to all these therapies are exhausting to an already over stimulated child who honestly just wants time to be a kid. There simply just aren't enough hours in a day. 
Despite our best efforts and these therapies, 2nd Grade has become Norah's nemesis. For the first time her grades have become an issue as well as her behaviors. It is not a lack of intelligence but rather her inability or willingness to do her work so that her teachers can in fact assess her progress.  No work equals no grades.
The stress is at an all-time high in our house and unfortunately everyone is suffering because of it. We are at the end of our rope, just barely hanging on with no idea what to do next. Then we heard about BRAIN BALANCE.
BRAIN BALANCE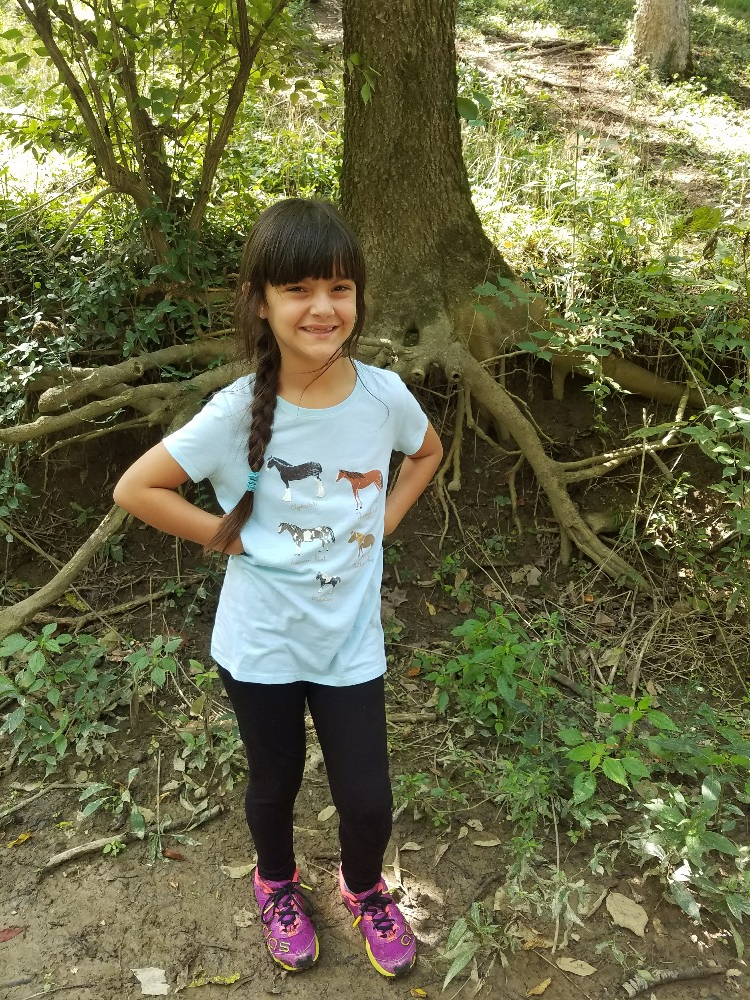 If you are not familiar with Brain Balance, it is, "a non-medical and drug-free approach to overcoming the challenges of ADHD, learning disabilities, processing disorders, Asperger's syndrome, and a host of other related childhood learning and developmental issues." They use an integrated approach that combines both physical and sensory motor exercises with academic skill training and healthy nutrition." Addressing the whole child instead of just concentrating on one part at a time.
Their assessment showed that the right side of Norah's brain is underdeveloped and that she has not naturally outgrown many of her infant reflexes as we have, resulting in the behaviors we see today. 
Through their scientific program, they will help stimulate the right side of Norah's brain with multiple exercises that will help it grow and mature while simultaneously giving the left side of her brain a break from trying to "run the show." 
We have researched this program, read testimonials and even met a few families who have had GREAT SUCCESS with the help of Brain Balance. We truly believe that Brain Balance could make a SIGNIFICANT difference in Norah's life and in turn ours as well. Brain Balance is very confident that their program can help Norah by getting to the real root cause of her behaviors instead of just treating the symptoms as medication would. This is what Norah needs!
HOW CAN I HELP?
Our reason for this campaign? Brain Balance is extremely expensive (though worth every penny). The cost of Norah's 8+ months of treatment will be $15,360. That does not include our travel expenses since the closest clinic is an hour's drive from us and we will need to attend 3 times a week, every week for that time period. Since they are not yet considered a medial institution NONE of the cost of the program is covered under insurance. The cost indeed was shocking. However, this is our baby girl's future we are talking about here. How can we put a price tag on that? If Brain Balance can give her a chance at living a happy, healthy, independent life, then we have to try! This is why we need YOUR HELP so badly. Can you donate? Literally EVERY DOLLAR will help make a difference in Norah's life! Will you SHARE? Maybe you can give, maybe you can't but maybe, just maybe someone you know can and will! Last but certainly not least, please pray for our family and for all those who have and will help us along this journey. It will no doubt be a long road but we have FAITH! Thank you again for your time and consideration in reading this, WE APPRECIATE YOU!
DONATE. SHARE. PRAY.  



Organizer