Help Needed After Apartment Building Catches Fire
Article about the Southside Fire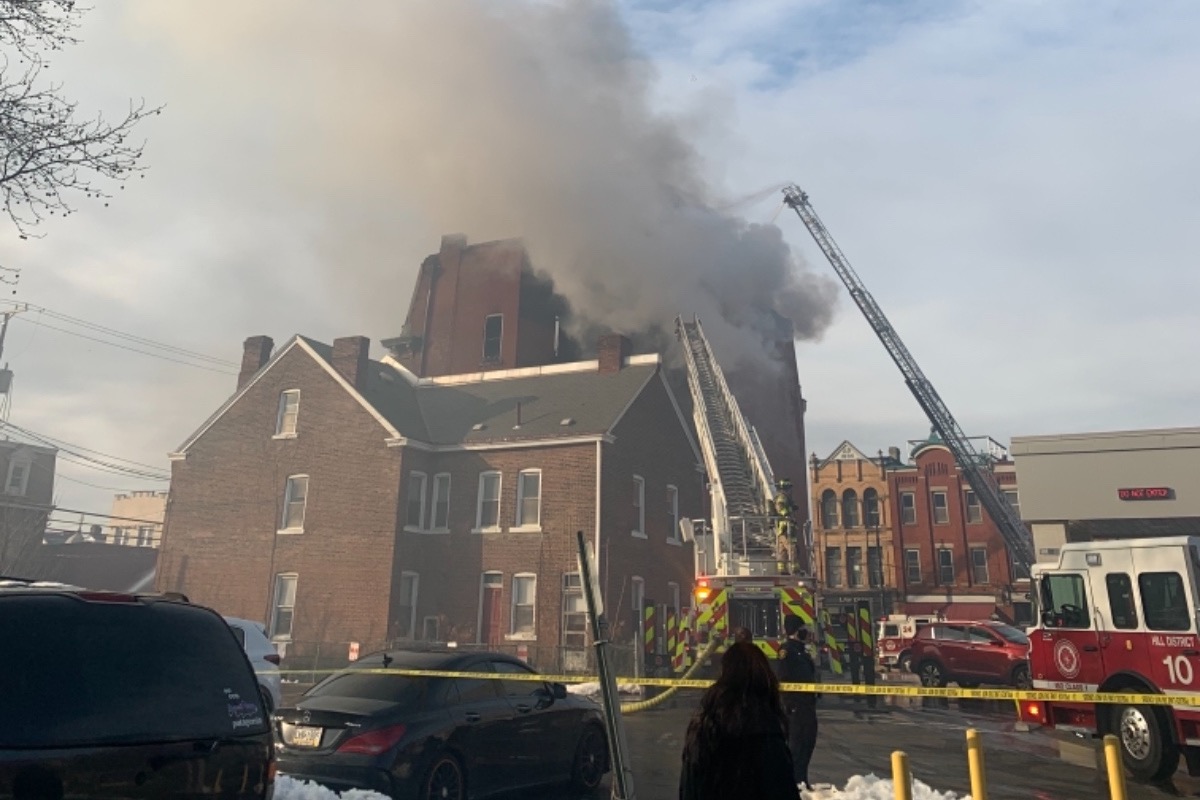 2/10/2021 -
Hello everybody! I wanted to give you all an update to make sure you are fully aware of what we are attempting to accomplish with this GoFundMe. For starters, my name is Krista Jones and I am a 22-year-old originally from Indiana. I moved to Pittsburgh to attend Pitt and compete for Pitt's Swim and Dive team - this is where I met Aaron, who was also a member of the team. Throughout the years, we have been great friends and this past year, during the Pandemic, Aaron and I, along with a few others became closer than ever. I, along with the rest of our friend group, originally started this GoFundMe with a goal of $10k to help Aaron get back on his feet. He didn't ask for us to do this for him, but once he saw how successful it was, he realized that he wanted to help more than just himself. We then decided to increase our goal to $15k (and we won't stop there) in hopes of using the money to help the others affected by the fire (i.e. the other tenants and the owner of the barbershop below). We are not yet sure how the money will be distributed, but we do plan to use the funds to help Aaron gather essentials like clothes, furniture, appliances, etc., and then offering assistance to the others who need it. I do know that there is a GoFundMe already started for J's Barber Shop that is listed on his Facebook page - if you have the means, please donate to him as well. The amount of support Aaron has received has been mindblowing and he is incredibly grateful for each of you. THIS IS WHAT LOVE CAN DO!

2/9/2021 - UPDATE!!!! - We are increasing the goal amount to $15k as Aaron would like to offer as much help as possible to the others affected by the fire! Please donate whatever you can!!!
Resident, Aaron S., apartment complex, located at 1100 East Carson street, collapsed to the ground due to a fire with unknown causes. An investigation will take place once the fire is completely out and for the time being, Aaron is left without any of his personal belongings as the entire building is being completely knocked down tomorrow. Aaron is such a sweet and caring kid and deserves only good things! Please help him out in any way you can, it would mean the world to him.
Organizer and beneficiary