Help my dad be mobile again
edit; my grandmother, my fathers mother, holly logan, is the beneficiary and she will be handling the money. 
Hi, my name is Noelani and my father is not only my biggest hero but one of my best friends. When I was in fourth grade my father broke his neck leaving him paralyzed from the neck down. For the past decade he has transitioned to a life with few freedoms, such as enjoying time in the garden with his children and grandchildren, spending time sitting upright in the desert watching his son ride his motorcycle, teaching his children healthy meals, taking care of the quail and vegetable garden to try and live a healthier eco conscious lifestyle, although due to the prolonged use of his seat, it has begun to break down, causing him to continuously get pressure sores, healing only to come back once again.  
(My father, myself, my sister and her baby, my brother, our grandma, our aunt and uncles and cousins. )
(My father and his granddaughter)
His pressure sores have gotten to the point where he can no longer sit in his chair, he is currently one level away from the ICU after surgery to clean out a blood infection from his wounds. The infection has also reached his pelvis, insuring that this will now be a life long issue. We are asking for this money not out of luxury, or to provide a better experience, we are asking for this money out of a necessity beyond our means. 
The money will be going towards a seat that is designed for pressure sores, it works by relieving pressure and stimulating every minute.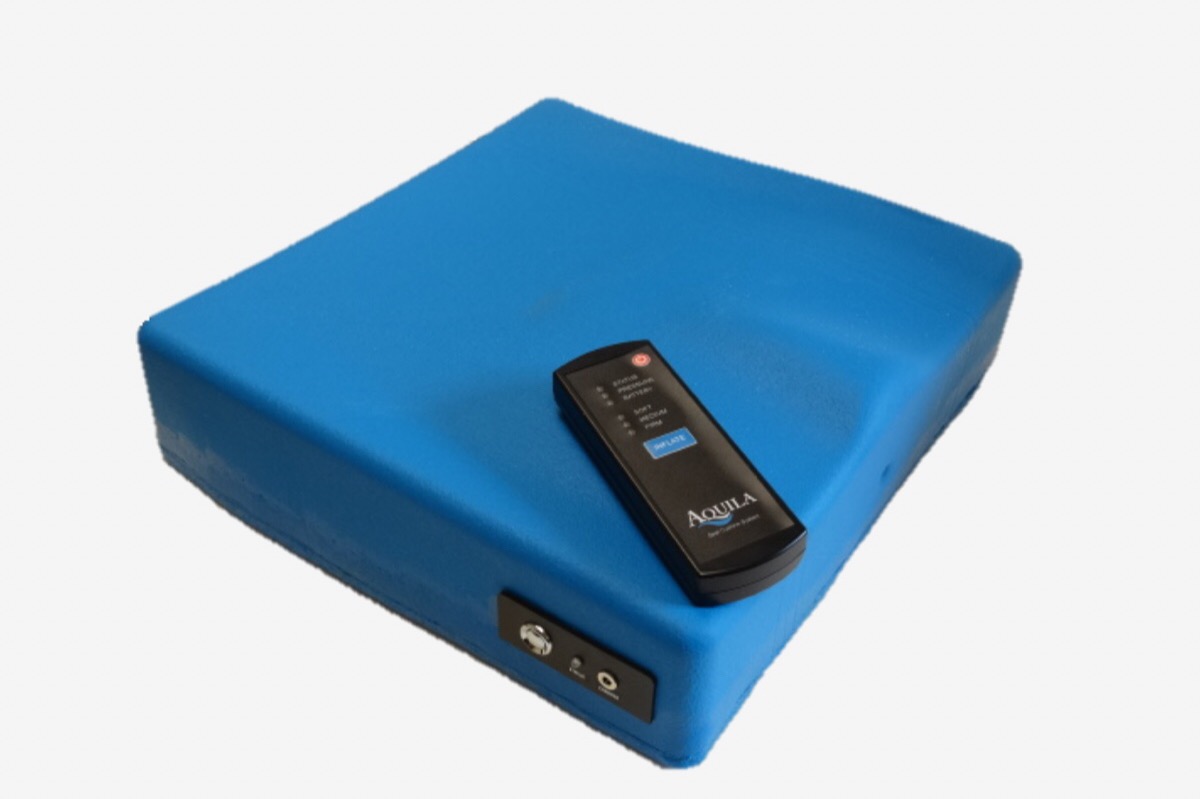 "Like the Airpulse PK2, the SofTech wheelchair cushion is custom made and specifically designed to treat and prevent pressure sores by automatically changing pressure distribution.  The SofTech cushion also provides full time offloading where you need it, under an existing pressure sore.
The benefits of the SofTech wheelchair cushion are similar to doing a pressure lift but with none of the work.  Circulation is actively stimulated every 60 seconds which is instrumental in preventing pressure sores.
The SofTech customizing is the same as the APK2 , including  full-time offloading under any existing pressure ulcers no matter the size or location.
The SofTech goes a step beyond our APK2 wheelchair cushion system in that SofTech is a completely self-contained system with the electronics, battery and pump built right into the cushion rather than in a separate controller."
The cost of the seat is $4,300 with a $350 1 year warranty. The rest of the money will be going towards a wheelchair that automatically goes from sitting to standing. This is a way for my father to go outside and do what he loves while having the ability to stand upright and relieve pressure, while also stimulating blood flow which is essential for a healthy functioning body.
Although my father has a standing frame, the stress and pain his body goes through by being transferred from his chair to his standing frame would drastically decrease by having the constant ability to go from standing to sitting. The standing wheelchair cost $13,710 and the extra money is for the go fund me fee/shipping. I will include links to both. If you choose to donate I want you to know that you are directly changing someone's life, and that everyone in my family thanks you from the bottom of our hearts. My father is an amazing man, I just want him to be able to live his life again without being punished for it. 
Cushion:
https://aquilacorp.com/products/softech/
Chair:
https://medmartonline.com/karman-xo-505-power-standing-wheelchair?utm_source=google_shopping&gclid=CjwKCAjw_sn8BRBrEiwAnUGJDp4cdJZLXQVJ9Y_5oi7XVS0qcp-4d7uLC9HQNaXdJrEDOCF7S32kSxoCp_IQAvD_BwE
photos of us, his art, and the garden.
Organizer and beneficiary
Lani Retz
Organizer
Alpine, CA