Help Ms Kristi's Pure Imagination have a future!
Exciting News!! We are in the home stretch and way under budget!! Due to all of the generosity and kindness that you have shown our business, we have raised over $35,000 including the Covid relief grant of $25,000. Below is an accounting of how all of the funds have been used and the remaining amount needed to put Pure Imagination Studio's rolling classroom on the road. We are hoping to have it completed and doing our first events by May! Please consider helping us reach our final goal of $6500 to complete the project and bring our programs to SRQ at large. Keep an eye on your email for an invite to our grand opening or an open house near you so yo7 can see what you have helped to create!! 
Trailer purchase - $31,540.23
Hitch and tow equipment- $823.78
Ikea for new work stations- $1093.25
Misc classroom supplies - $1182.16
Storage containers, fasteners, wood, tools, cleaning supplies and tools, pots, pans, fabric, paint, etc.
Total - $34,639.42
Exterior wrap estimate $8,000 deposit $ 1,500
Balance needed $6,500!
Shout out to all those who have had their lives, or the lives of their loved ones impacted by "Ms. Kristi"! You know, "Ms. Kristi" Mezick, of Pure Imagination Studio?... The one and only woman we all love and admire for her dedication, generosity, and creativity…The one who has deeply touched thousands of children's lives over the past 3 decades…The one who has devoted her being to the enrichment of the lives of others…The one friend we all rely on…The woman who constantly reinvents herself and her business to fit the needs of shifting times…The exceptionally talented, some say gifted, woman of strength and wisdom…?...Yeah her. She needs us. She's got a new vision and we all should to be honored to be a part of it. Let's all partner together to put Pure Imagination Studio on the road… literally…with a rolling MOBILE STUDIO!
The deep seated mission of Pure Imagination Studio is paramount at this time when our children need social engagement more than ever. With the strong relationships already established within our community, this classroom on wheels will not only transform the lives of those who join her programs, but it will transform the company and give it the boost it needs to move forward in these shifting times.
It all began with a fantasy concept from a years' old hand drawn sketch, and a plan to meet the needs around our community in a fresh new way by bringing the fun straight to you with children's classes, adult workshops, community outreach and special events!
Over the past several months it has blossomed, and out of necessity, has been transformed into an ultra-modern Mobile Studio designed and customized to fit the needs of many of the enrichment classes they offer, from cooking to woodworking to sewing and more.
Your support can transform the way Pure Imagination Studio does business.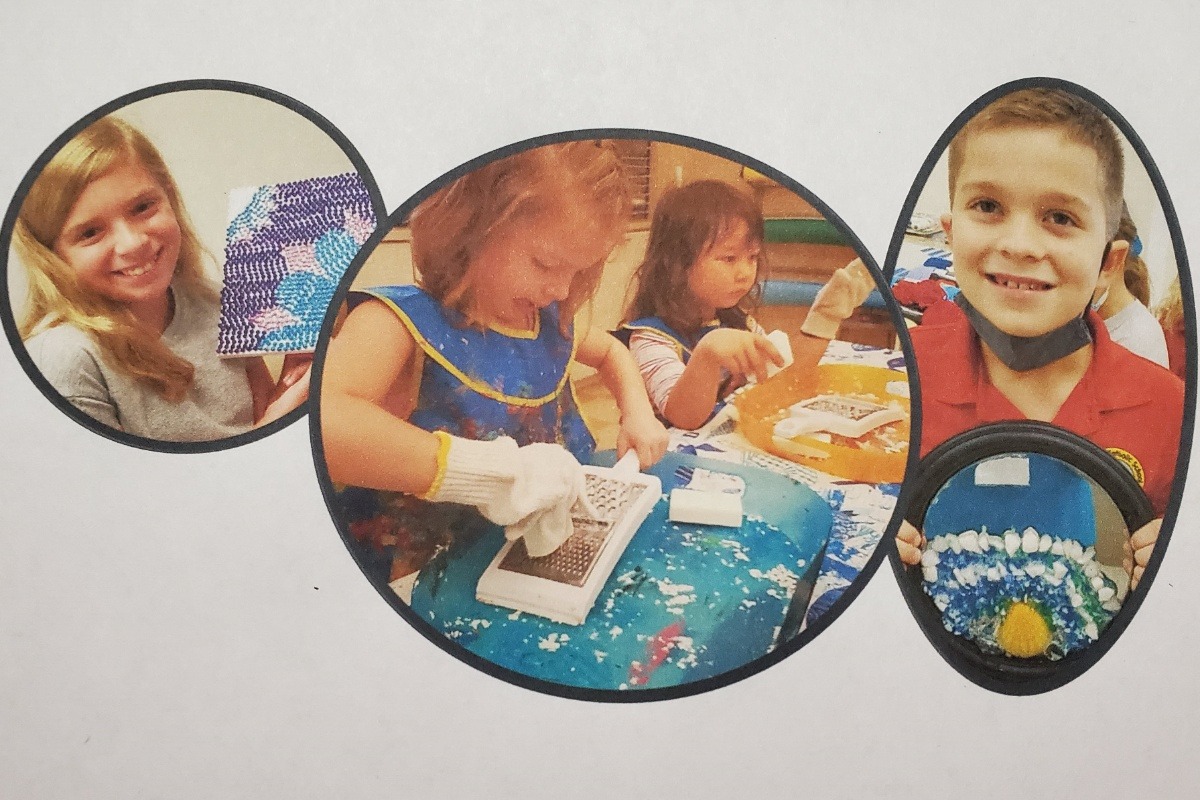 "Donors don't give to institutions. They invest in ideas and people in whom they believe."
-G.T. Smith
Join with us by donating and promoting this page.
Written and Submitted with Hopes for a Promising Future,
Become the first supporter
Your donation matters
Fundraising team (3)
Kristi Mezick
Organizer
Raised $27,135 from 20 donations
Sarasota, FL