Moka is our 20 month-old chocolate lab and in the year and a half that we have had her, she has become such an integral part of our family, joining us on hikes, swimming in the river, and watching her favourite movie, Bolt, with us on the couch.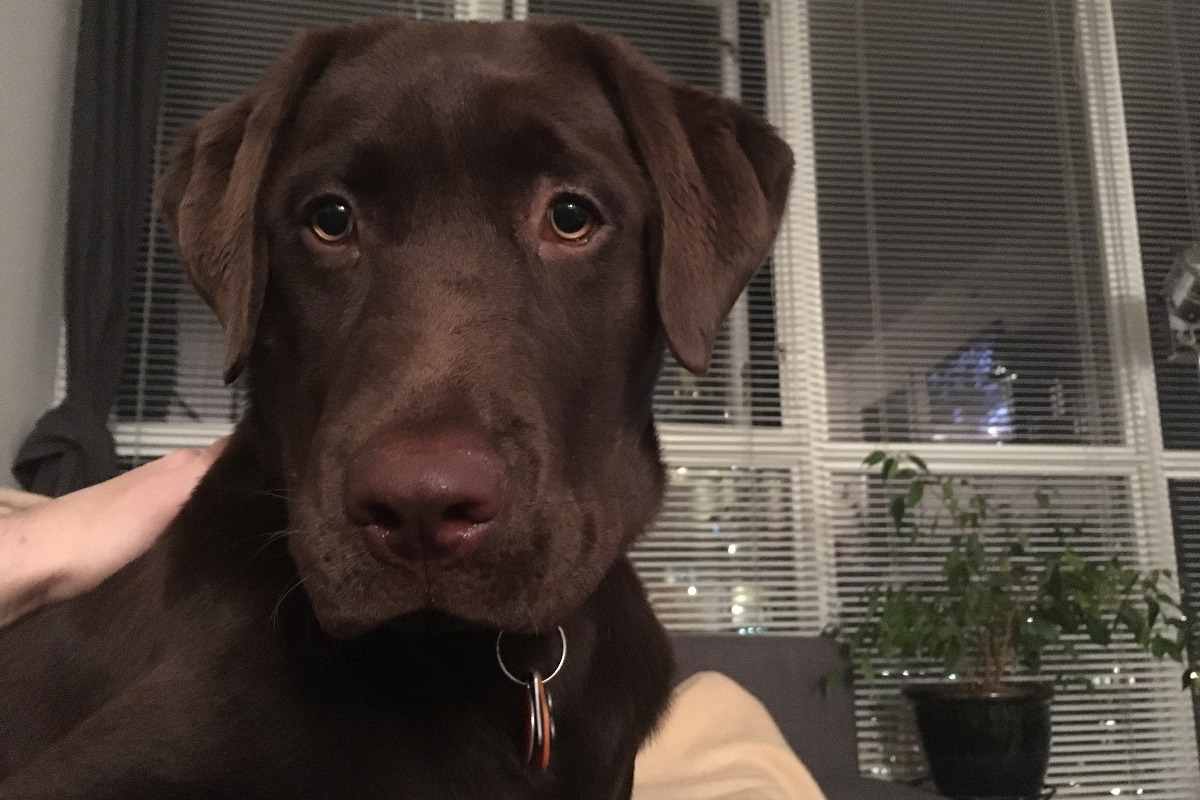 Last month, while out on a hike with her cousin Maya, she appeared to have pulled something in her left hind leg. This has happened before and we didn't think much of it; we got her to rest and take it easy in order to recover. Over the past few weeks however, she hasn't improved; she continues to limp and cannot weight bear on her leg. We took her in to the vet, who immediately diagnosed a severe luxating patella, or dislocating kneecap, which will require surgery to correct. While her left knee is severe, her right knee is also affected by this and will require surgery in the next six months.
Together with rehabilitation, these two surgeries will cost upwards of $8,000 and, although we have insurance, because this is considered a pre-existing condition, they will not cover her.
In January Moka suffered bilateral anterior uveitis, an inflammation of both eyes that, without immediate treatment, would have caused permanent blindness. We did not have insurance at that time and ended up paying over $3,500 for her emergency treatment and follow-up care. This wiped out our pet care savings and we simply cannot afford to pay the estimated costs for this new issue.
Any funds raised would go towards paying for her two surgeries and her post-surgery rehabilitation, which is expected to last upwards of 8 weeks following each surgery. The surgeries she needs are fairly common and we are told they have a 95% success rate of allowing the dog to return to their normal, active selves.
Moka is our shining light and she brings so much joy to everyone who meets her. We would be so incredibly grateful for any and all support that we may receive. Every penny counts and no donation is too small.
Thank you so much for your support.
Kevin & Pablo
Organizer