Maegan emergency fund Puerto Rico
Maegan and Haniel 
Neighbourhood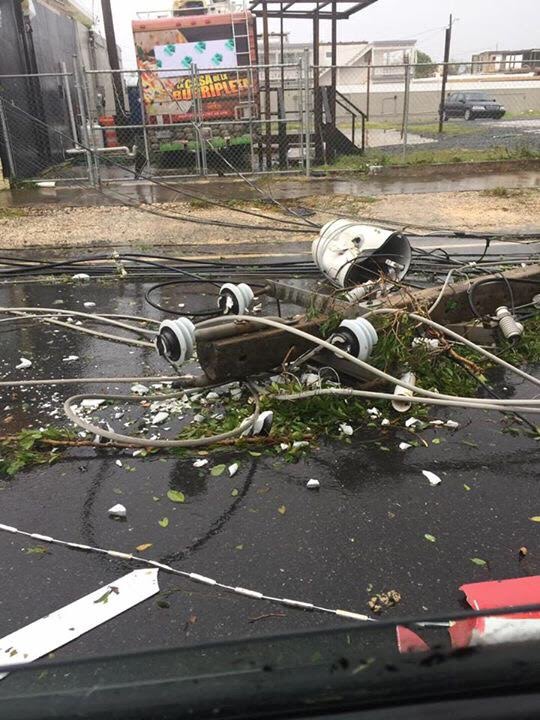 Their home 
Recent post hurricane video 
Dear Mara Landing Owners,
The Puerto Rico crisis has affected us here in Sicamous.
Russ and Priscilla have their daughter ,Maegan living in and studying in Puerto Rico. She is married to a Puerto Rican, Haniel Santiago and they, (also possibly extended family) are now considering getting transportation off the Island to mainland, as conditions are not good. They presently have food and water, their home was not destroyed, but all their employment income has stopped, and their money is running low.
Personal safety, basic Infrastructure, and delays in restoring both are the current issue.
Because Russ and Priscilla are employed by us, perhaps there is something that we can do ! They are sending their own money to help them. Russ and Pricilla have been dramatically affected by this , emotionally and financially.
If each unit contributed $20 we would raise $1320, $50 raises $3300, and $100 which only represents .27 cents a day/year could raise possibly $6600 for them immediately. We realize and do not wish to replace your own charitable cause(s), nor do we wish to impose any obligation upon you, hence the participation is entirely voluntary, and also anonymous. Russ and Priscilla have no knowledge of this initiative, and your individual contribution can be anonymous.
We've made inquiries to fundraising methods, and the most expedient method for remote contributions seem to be via internet with a "Go Fund Me " account set up in Russ and Priscilla's name , which provides confidentiality, anonymity to you and several methods with which to pay: credit card, or bank card.
Thankyou for your kindness and generousity.
Unanimously,
Mara Landing Strata Council, and PQ Management
Organizer and beneficiary
Peter Moxness
Organizer
Sicamous, BC